Modern kitchen is a plate full of style and benefits
You will agree that kitchen is a very integral part of the home and without it a home is truly incomplete. Now as a home is incomplete without a kitchen a kitchen is not complete without proper decoration and accessories. A beautifully decorated kitchen gathers a lot of compliments and so does the owner. There are a lot of different ways in which you can get yourself a modern kitchen that will have the latest look along with the latest kitchen appliances. There are two broad options that you can consider for having a modern kitchen and they are: choose each and every detail personally or else get a whole readymade set available in the market. These modern kitchens look good in every kind of home like a heritage home or a contemporary home. Now is time to discuss the ways in which you can make your kitchen a modern one.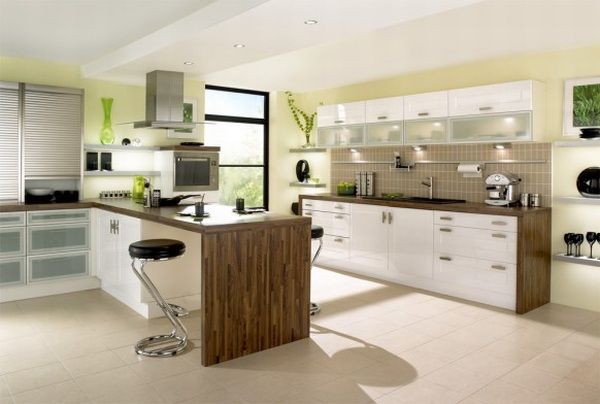 The essentials of a modern kitchen
What is most important thing in a kitchen? The answer to this question is easy and is kitchen appliances as without them it would be difficult to function. You can upgrade your kitchen into a modern day kitchen with the modern appliances available in the market. These kitchen appliances are usually made from stainless steel which is the favorite for many years and have that stylish look that adds a contemporary look to your kitchen. Some of the essentials that are required to complete a kitchen are a dishwasher, strong and stylish stainless steel utensils, microwaves and range cookers. You can also add that modern touch with the help of a high-tech kitchen counter placed in the middle of the kitchen. Drawers and kitchen cabinets are also very important to store things and china ware in the kitchen and you can pick glass cabinets as they look ultra stylish.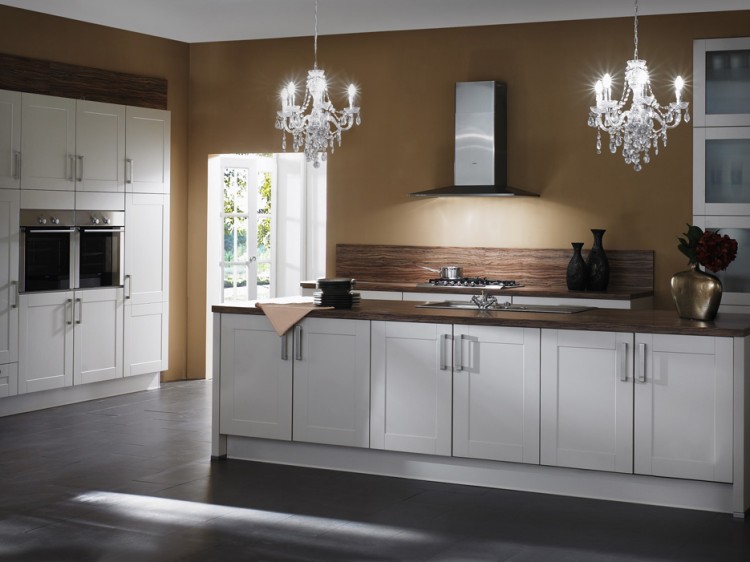 Another very useful item for a kitchen is the kitchen sink and you will need a new one if you are looking for a complete modern makeover. For giving a modern look you can pick from a black granite kitchen sink, white ceramic sinks or an elegant steel kitchen sink. All these options will add the required style and elegance to the place. A tip that you can use is to place not one but two sinks in your kitchen and one will be small and other will be big. The smaller kitchen sink will be utilized for washing fruits and vegetables while the big sink will be utilized for cleaning the utensils. Not only can you pick the size of the kitchen sink but you can also choose the shape as there are many different options available in the market such as rectangle, square and round. It is a general trend that a round shaped sink looks very good in a modern kitchen.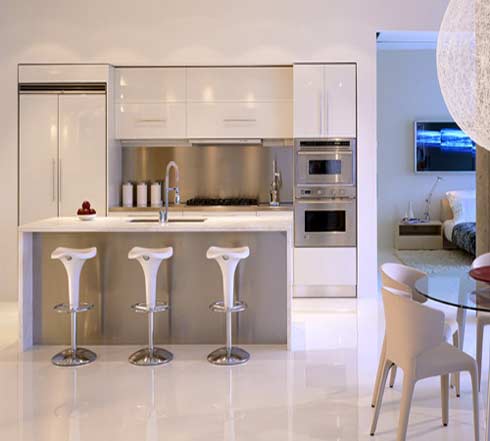 Apart from sinks and appliances a kitchen island is also equally important in a kitchen and hence you must pick a good one to enhance the look of the place. When it comes to kitchen counters then too you will find a lot of variety in the material like steel and wood, styles, colors and designs. A good option to consider are free standing counters as they can be conveniently moved from one place to another due to the wheels attached at their bottom. A kitchen island makes your kitchen modern and beautiful plus it also serves as a useful addition as you can utilize it as a dining table or else as a counter plus to store things.