Stainless steel: the practical option
Stainless steel in kitchen is a household thing and everyone uses it with their choice. It is a practical option and it does not have a risk of corrosion as compared to regular steel. Stainless steel has been in business for many years now although now-a-days it has tough competition in the form of other finishes and colors. The companies that manufacture kitchen appliances have an idea that the customers are tired of using the same old stainless steel and looking for new options.
Tough competitors of stainless steel
There are a lot of entries on this list and the number one would be the 'white ice' range introduced by the much known brand Whirlpool. Thinking outside the 'stainless steel' box is what they seem to have in mind as this entire collection has a white coating which is trimmed with handles made from stainless steel and mirrored glass. The usual sighting of appliances tells that black appliances will be with the same color handles and the same for stainless steel and white appliances therefore this innovation by Whirlpool is definitely a twist.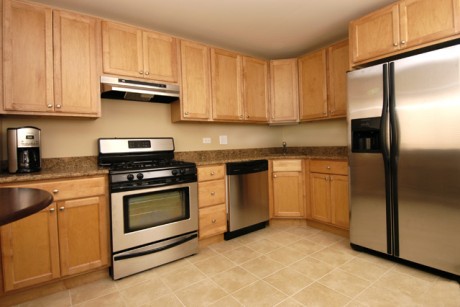 General electric is also not far behind in the race to bring something new in the market and hence they have offered the 'slate' finish to the appliances. 'Slate' primarily is a tender gray metallic along with a lower polish than stainless steel. All the kitchen appliances in this range are emphasized with knobs and bold metal handles. 'Black is the new stainless steel' this phrase has been used a lot by Wolf as it has introduced a black glass oven which features a high reflective black glass. These changes are definitely not revolutionary from stainless steel and they intend to lend a contemporary look to the entire kitchen.
Stainless steel is a natural blend with any kind of kitchen material, be it granite or bamboo and the same thing is being tried by these new entries. People do like to renovate their kitchens after a few years and the manufacturers of these appliances wish to offer appliances that are strong and durable and have distinctive style. The thing to understand here is selling one new appliance is an easy job as compared to sell a whole range because people replace kitchen appliances as they stop working and do not wait for the whole lot to stop functioning.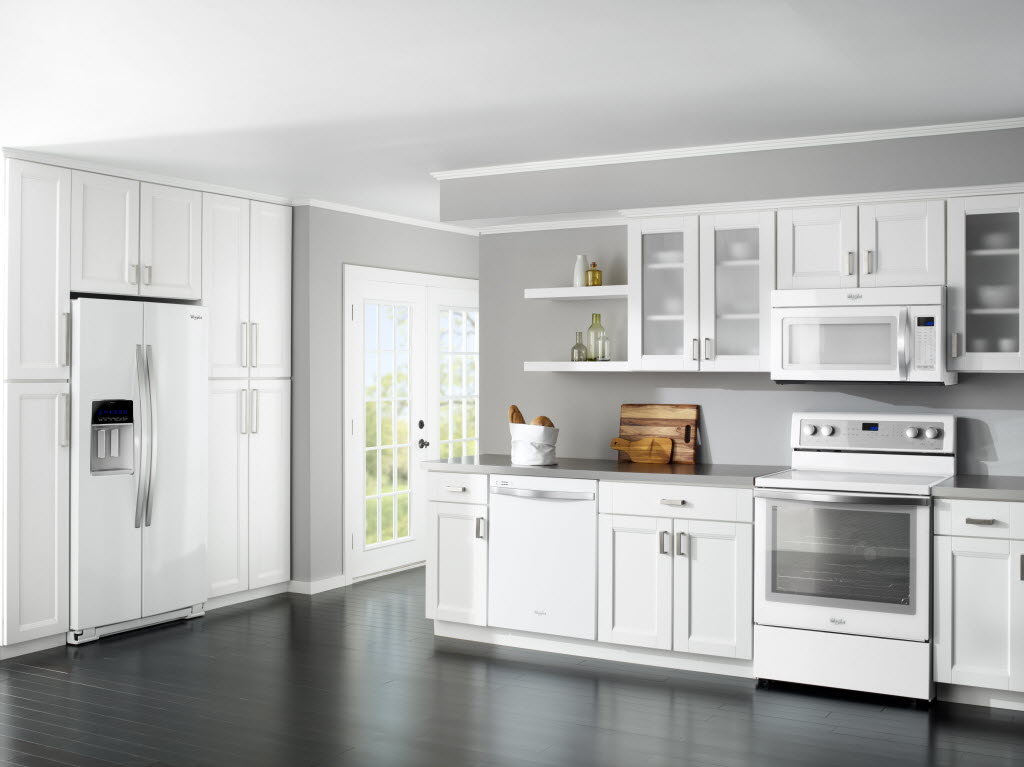 Lenzi stated that the 'slate' series was designed and developed in a manner that it uses modern day materials and yet blend perfectly with all the other appliances that have different finish. Another good feature of slate is that it is warmer as compared to stainless steel which is a welcoming change for the customers. Stainless steel appliances for the kitchen have been the center of attraction for a long time and even today people pick them before thinking twice and there are several reasons that contribute to the faith people have in stainless steel.
One reason is that stainless steel is very sturdy and strong which means that it is quite durable to use. Another reason that people like having stainless steel kitchen appliances is that they go with anything and everything like they look good with traditional décor plus they will also look fabulous with the latest flat-screen you installed in the kitchen. Stainless steel might be facing tough competition in the appliance market but it is also a truth that people like to buy stainless steel even today because of the many incomparable features. Times might be changing swiftly but the faith in stainless steel is hard to move.