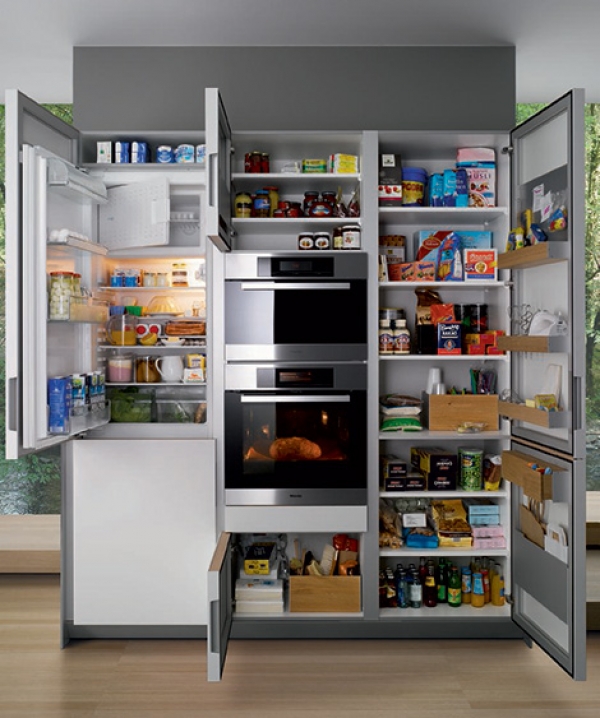 There is so much stuff in the kitchen that storing it may become a headache in itself if you avoided planning storage solutions while arranging your kitchen. Unfortunately, kitchens are yet devoid of multi-purpose furniture that have started rocking the decor trend. Still, you can be at ease by planning the conventional options in an intelligent way.
Go for open storage spaces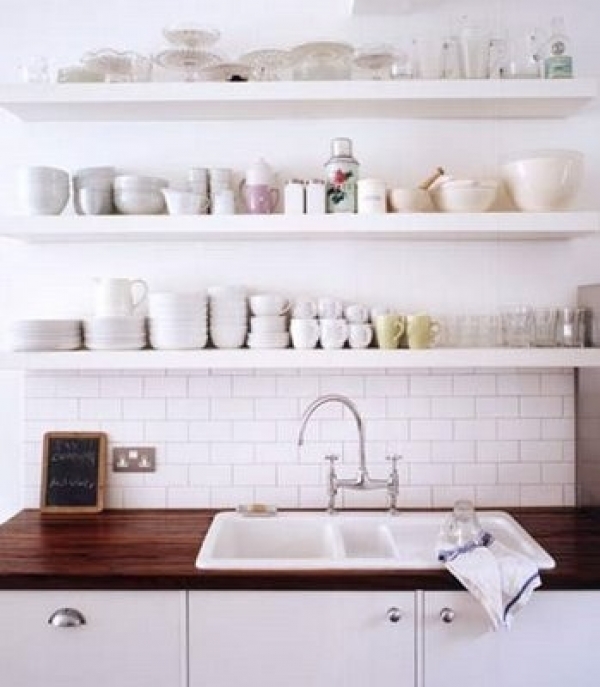 In small kitchens storage racks in upper portion can be kept open. Closed areas tend to limit the free site and make kitchen appear smaller. So for smaller needs like keeping plates, cups, vases or even for keeping accessories like a mixer and juicer you can create a space in the form of rocks above the kitchen slab. Just make sure that they have ample width (as per the need). They should also suit the objects that you want to display, for example you may need to place hooks in case you want to hang cups. Similarly you may need to place plate holders if you want to display them.
Keep it close, prevent mess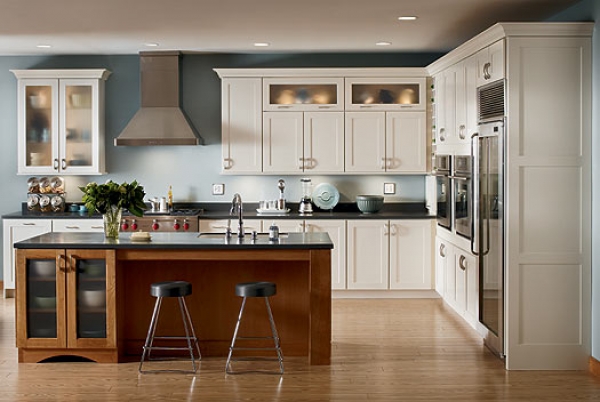 Most of the kitchens in urban dwellings are space cramped. Smart adjustable cabinetry comes as a big rescue for such needs. While planning the cabinetry, list down all your needs. Plan it so that you have a separate area for longer utensils or storage objects like bottles, larger cans etc. Smaller and delicate utensils like plates, cups etc. may need a separate space. The entire cabinetry should be easy to open and close. Check if all of it is opening in the right direction. The attention should be on smaller yet important factors like objects surrounding the cabinetry, so that its opening does not get disrupted. Cabinetry in itself shouldn't be an obstacle in free movement either. Cabinetry is better for people who don't have much time in hand and cannot keep arranging kitchen every now and then.
Place it intelligently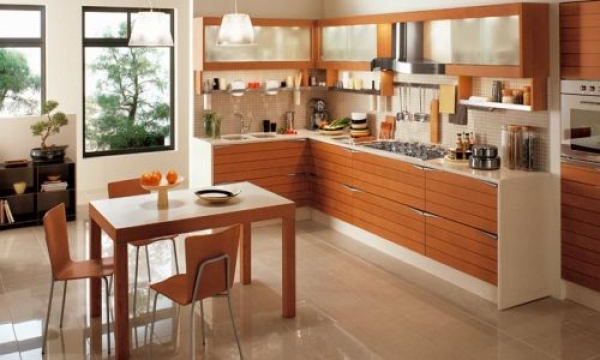 Placement of furniture, accessories etc. determine to a large extent the space that would be available to you. May how expensive your furniture be, plan the placement so that you get ample space to move around, to introduce a new storage rack etc later on. It's better not to arrange the dining table in your kitchen if the space is less. If your kitchen is a large one you can easily manage a dining table with four to six chairs. It's advisable to keep these by the side of wall or in some corner so that they don't occupy more area.
Racks and storage furniture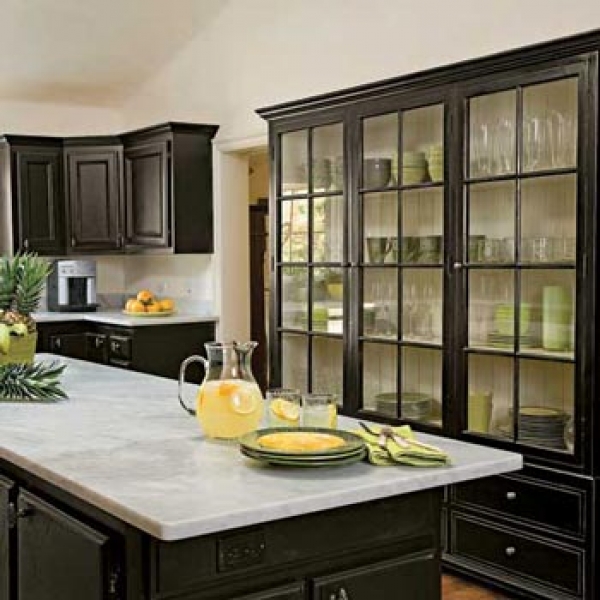 If you weren't able to plan the storage space of your kitchen while making it, renovation too is an option. This doesn't mean that you are needed to spend a lot on buying this stuff. One or two storage furniture with open racks can be placed in a corner or by the wall side. These can also be used to display utensils. You can even introduce a smart cupboard with sections to keep the stuff covered.