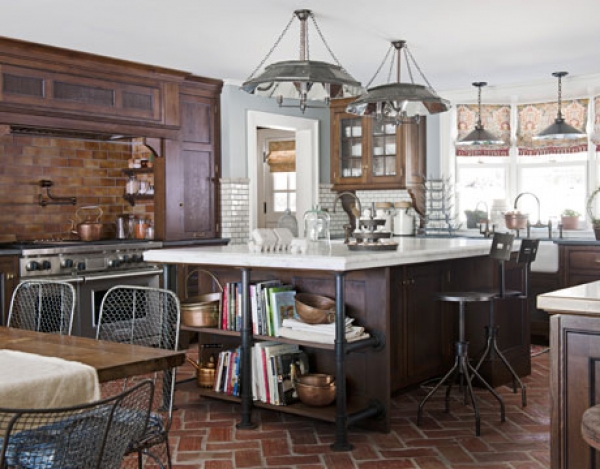 Farmhouses generally have large yet minimal decor kitchens. Quite contrary to the urban dwellings that have space crunch and thus little scope of experimenting with the decor, farmhouse kitchen in itself can be a canvas for all your artistic fantasies. If you are lucky enough to own a farmhouse you have a chance to turn its conventional cooking space into something more contemporary and chic; something you'd love being a part of. Generally they are so large that complete renovation may mean huge expenditure. Even if you are willing to shell out those many bucks a complete makeover may not go down well with the rustic appeal that old farm houses generally have. We have some guideline for you.
1. Plan your kitchen area
Not all the older farmhouses have an organized cooking space. Some may have a small kitchen clubbed with a small room to serve as the dining area. Whatever the case with your farmhouse is, planning the kitchen area is the first step to a good design. Visualize the whole area if you want to increase the space by abolishing any separating wall. You may even want to place a room divider and separate the cooking area with the dining area in an oversized kitchen. Whatever your requirements are, plan it before you start putting your finger on the decorating objects. Decide the level of renovation you want to get done.
2. Balance the elements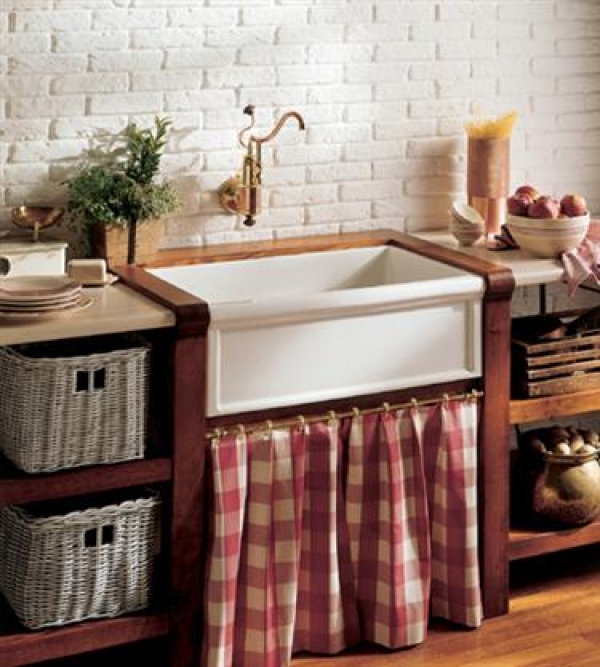 You may want to modernize your kitchen to make it more convenient and up-to-date, but the beauty of older kitchens is in their vintage appeal and rustic feel. By now you may be clear about the level to which you want to renovate or even redesign the kitchen. If you want to redesign it entirely, be extra cautious while selecting minor things like faucet, holders, knobs, tiles etc. Even if you are doing it partly, make sure that you don't pick design elements that interfere with the older features, thus making a farmhouse kitchen look like an ultra-modern kitchen set in a high rise. You can combine two-three types of tiles to create different looks for different corners.
3. Leave alone the rustic charm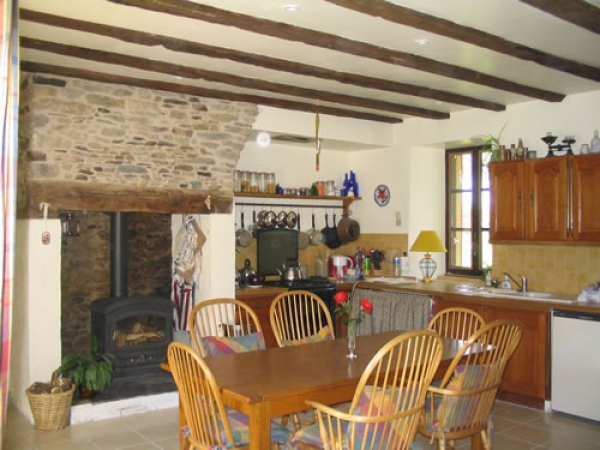 Hand glazed tiles on walls, handmade Victorian style wall hangings, ethnic wooden room divider, convenient French tiles; basic selections like these would help you give your kitchen a rustic feel. Don't do away with all the older things. Rather make your kitchen a concoction of different looks. You can use glazed tiles to cover an almirah space making it look like reminiscent of an older fireplace. Use large Victorian lights on one corner and smart color lights on another corner to create a fusion effect. Introduce a sectioned smart cupboard in the kitchen to act as a storage device without needing cabinetry. Go for metallic fixtures and wooden stands or holders.
4. The stove area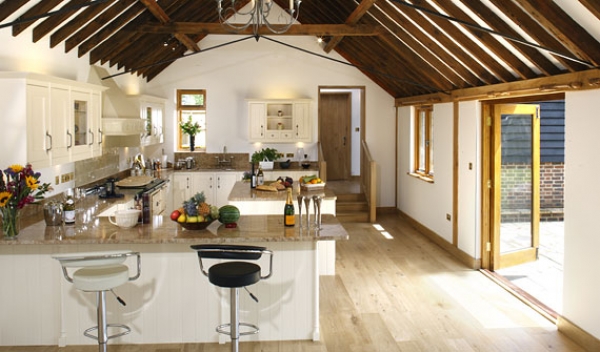 The stove area is the one that would need modernization the most. Yes, you are absolutely right when you are thinking about placing a chimney above it or changing the sink and slab to a more durable, easy to manage and modern choice. You can select a porcelain sink for that shiny look and white tiles to give the stove area a more vibrant feel.