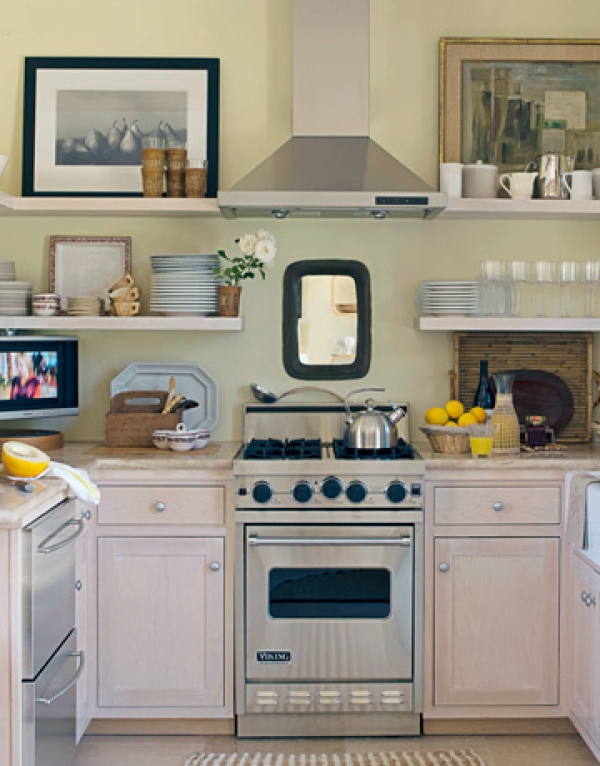 With shrinking spaces it's really tough to manage space for a larger kitchen. This doesn't mean that you have to live with a messed up and over-laden kitchen. You would have come across well managed kitchen counters at a colleagues place or a very neat yet compact kitchen of some neighbor. The proof is enough to motivate you to renovate and reinvent your smaller kitchen and convert it into a space you would love being in. All that you need to do is focus on certain points.
1. Step one, analyze the space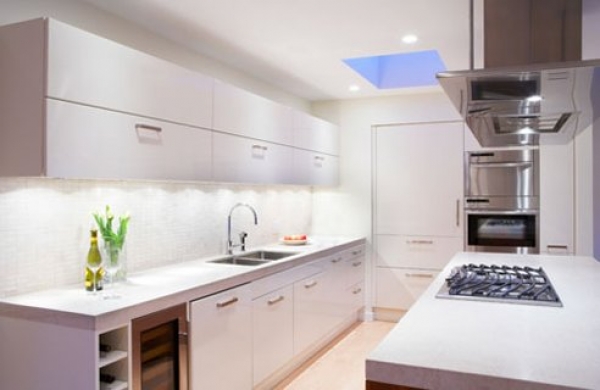 Everyone has a different need. Even though most of the kitchens have same functional requirements, yet you need to analyze the space and imagine the kind of kitchen that you want, beforehand. You should figure out the storage requirements, the kind of shelves that you want. Along with this also focus on placement of sink, stove, racks etc. It would be better if you plan it near, not only it save space but also is more convenient than arrangements where you are required to move around.
2. Plan the ways that'll help you save on space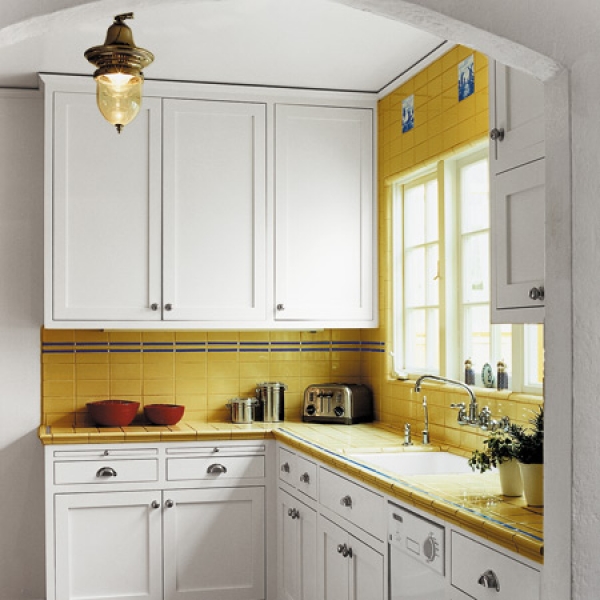 You cannot ignore this basic requirement. Don't go short on the budget meant for storage systems. More than planning the look of the cabinets, fridge etc. planning the functional requirements is more important. Instead of buying one huge refrigerator that blocks a lot of space you can go for refrigerator and freezer drawers. Mingle it with storage shelves and you'd be able to save on a lot of floor area.
3. Go for smart storage solutions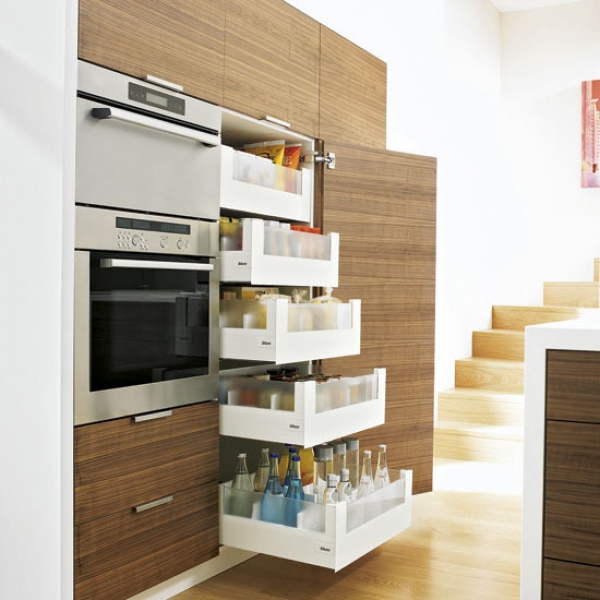 You will need drawers, racks, shelves. While planning these, focus on storage needs and space that they will require. Ignore closed shelves on the upper portion if the kitchen is too small. They block the view and make space appear even smaller. Open shelves are a good idea for upper portion, they can also be used to display accessories. Keep in mind basic needs like space for keeping plates, tall bottles etc. This would save you from unnecessary cluttering on the kitchen slab later on.
4. Pay attention to the 'material' of things that you choose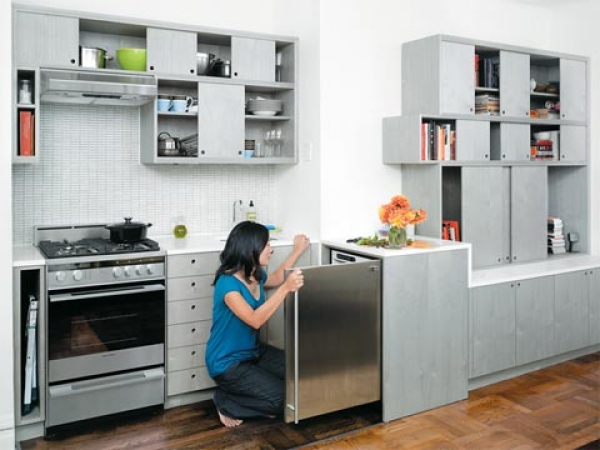 It is one important point that is usually ignored. Whatever you choose, from kitchen slab to floor tiles to the utensils, make sure that the colors are in sync; the material doesn't look too loud. Convenience of course is a factor. Stainless steel as the cover of refrigerator drawers is a good choice as it would be easier to clean and looks subtle; thus not interfering with the view of floor. Steel or porcelain sinks are a good option too. Synchronize the color of the utensils too the interior. It's better to choose subtle colors. Neutrals would go well with steel, porcelain and wood work. It would help balance the view of the viewer and give illusion of more space area.
5. Break a few interior rules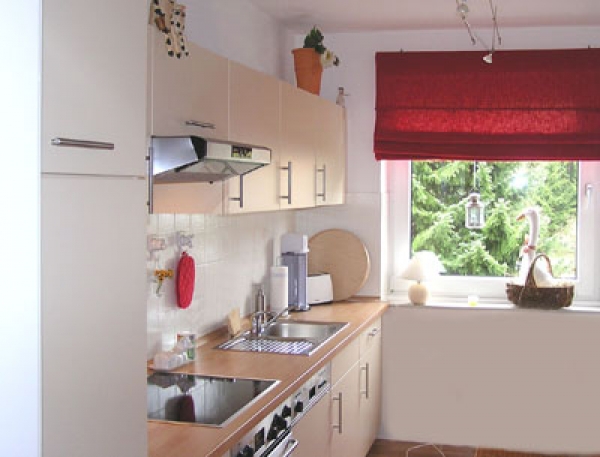 Don't limit the decor accessories to typical kitchen accessories like paintings, vases etc. Bring the space enhancing interior elements like mirror and lighting effect to the kitchen. Mirrors when placed well make area look larger. Similarly intelligent white lighting too will make the space look larger. Avoid bright light and larger wall lamps in kitchen as they would make the space look cramped. Avoid over decorating.
One important task that you have in hand with a small kitchen is to keep it well managed. Any sort of clutter on the slab or racks would make it look shabby and unorganized.