Chasing Innovative Eco-Friendly Cook top
No matter which part of the world you belong to, the depletion of the resources of the environment must have been quite the talk of the decade. No matter where you go, you will find different campaigns supporting the green revolution, supporting the three Rs (Reduce, Reuse, Recycle) of preservation and giving proper lessons and demos about new environmentally friendly, practically everything.
However, if you belong the ordinary class of society and worst of all in some third world country, there is a good chance that such revolutionary moves will not be possible at one go. People are more often than not bogged down with hundreds of worries and each try is ever so small. Nevertheless, there are ways in which even these small efforts or moves will help to achieve some good results over a period of time.
Let's see then what can be done. Let's make a start in the kitchen.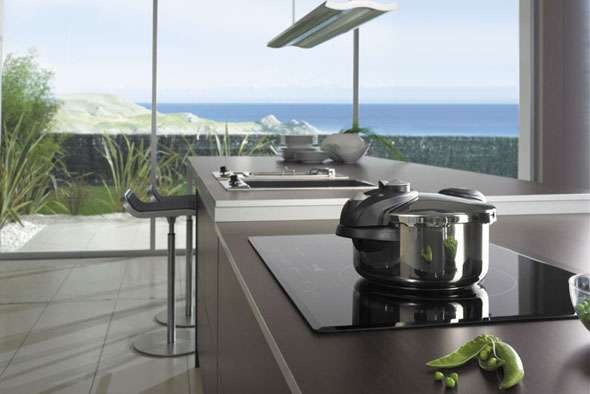 The Matter of Cook tops
No matter what takes place in the world, you will always cook. Whether you are living alone or with a family, food is something you cannot sustain without. And to cook food, you need a good cook top. In that case, why not settle for cook tops which are indeed environmentally friendly?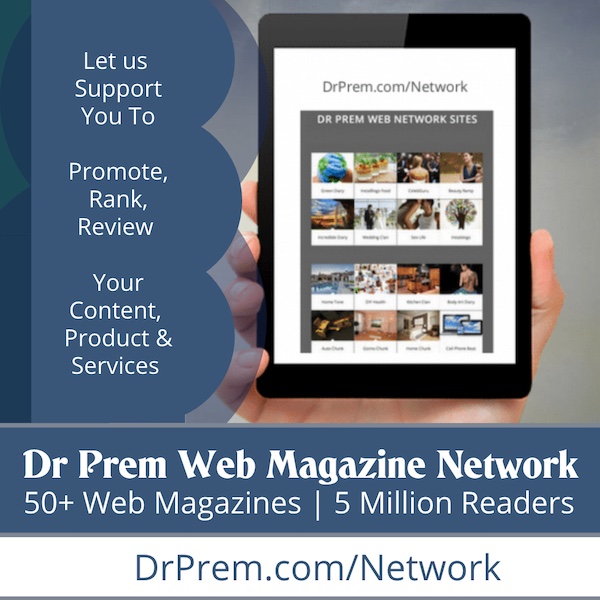 When you first begin to take this idea over your mind, you will see that a number of problems will be posed in front of you. If you have been bitten some twisted bug and have half a mind of living it out like some tribal groups, placing your pots or cauldrons over an open flame, say your fireplace is completely out of the question.
What you have to drum into your system and indeed your kitchen design is to choose cook tops which are easy to control and conserves energy. Preservation of energy is perhaps one of the primary concerns that started the green revolution. Be a proud owner of an energy efficient cook top or stove and pitch in.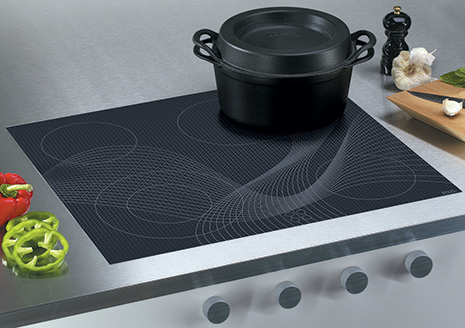 Nevertheless, you will still be posed with a different set of dilemma. Most of us use natural gas as the fuel. By this time, you would be aware how steadily the resources of natural gas, powered by fossil fuel, are depleting. In that case, stoves or cook tops powered by gas is not a great idea after all.
The alternative is to choose cook tops powered by electricity. Now your mind may very well be in overdrive thinking about how electricity is supplied. The answer would definitely be from power plants which burn coal for good measures. That again is not eco-friendly at all.
What then can you do?
Making a Decision
However, once you conduct a careful study, you will see that in a battle of both sources, electricity will emerge as the winner. Sometimes you just don't have an option except to settle down for what appears to be better. Plus, you also have to consider that there are different types of electric cook tops to choose from while trying to go green.
Some of the surface elements, which pose as choices include, the conventional electric coil, and halogen elements and of course the most popular and the best option induction. It should be mentioned right away that induction infused cook tops are the most expensive of the lot. Induction infused stoves transfer energy directly to the cooking pot electromagnetically. This makes them popular, easy to use and of course the most energy efficient of the lot.
Don't waste your time with the conventional electric coils. These might be the cheapest, but are also the worst option if saving energy is your motive. Lacks in the beautification factor too.
If induction seems to be too expensive, ceramic glassed halogen infused cook tops is your next best option. Proper pans are however needed or you will end up wasting energy.