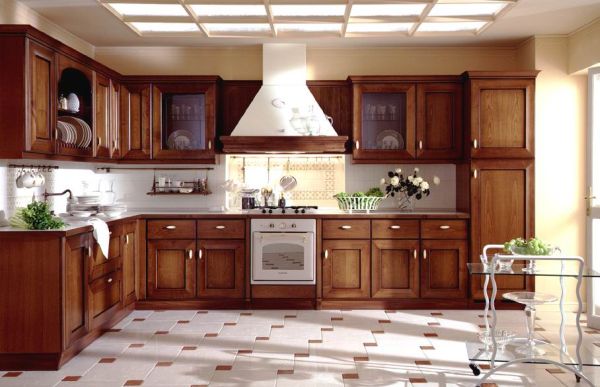 When it comes to using wood, nothing can be more earthy, elegant, and adorned with a feeling of home. The woodwork used in the kitchen can be many, including oak, chestnut to walnut. There is a lot one can experiment with while designing a wood kitchen like the texture of the cabinets, the materials used, the palette as well as the floor and background walls.
Apart from this, there are myriad of designs from huge to small kitchens that everyone can enjoy. Here's a list of information and plenty of tips you can use if you're planning to go for a wood kitchen.
Make a contrast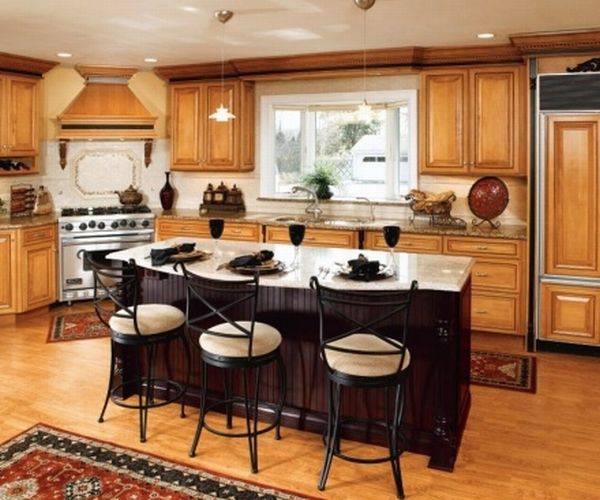 While using wood, people have a tendency to get everything including the floor, cabinet, island and the rest in the same texture or more or less same wood. This sameness makes everything monotonous and utterly boring. A perfect way to never get into this drudgery is to pick a variety of colors as well as materials for different items for your kitchen. For example, if the floor is already wooden then mix other materials like stone and glass in the wood work and use different textures of wood for the cabinets, island, and the floor. A tip here is to stick to the base colors while choosing to contrast. The colors are either warm (with yellow undertone) and cold (blue undertone) which should be complimentary.
Playing with materials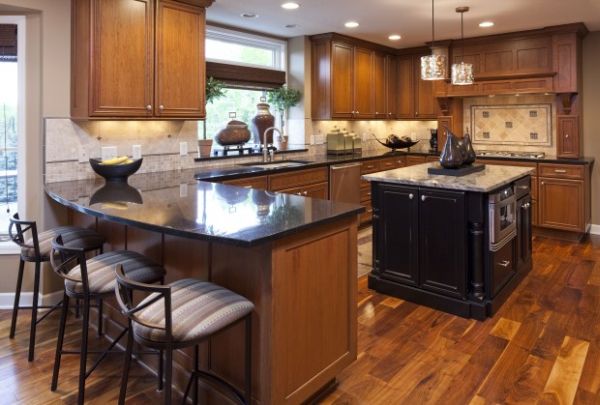 Another way to create an amazing kitchen design is to add various materials and paints along with the wooden furnishing. Marble tops, paints or stained cabinets, choose your style and you'll have a splendid result. Again point of advice, don't over do things and don't stick to just one color or in this case, material.
Adding something new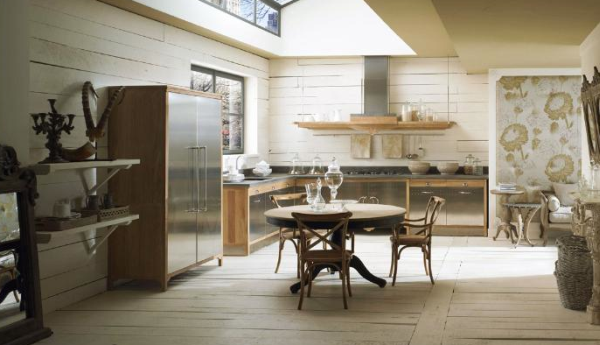 Sometimes you just don't have to go remodeling everything into wood. If you already have a kitchen that you'd not like to change into wood but want the warm feeling it gives, you can try adding some wooden stuff to it. Perfect choice can be a big wooden cabinet, wooden shelves or baskets etc. Try doing mix and match but stick with the color scheme (remember the warm and cold colors?). This is a fabulous way to modernize and refresh the look of your kitchen.
Using backsplashes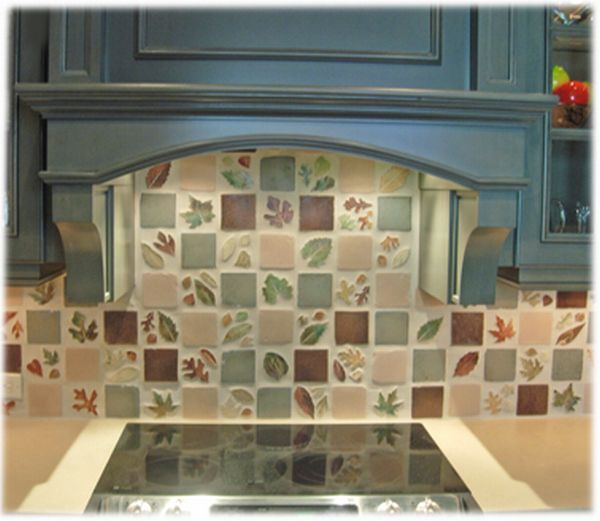 A backsplash can make or break the look of your kitchen, so be ready to spend quite a time in deciding the perfect one. There are many materials used for backspalshes from marble to porcelain, wood, tin, and steel. Depending on the look of your kitchen, the backsplashes must be added. For example, a kitchen with an old world ambiance would do well with porcelain while a more modern kitchen would require something sleek and bold like steel. Be it whatever material you choose, be sure to take everything from color schemes to materials used into consideration.
Last but not the least, the color of the wall and the floor should also be considered. Dark cabinets on dark floor do nothing to add the beauty of the kitchen as dark walls do nothing for darker furnishings. If these little things are kept in mind, your dream kitchen is not too far away.