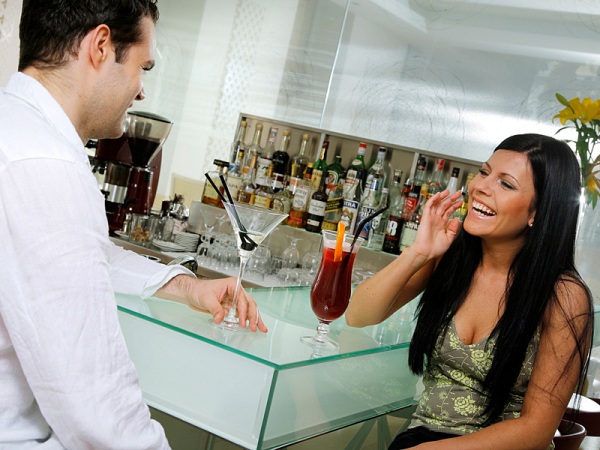 It is not mandatory to have all the right cocktail bar equipments in order to blend the perfect cocktail however keeping certain bar ware does make the job a lot more easier. Most of the times we probably have the basic equipments stocked in the kitchen somewhere. In fact the most ordinary containers can also prove helpful when making most cocktails. A great example would be that of an air tight lid jar being used as a cocktail shaker for the right blend.
If you are seriously interested in getting a grab at the hobby of cocktail mixing or else are a pro to this activity then there are certain items that will offer you higher credibility and will also make your bar job easy and highly enjoyable. The essentials comprise of:
1. Cocktail shaker
Shakers are mostly crafted out of aluminum while there are other variants too. These variants have glass fitted into the aluminum container.
2. Strainer and bar glass
These two are used for straining drinks that have ice or mixed ingredients that are there during the mixing stage however are not preferred during the serving course. This can include pieces of fruits for example. Buying a set of strainer and bar glass will ensure that you get the right fit for quick mess free straining. Sometimes cocktail shakers come with strainers that are built within and this hence doubles up in the form of a bar glass.
3. Measure Equipments- Tot measures & Jiggers
These are really important to have. Most recipes require accurate measurements of the ingredients hence to balance and derive the best flavors its best to have a professional set of measure equipment. Cocktail recipes have ingredients measured in parts like 3 parts of orange juice, 1 part of lime, 2 parts of vodka etc. Correct proportions matter for getting the right mix of drinks. However sometimes it's good to experiment for fresh flavors.
For each drink one can use a single measure piece. This can actually be containers with absolutely any size. A good example would be that of a shot glass. Jiggers typically measure around 25 ml (1 Oz.), or 50 ml (2 Oz.). For larger quantities one can even opt for a Jigger measuring 100 ml (4 Oz.) sizes. Stocking up on a big jigger and a small one can be handy. Optics are also used as measure tots and are mostly seen around professional bars.
4. Corkscrew
There are various corkscrews available across the market which are meant for different purposes. A quality corkscrew is a must have so that you can undertake any opening job without much efforts from your end.
5. Ice crusher
Cocktails are usually served chilled with crushed ice topping. An example of the same would be Margarita. Thus having an ice crusher can be great. Sometimes even a hammer can perform the same task however there may be serious risks associated while using this tool.
6. Pouring equipments
This is another very essential equipment that decides the right flavor of a cocktail. These basically come in two varieties, these include:
a) Pourers with built in measure: This has a little metal ball with a tot measure of 25ml (1 Oz) for each use. However it may be difficult to derive accurate measurements at times.
b) Pourers without built in measure: You will probably use a measure anyways, so a built in measure is not always required. Seasoned cocktail makers use the counting technique for getting perfect measures. If you practice this a bit then even you can derive perfection in mixing.
7. Bottle dispensers
These come in various types like free-standing, wall mounted, counter mounted etc. Having these around makes pouring a lot easier task particularly in bars that run full. This also adds to the professional look of a bar.
8. Cutting boards and quality knives
Decoration of drinks is mostly done by fruit toppings. Hence, for that perfect decor over that glass, using quality knives and board is essential.
9. Ice bucket
Two general types of ice buckets are available across the market. These include the metal version and the plastic version which is insulated. These hence let the ice stay longer. The metal version looks classy and is mostly used around professional bars. The plastic version however is more effective in keeping the ice from melting.