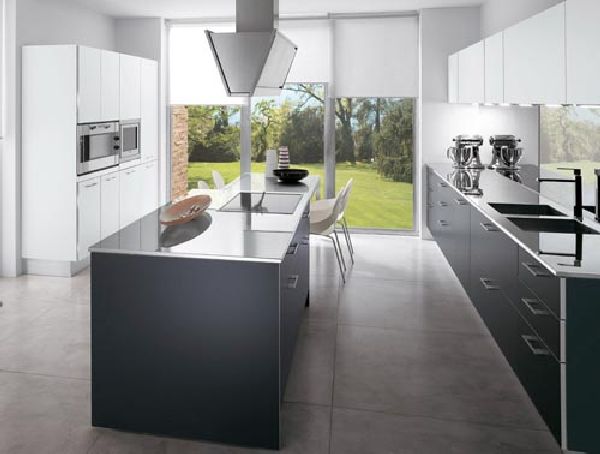 A homemaker spends most of her time in the kitchen and therefore it is essential to have an attractive kitchen space. Modern designs give you enormous leeway when it comes to space utilization. However, there are certain rules that you must follow to get the look which you always dreamt for your kitchen. There are endless ideas and materials available. Read on for our top 10 modern kitchen design trends that will help creating your dream kitchen:
1. Cabinetry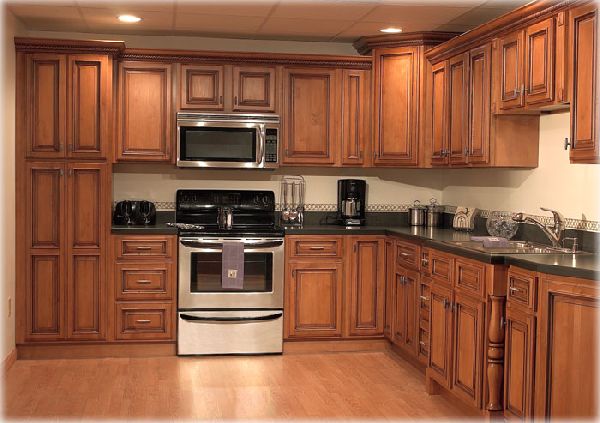 Overwrought and fussy kitchen cabinets are replaced with full overlay slabs, panel doors and drawer fronts. The cabinetry colors that are in vogue are white and natural wood colors like walnut and mahogany. The modern cabinetry has clean and sleek look.
2. Countertops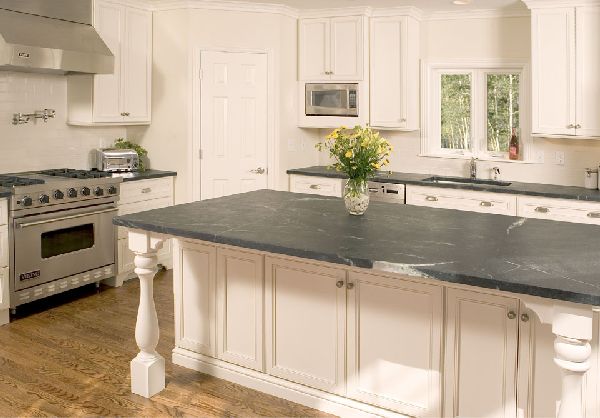 Heavy granite countertops are replaced with light colored quartz and marble countertops. Even if granite countertops are used, they are either flamed or honed, and not polished so that it compliments the look of the cabinetry.
3. Hardware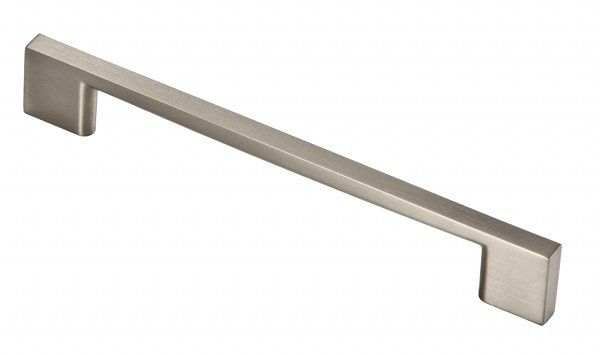 Finger pulls are becoming the popular choice and it has already replaced the decorative pulls that were available in traditional cabinetry.
4. Stainless steel appliances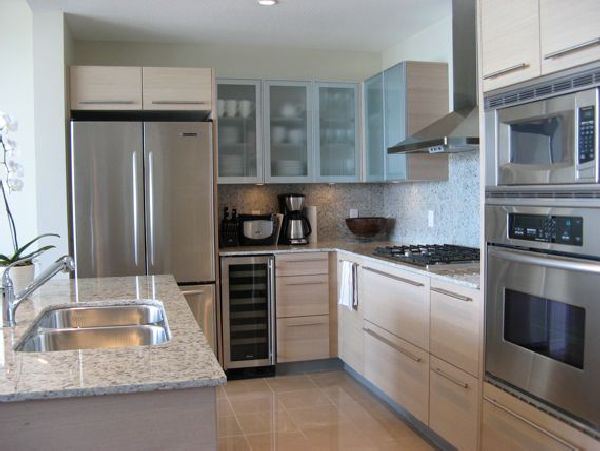 When it comes to stainless steel appliances, brands such as Sub Zero, Viking, Dacor, Miele and GE Monogram are still the preferred choices. These are high quality products that function extremely well and add long term value.
5. Integrated appliances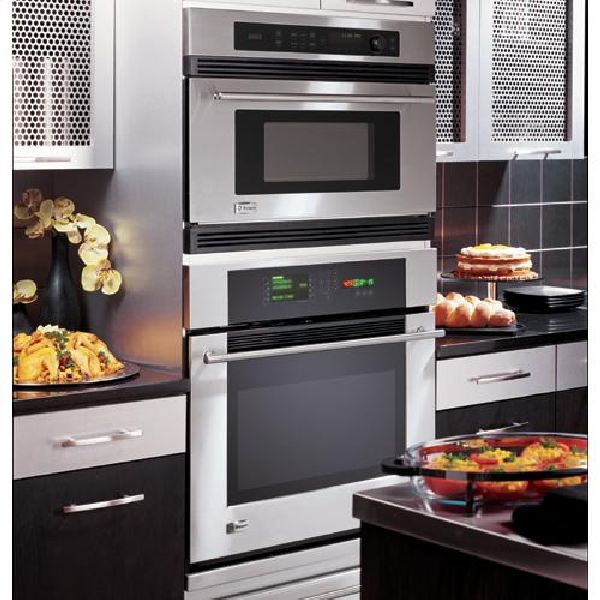 Integrated appliances, such as dishwashers and under counter refrigerators for special work zones, are in vogue. They complement the contemporary style and makes the kitchen look sophisticated.
6. Social space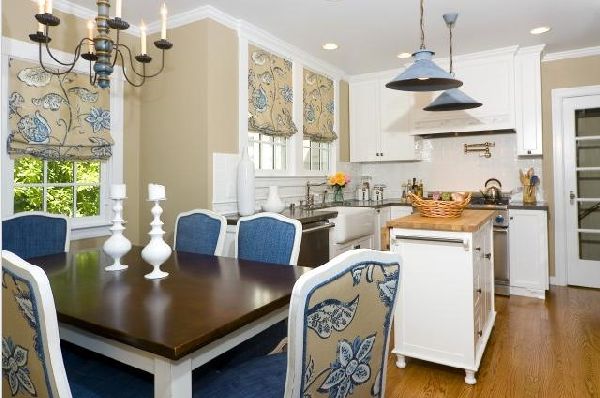 Gone are the days when the kitchen used to be a separate room. The contemporary kitchen is open and spacious. Large islands accommodate cooking, preparation work, dining and your kids' homework. The breakfast table has been replaced with a plush and comfortable seating area. The spaciousness allows for preparing a meal in a social manner, with your family and friends a part of the endeavour.
7. Stainless steel finish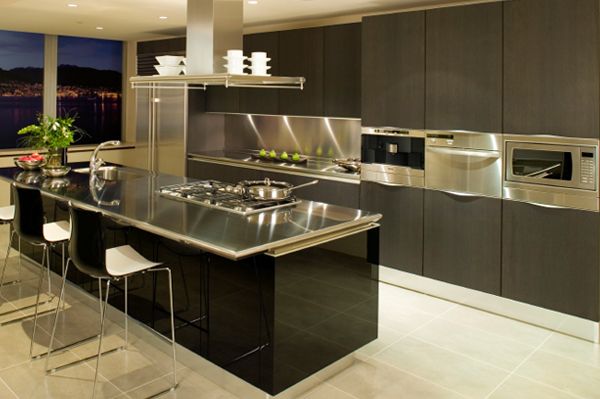 With a busy lifestyle people want everything that is easy to clean and easy to maintain, and the kitchen is no exception. The high demand for easy to clean equipment in the kitchen has inspired designers to create stainless steel finishes. Contemporary stainless steel kitchen is a great option, but remember, it does get scratched. Even though it is scratch prone, this finish is still easy to maintain as the scratches eventually become finishes themselves over time. Stainless steel is a material which architects and interior designers love to experiment and embrace.
8. Integrated stainless steel sink tops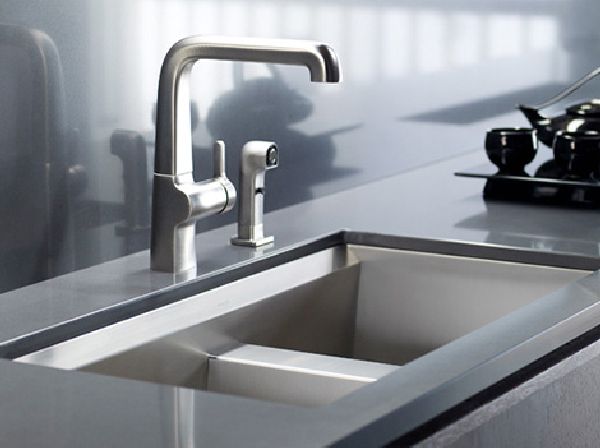 Stainless steel is in vogue as everything in the kitchen, from countertops to appliances, is made from stainless steel. This is one of the reasons why even for an integrated sink, stainless steel is being opted for. There are many options available which can accommodate your need for a number of bowls, depth of each bowl that you are planning to integrate, various sizes and built in drain boards.
9. Horizontally oriented grain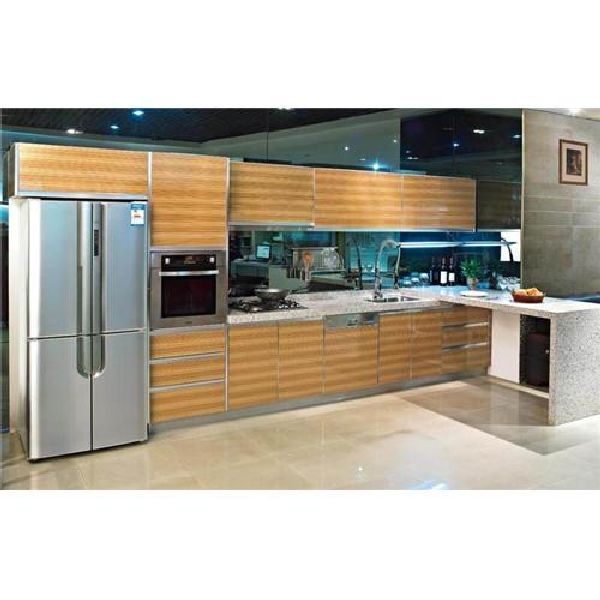 With very little space available, the horizontally oriented grain is the preferred option. This grain has an ability to extend the space visually, making it look spacious. It integrates the utilitarian space with same finish and palette as the main area.
10. Leave behind decorative pendant lighting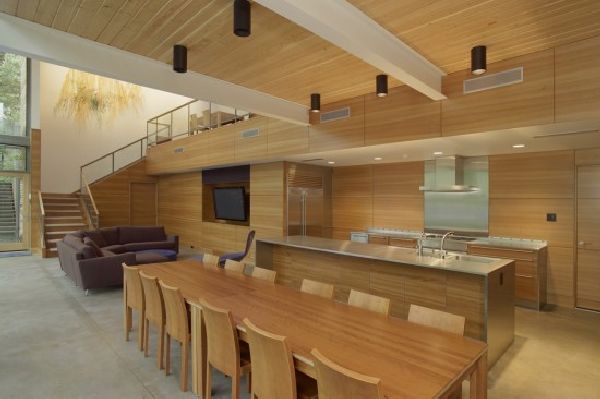 At one time, suspended pendant lighting was the preferred option for a 'contemporary' kitchen. Now, as we have multipurpose areas and even the kitchen is no exception, the lights are fitted sophisticatedly which can be used as per your requirement without wasting electrical energy.