A perfectly designed home is a dream of every person and they work hard to accomplish that dream of theirs. You also want a home that complements your style and interests and you will find a variety of options in the market. Every nook and corner of the house needs special attention if you want the whole house to look exceptionally good. Kitchen is one place that is very important part of a home and if not styled properly is capable of ruining the entire look of the place. Some people take care while designing their kitchen and there are some who commit some blunders while doing the same. Let us discuss some commonly made design blunders and what you can do to resolve them.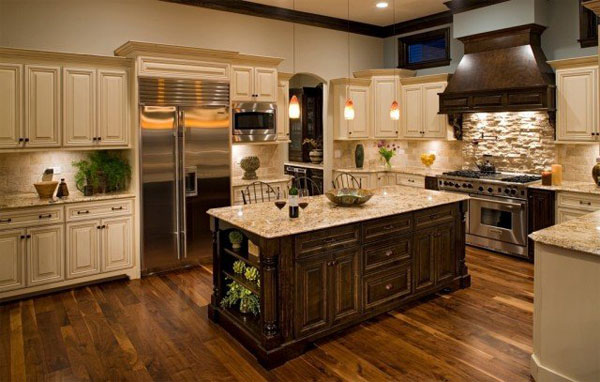 If you are planning to remodel your kitchen then make sure you do not squeeze a Kitchen Island in your kitchen as that will only make the space smaller to walk around. Some people add an extra narrow island in their kitchen and that is when they commit a design blunder.
A kitchen area has a lot of appliances and microwave is one of the vital ones. Some people make a mistake of placing the microwave in a very inconvenient spot in the kitchen where it is very difficult to use it. If you place the microwave at a height then you will find it very difficult to work with it therefore it is better to keep it within an easy reach.
Refrigerator is also one of the vital accessories in a kitchen and some people make a mistake of choosing a refrigerator with less depth. You should try and pick one with more depth as that will extend more capacity to store in more things.
When you design your kitchen then you should try and choose a style that can continue for a long time. A kitchen must be such that people of all ages can cook in it with complete ease.
Following trends is a wonderful thing but following each and every trend is not the best thing to do. Therefore only pick the styles that suit your kitchen and not every trend that comes your way.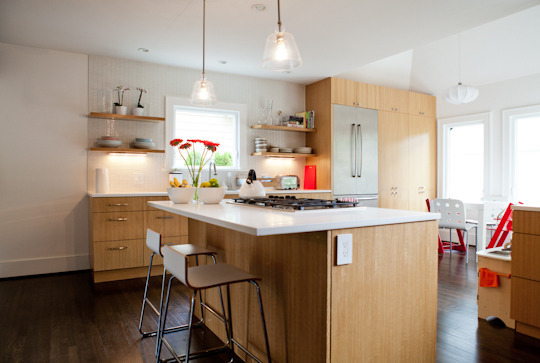 These were five of the common kitchen design blunders made by people and you can take a note of them so that you do not commit them while designing your kitchen.