A kitchen is an important part of any home. With modern kitchen ideas, people have added a new meaning to their kitchen. Though different accessories in the kitchen have their own importance but kitchen faucet can be a great addition as it has to be used daily. The right selection of faucet can make a huge difference to your kitchen and add more utility to it. Nowadays kitchen faucets come in a variety of styles therefore the homeowners can have a look at the various options to enhance the appearance of the kitchen. Before choosing a kitchen faucet, do consider the following tips.
A branded kitchen faucet will be apt – Branded kitchen faucets are a great option for the kitchen. As it has to be used in daily needs therefore make sure that you rely on quality stuff only. Though it will be costly but then you don't have to invest in purchasing a new faucet every now and then. Non branded faucets cannot be used for a long time as they can break as well as a leak in a short interval of time only. So always prefer the good stuff for kitchen that looks nice and is durable too.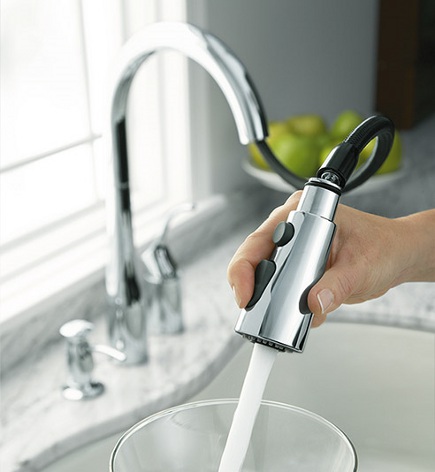 Types of faucets – Kitchen faucets are of many types therefore it depends on the home owners as which type appeals them the most. Faucets with pull down sprayers are more in demand due to its features and utilities. It can be used for washing the utensils and rinsing it too. The next type is a gooseneck faucet which is also ideal for kitchens. Low arc faucets can also be preferred depending on the use. Touch free faucets are a new addition and many people want to get it installed as it is very easy to operate.
Designer styles – Faucets come in numerous styles but transitional style faucet is more preferred. It is because it adds a stylish look to the kitchen. Other styles that you can explore are Eurostyle, retro style, traditional style, contemporary style and many more. One can choose from the various options that are open before you.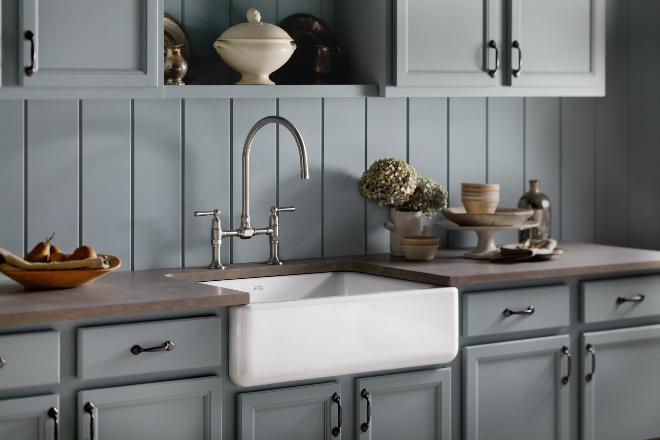 Finishing of kitchen faucets – The finishing material of kitchen faucets will vary. Satin nickel faucets look really pretty as well as attractive. Proper care has to be taken to ensure that it looks lovely every time you use it. Stainless steel faucets can also be chosen if your budget is low. Other choices include bronze finish, polished chrome, black matte finish, satin nickel and many more.