White Dinnerware helps Your Food Stay in Focus
Have you ever noticed that restaurants always serve your meal on white dishes? This helps the items present on the menu stand out amidst the stark white colour of the plate; the carrots look orange, salads look fresh and green, and the tomatoes appear to be very red. In the end, you notice just the food instead of the plate. White dishware happens to be a practical option for the home environment for similar reasons, especially when you need to entertain your guests.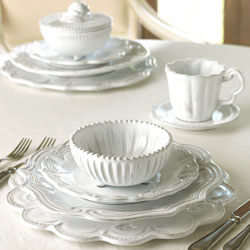 Jazz Up Your Dinner Table
White pieces by themselves can look boring and plain in a home environment. However, uncommon dinner wares can lift the entire look of the table. Swooping oval serving bowls in pure white are reminiscent of the modern tableware of the Midwestern regions and look really pretty. They are available in most stores dealing in hardware. You can also look for small white plates to serve tapas and hors d'oeuvres in these stores.
It is possible to mix and match white dishes quite successfully. In case you fall short on serving pieces or plates during holiday gatherings, your guests can bring their own white pieces. In this way, the presentation of the meal does not appear to get messed up. Make sure that the guests tape their names to the bottom of the dishes beforehand.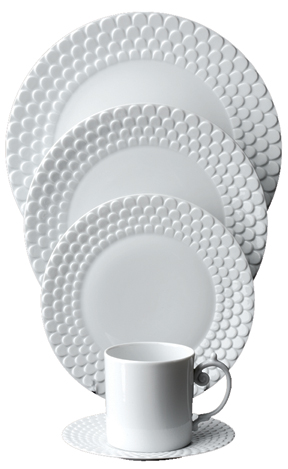 You might consider choosing linens in a separate colour in order to highlight the white of the dishes. Napkins and dishes and even white tablecloths may look really smooth and attractive but fruit pies, gravy and spiced cider pose a threat to the white table essentials. You can use tea towels as napkins while entertaining in your home to solve the problem. Chargers and placemats must be added. Their patina and texture helps enhance the white of the dishes. Add a subtle glow to white with gold. Vintage designs can serve as the perfect ingredient to the mix. Feel free to use heirloom glassware in varying shades of white since they not only look classy and elegant but help to add a personal touch to the tone of the entire proceedings.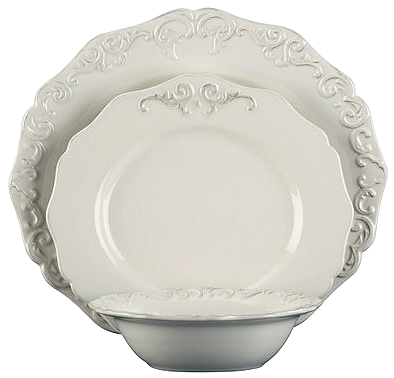 Where to Buy
White dinnerware can be found in almost all the stores which sell cutlery and dishware and the price of such kitchenware is rather cheap. House ware stores boast of a wide range of dishware in basic white; some have a whole section or aisle dedicated to all-white dishes.