The concept of wining and dining is in no way a new one. However, there is one question which people rarely ask; are we doing it right? Of course, for complete novices to the many charms of wine and any sort of food to go with it, this question hardly holds much importance. In fact, it would not be too far off the truth to say that most of these people do not care!
However, for those of you who are willing to learn, here is a very simple guide which might just push you toward success in finding the ever elusive point; what food goes well with wine?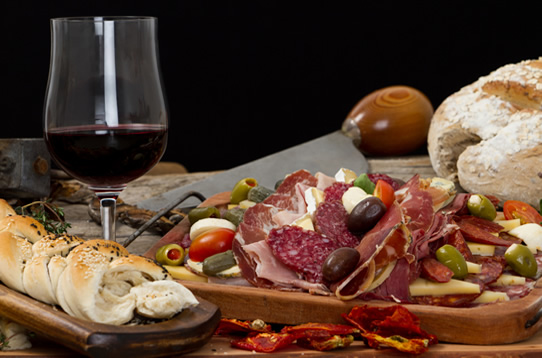 An Art of Experimentation
Just like anything else remotely related to food and wine, the whole concept is an art. That however does not imply that you should shy away from experimenting. Remember that a lot of this art comes from acquired taste and most importantly, person preferences. Do not make the mistake of thinking that such matters are irrelevant!
Instead, try to keep it simple and real, bordering on using your common sense! The first of this would be to team delicate with delicate. Like, if you are cooking something, it will be up to you to bring out the flavors of the dish when taken with the wine. In such case, make sure that if some heavy flavor is to be imparted, choose a wine which is heavy in density.
Bear in mind that wine tends to disintegrate and react with the foodstuff you are cooking. In that case, teaming a sweet wine with very salty foods and vice versa is a sheer routine for disaster!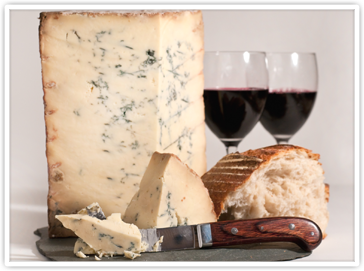 Wine-check and Combinations
Another street smart idea to put into use will be to keep the geography intact. This means that if the food is from a particular area; try to keep the wine from that particular area as well! After all, the geographical combinations were decided regionally for some apparent reason. If it is a wine and cheese parties simply, simply remember that hard (cheeses) and red (wine) is the best, while soft (cheeses) and white (wine) always take the limelight! For example; Merlot always goes well with brie.
All in all, just remember that you have in your hand perhaps the two best inventions of humankind. So pay proper respect and be proud to present the best of humankind, while being well and crazy enough to actually try different combinations.