Multipurpose Kitchen Designs for Modern Homes
The kitchen is usually considered to be one of the most important rooms in the home. Primarily meant for cooking and celebrating, the kitchen is nowadays also used for other purposes such as studying and chatting away with your neighbours. Some of the finest contemporary kitchen designs keep these uses of the kitchen in mind. In the long run, the kitchen is supposed to be a friendly and inviting spot, but it must also be an extremely functional environment where you handle activities from answering telephone calls to preparing food. While snacks and drinks are served from the kitchen, food preparation happens to be a great activity for both the guests and the members of the family to participate in. Hence, modern homes should incorporate multipurpose kitchen design ideas into the structure and the planning for such a room usually begins in the early stages.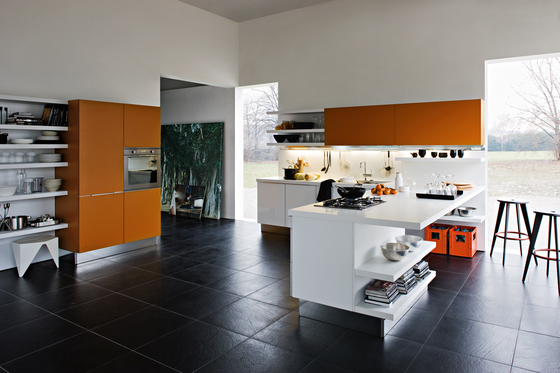 Realization of the Design
From the perspective of architecture, you need to view the design of the kitchen from varying levels to highlight the diverse uses of the room. If you manage to divide the available space based on the necessary functions and the associated appliances, it is highly possible that you will be successful in the creation of a multipurpose yet completely streamlined environment while still incorporating the personal touch that makes all houses a home.
Kitchen Organizational Elements for a Smart and Effective Design
Designing a multipurpose kitchen normally involves the consideration of three major areas – the cooking range, the sink and the refrigerator and food storage. Counters need to be placed in between the three areas in order to serve as surfaces of the preparation of food. Every single one of these important sections must have lots of room for preparation, at least on one side. The real work being carried out in this limited space will change based on the duration of the day, the number of people you have at home, the number of your guests. You should keep in mind that some sort of connection will always remain between the three areas.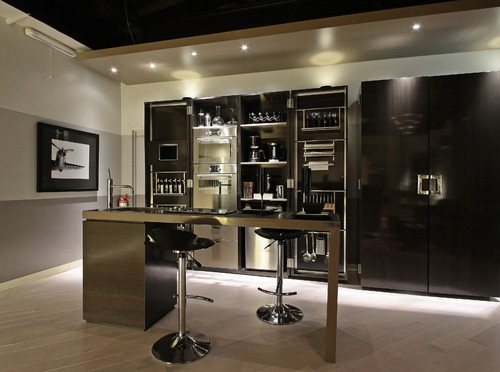 Pantries are the best option for food storage. The pantry can be placed just across the room and it might be the perfect starting point for the overall design theme. In case of cooking sequences, you should consider the areas for the prolonged preparation prior to the actual cooking process along with the placement of hot items during or after cooking. The cooking area must have an individual design along with the area dedicated to the sink. Careful division of the surface areas creates a safe environment for food preparation and offers a complete sense of effortlessness for a wonderful cooking experience.