The oval-shaped table adds the classic touch of elegance and style.  You can bring in a balance to your kitchen by opting for the Contrasting dark and light tones of the design. There are so many ways you can transform the classic oval shape into a stylish element. Let us look at a few ideas to get the ball rolling.
The classic U shaped kitchen with a circular kitchen island
For studio apartments, instead of having a boring regular looking kitchen, consider this stylish option. The design of the classic U shape or even the horseshoe shape comes with the provision for storage units underneath. The counter comes with enough of space to fit in your cooktop, a sink, and a workspace station. On one end, you can also have a small round shaped dining table attached to the kitchen island.
Oval shaped Kitchen Island and three-walled design idea
For long and narrow kitchens, this design idea is perfect. You can use the three walls for your entire kitchen zone and place an oval-shaped kitchen island in the center. This kitchen gives you all the storage that you would need and serves the functional purpose of dining area within your kitchen itself.
The leaf-shaped oval dining table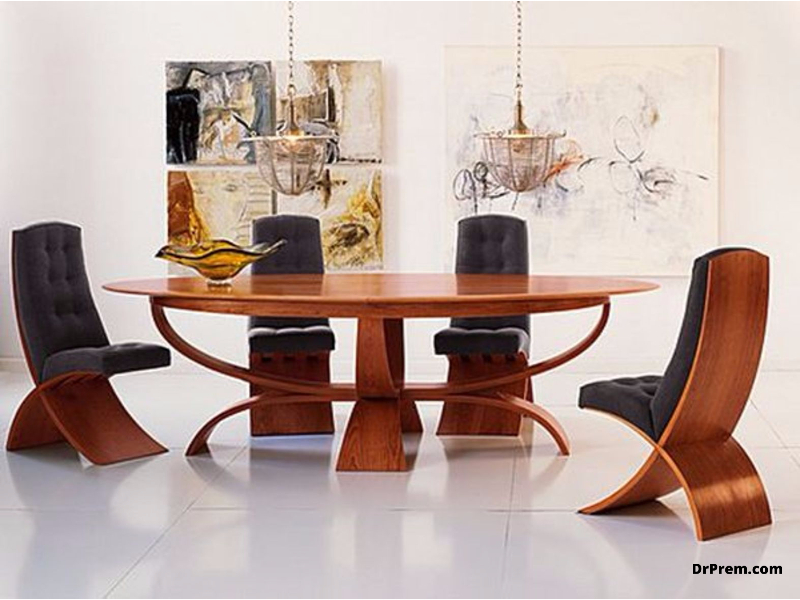 Bring in a different look to your dining table with this innovative use of the oval shape. The leaf design of the dining table gives it a realistic look. In fact, this unique design will create a positive impact on the eyes of the guest. You can give it a definite shape by focusing on the small details.
Transform your small window space into a dining area
Why waste space when you can use it wisely. For your dining area, you do not have to have a bulky table. Instead, you can transform a small space by the window into a perfect seating arrangement. Have a built-in seating arrangement right on the wall where the window is placed along with an oval-shaped table. Fit in a few extra stools or chairs just in case you need more seats and you are all set.
Square shaped kitchen with a half-square half-oval shaped island
Talk about style blended in with the traditional look and this is what this kitchen is all about. An ideal choice for a square-shaped small sized kitchen, you can get the most out of your space. The half-square and half-oval shaped kitchen island serves the dual purpose of a dining table with a workspace. The extra storage space on the island allows you to store your crockery and dining set.
L-shaped Kitchen Island with built-in seating arrangement and oval dining table
The L-shaped kitchen can always get a new twist on this beautiful idea. Talk about style, functionality, design and a fret decor. This kitchen has it all. The unique L-shaped kitchen island is complimented with the beautiful idea of a dining area on one side. The built-in seating arrangement alongside the kitchen island comes with the extra storage space underneath along with cushions to make your experience a comfortable one.
Foldable oval shaped dining table with built-in chair rack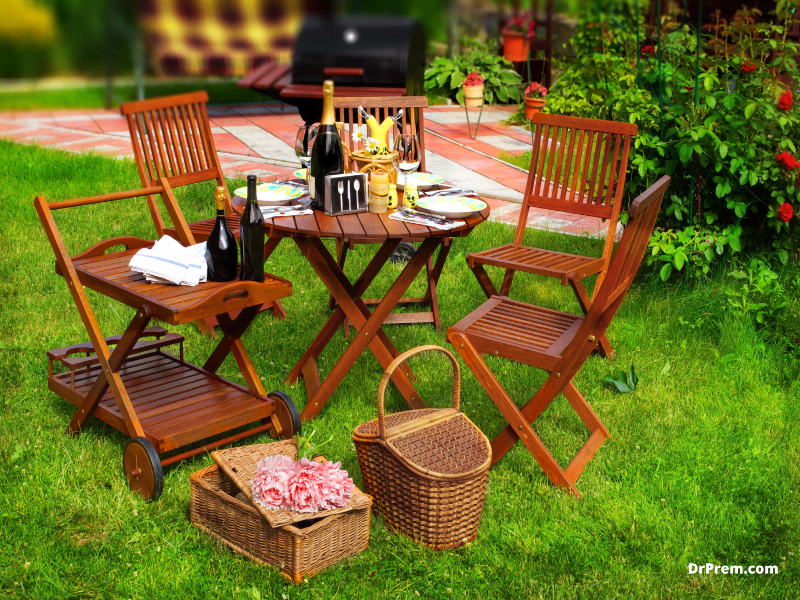 An ideal option for people living in small homes, this portable table speaks for itself. The sides of the table fold down to give you a regular rectangular shaped table making it a perfect option for two people. If you have guests in the house, you can open the table big enough to fit in 4-5 people. What is best is that it also has a storage space to fold your dining chairs. This space-saving option is perfect when you want to have a multi-functional table instead of having separate ones.  The all-wooden concept, wheels and storage space is all you need for a table that will last you for years to come.