Countertops for kitchen are available in a wide range of materials, designs and colors today. Before choosing a specific countertop for your kitchen, you can compare the cheap and expensive models online or at the stores. Those who do not mind spending a lot on their kitchen countertops can choose from models such as ceramic, granite, glass and concrete. Others who have budgetary constraints can go in for cheaper countertop models such as laminate, slate and stainless steel ones. You can undertake a comparison of different types of countertops along with their prices online before deciding on a specific one for your kitchen. Some of the most popular types of kitchen countertops are discussed below.
1. Ceramic countertops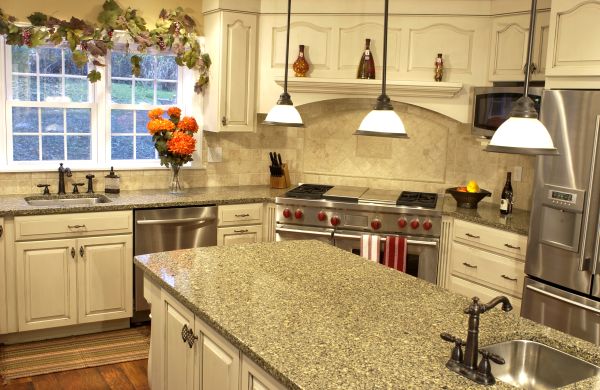 Ceramic countertops are durable, highly resistant to heat and easy to install. This type of countertop is available in an array of prices and colors. While the standard types of ceramic countertops are not very expensive, the custom ceramic tops and hand painted versions are more costly. However, ceramic countertops can enhance the look of your kitchen by adding an elegant touch to it.
2. Granite countertops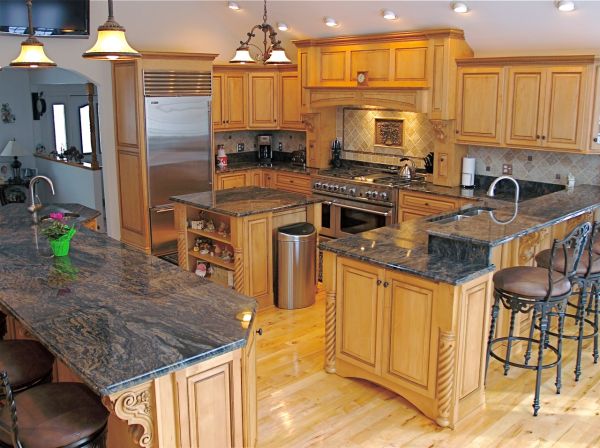 The granite countertops are highly popular and very easy to maintain. They not only impart a classic look to your kitchen, but also are highly durable. These countertops are also highly resistant to heat. Granite countertops are quite expensive and come in a wide range of colors. Care should be taken to install these countertops properly, failing which they can develop cracks within a short span of time.
3. Marble and concrete countertops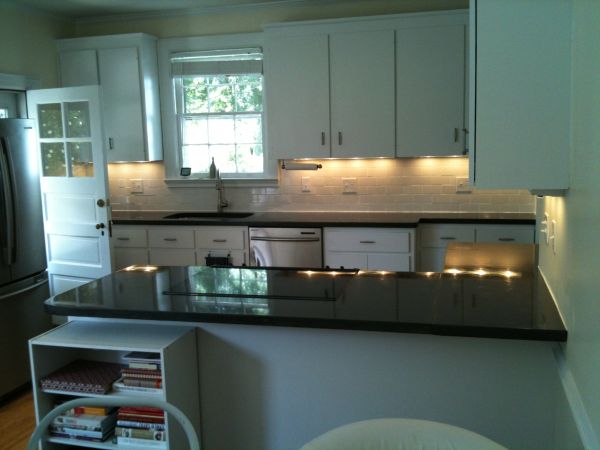 Speaking of the other expensive models of countertops, the marble and concrete countertops deserve a mention. The marble countertops are similar to the granite counterparts. They can impart a classic and rich look to the kitchen. Preferably, the concrete counter tops should be installed professionally since they are very expensive. The seams in the concrete countertops should be sealed properly because this material is porous by nature.
4. Glass countertops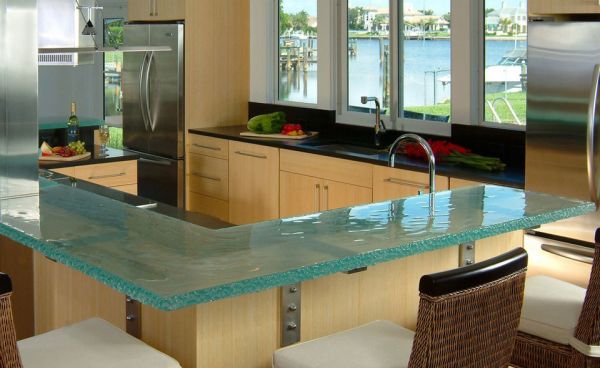 The glass countertops are soaring in popularity these days. The glass kitchen countertops are robust and durable, but maintaining them can be a difficult task. Another disadvantage of this model is that scratches or cuts can damage this type of countertop beyond repair. Glass countertop is not for the price conscious people as it can be expensive.
5. Engineered stone countertops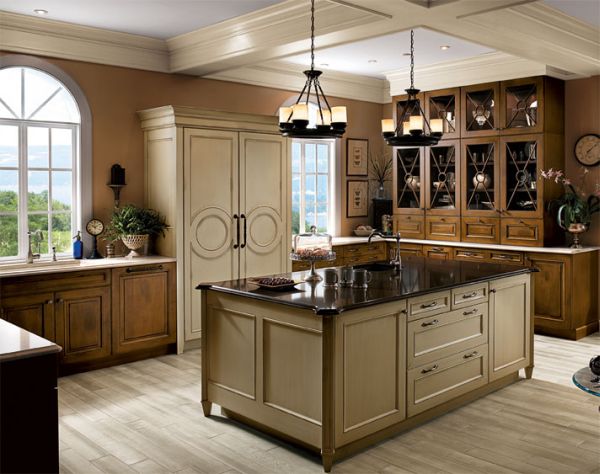 The man-made engineered stone countertops for the kitchen are also much sought after owing to its acid and scratch-resistant nature. This type of countertop should be installed professionally and is heavier than the granite model. However, this countertop model is reasonably priced and comes within the reach of even the middle class people.
6. Laminate countertops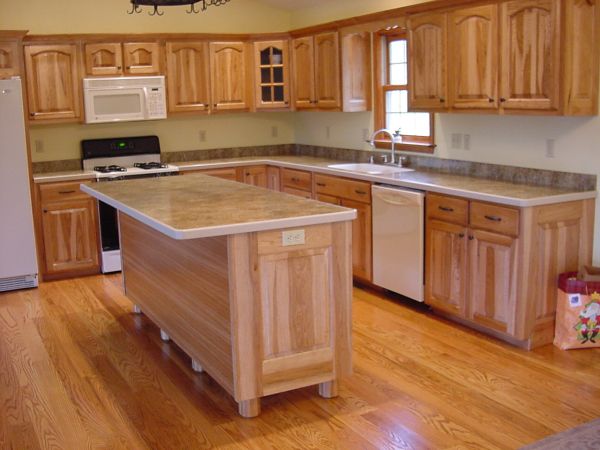 Laminate countertops are the cheapest model available in today's market. These are easy to install, durable and come in a range of shades and colors. However, the color of the laminate can fade over time and this material is also not resistant to heat. The scratches and cuts can also not be repaired easily.
The aforesaid countertops are just some of the cheap and expensive kitchen countertop models. Other than those mentioned above, stainless steel, limestone and slate countertops are also popular among the masses. Your kitchen counter is an integral part of the design element of your home. Hence you can be a little creative and shop for the best countertop for your kitchen by taking into account your budget.