Browns, pastels, naturals… the trend is now very passe in kitchen design trends. Come, 2013 and Kitchen interior is all about playing with colors. Suddenly, people have gone experimental in their interiors,. Their style sensibilities have refined to an unbelievable extent. And, what is even more surprising is, that kitchen interiors has suddenly become the most important area, when it comes to doing up your house. In earlier, times kitchen was never the key focus area when doing interiors. Having said that, lets see what are the major kitchen interior trends will be like in 2013
Colors: Yes indeed, color is the major big time trend in the year 2013. It's time you change those boring laminates in browns & neutrals to funkier color options like reds, orange, pinks, lime, sunshine yellow, refreshing blues & greens. Combination of stained wood & high gloss colors is also a very cool idea, and will surely make your otherwise dull kitchen quite lively. In fact, even the kitchen chimneys can be painted in a color matching the rest of the kitchen. In line, with this color trend there are numerous color options available in kitchen appliances as well. The color green combined with neutrals is also a big trend, if you are not too much of a color person in the kitchen.
Lighting & Non-traditional Woods: LED Lighting in kitchens is going to be a huge trend in the year 2013. The right lighting effects make all the difference in the look of a space. Steer clear of cherry and maple woods. Alder, birch, oak, walnut, and bamboo are the new norms for cabinetry. Integrated appliances like drawer-style fridges, and fridges, ovens, microwaves and dishwashers fronted to match the cabinetry give a clean look. We can now hide most of the 'operations,' and our kitchens.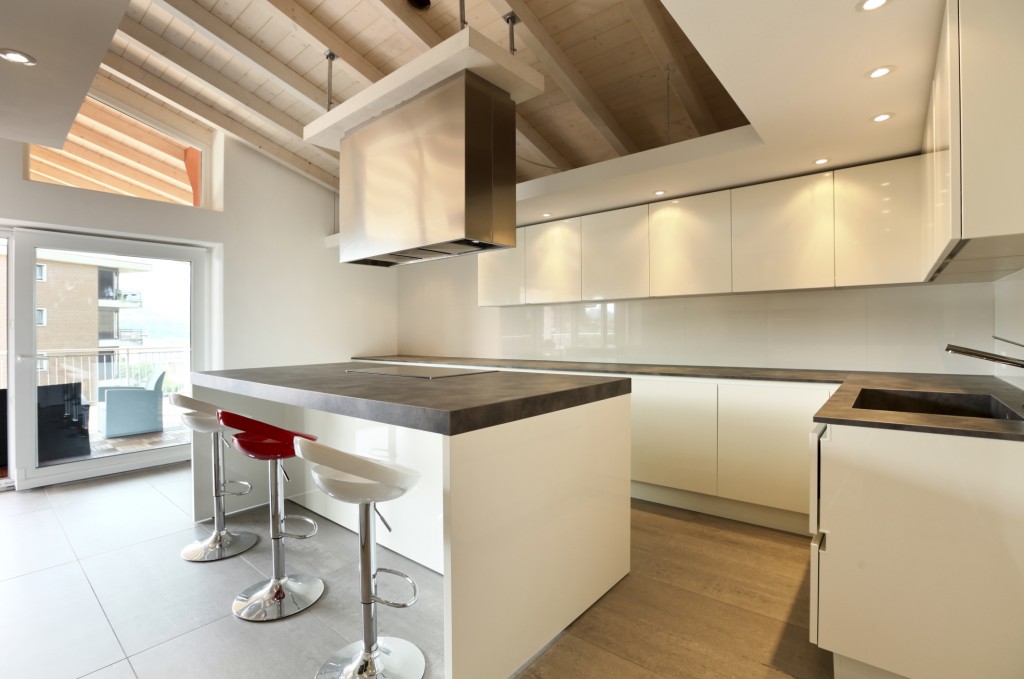 Open Kitchens: The concept of open kitchen's is becoming a huge rage worldwide, and the trend is forecast to continue in 2013. With living spaces getting more compact, kitchens with wide open spaces, opening up in the dining spaces is a huge trend. A kitchen island, a primary feature of any open kitchen is also a trend fast catching up in kitchen interiors.
Italian brands & kitchens, made with high tech technology are also going to be a big trend in the year 2013. With people willing to spend more on the lifestyle, and increased purchasing power, kitchen interiors are only going to get bigger and better in the coming year. Green kitchen's and adding an element of green is another upcoming trend.