It is always good to add different colors, textures, and style to make the interior decoration even more interesting and eye pleasing. Talking about kitchen, multiple wood finishes look amazing in it. However, achieving an impeccable multiple wood finish is a tough task as it requires a great deal of mix and match. If you also desire to give your kitchen a multiple wood finish but you are not too sure as how to go about it, read further and find out:
Consider the undertone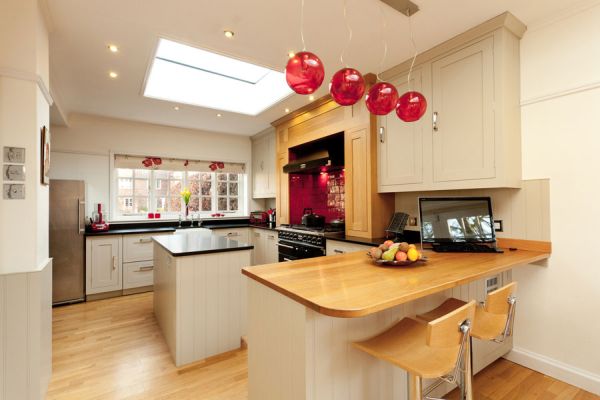 Multiple wood finishes look good in a kitchen only if they complement each other. It is not compulsory that wood finishes must match but they must complement each other, for this you will have to consider the color difference of woods. Then one more thing to take into consideration is the fact whether the wood is warm or cool, and then look at their undertones, they must match. Many people like to keep a dark coffee table in their home over light wooden floors, despite the color difference they look good because their nature matches, both are warm.
Don't fall for more than three types of wooden finishes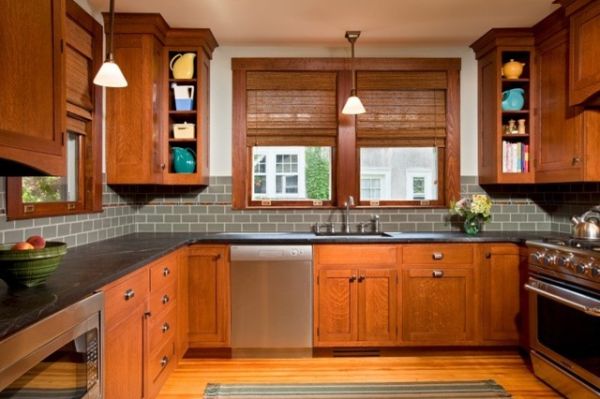 To start with, keep your desire for multiple wooden finishes low, as in do not go for more than two or three types of wooden finish in your kitchen. The more the types you will choose, the more chaotic it will become to balance the decor. One more thing you should get the hang of is to use each finish a couple of times in a kitchen so that everything looks balanced and stylish. For instance, the dark dining chairs over light flooring, this combination should be there in other forms also in your kitchen, say in the cabinets or the counter.
Take into consideration the wood grain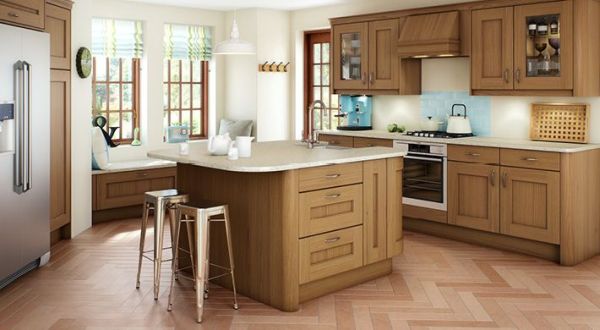 Wood grain is a major factor that determines the mood and style an interior decoration should be in. If the multiple wood finish share similar wood grain pattern, then it would not be a problem to decide a particular mood of a room. However, if the grains differ with every wood finish or the wood grain that is similar to at least two wooden finishes should be used as a deciding factor for a style and mood of a room. Generally, fine white wood grains match the formal setting, and larger wood grains look more casual.
Summary
There are no hard and fast rules to decorate your kitchen with multiple wood finishes but yes, there are certain ways that have always been useful and effective in getting that dream look that you always wanted.