Kitchen backsplash trend is becoming more and more stylish with time. Kitchens that have simple cabinets and other decor can use catchy backsplash tiles to add drama and style to a kitchen. Kitchen backsplash tiles come in a variety of designs and textures, whichever you like to adorn your kitchen with. People today prefer glass tiles to ceramic tiles for kitchen backsplash installations. The main reason behind is the look, glass tiles are more lustrous and colourful.
Glass Tile versus Ceramic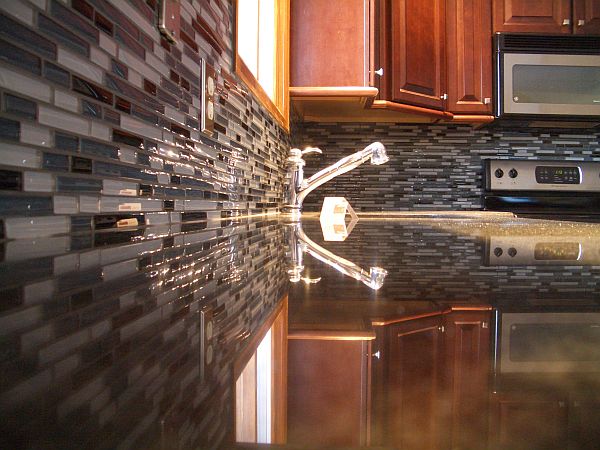 Ceramic tiles have been a great choice for backsplashes since many years but now glass tiles are steadily replacing them. Ceramic tiles are tough to produce and hard to maintain, whereas glass tiles are easy to produce and their maintenance is easy. One more feature that is making glass tiles so popular is the fact it is a green product. Glass tiles are made from recycled glass, thus, it comes in the category of recycled green products. Moreover, glass tiles have much more color combinations and designs to offer than ceramic tiles, they look much more aesthetically pleasing, and are easy to maintain. They make your kitchen look spacious because glass tiles are slightly transparent and reflect light, which a ceramic tile can never do, as it is opaque. Glass tiles resist stains, as they are less porous than ceramic tiles.
Ample variety of color, shape and size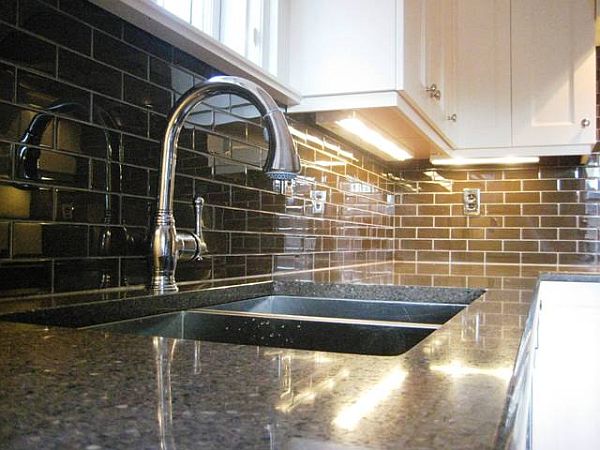 Glass tiles have every color, shape, and size that you can ever imagine.Gone are the days when we only used to get ceramic backsplash tiles, with a minimum variety of colors, and a standard format of four by four inches. Now we get glass tile backsplashes in almost any color we want, and the shape extends from long, round, to octagonal mosaic tiles. Glass tiles come with some intricate designs that are almost impossible to find in ceramic tiles. Some glass tiles come with a clear look and give a nice sheen or matte look. In order to get a perfect backsplash for your kitchen, try to mix it up with the other elements of interior decoration in your kitchen.
Glass tiles are certainly a better option than ceramic tiles but it does have some drawbacks as well. Glass tiles are expensive than ceramic tiles. Even a single careless mistake during the grouting job can bring a considerable difference in the aesthetic value of a glass tile. Glass tiles are durable but they are more prone to scratches.
Summary
Even if glass tiles have some drawbacks, still they are a better option than ceramic tiles. They are expensive but owing to their eco-friendly nature, they are so beneficial from the environmental point of view as well.