Kitchen islands are an important asset for every kitchen, as they help you add extra storage facility and increase the productivity of the kitchen. A properly designed kitchen island elegantly connects your living room with the kitchen and can be used as a kitchen table as well. Here are tips by Dr Prem Jagyasi and his team members  to enhance the beauty of your kitchen island and the kitchen, thereby increasing its visual appeal.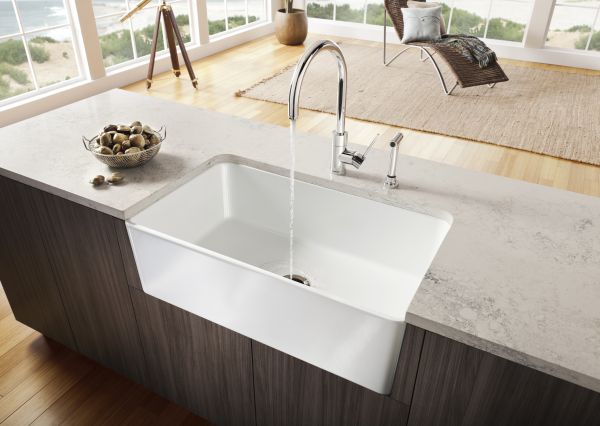 An Extra Large Sink:
Yes, oversize sink can work wonders. Not only is it useful for a number of purposes, such as washing large utensils and filling vases, but it also enhances the design element of the island, thereby defining your style statement. Since the sink is extra wide and deep, the large size makes it perfect for farmhouses, and countryside homes. It simply looks attractive, especially if made using proper material like the soapstone.
Colorful Cabinets:
Kitchen is the first place you enter after getting up and hence, the colors you choose should be bright and inspiring. Coloring the base of the cabinets in bright buttercup yellow will make you feel revitalized and energetic throughout the day.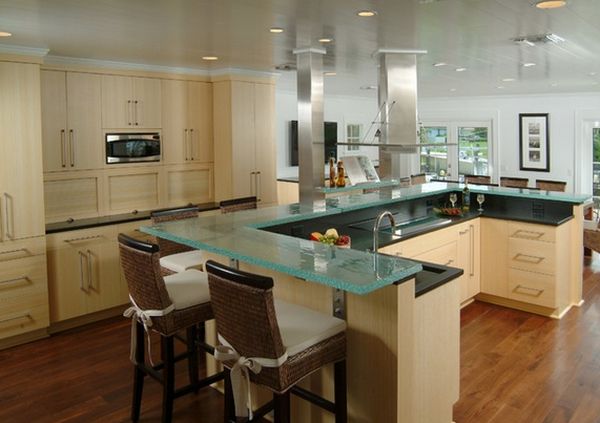 Printed Glass:
If you want to go for something better than the old-fashioned tiles or color paint to beautify your kitchen island, here we have the right alternative, the printed glass. Prior to installation, the glass is printed with eye-catching designs and you have the option to choose from a wide range of printed glasses for your kitchen.
Thinking the 'angular' way:
You can also try unique designs, which differ from the regular ones. The various shapes of the kitchen islands, such as parallelogram, will ensure a slim and attractive look to your kitchen. Avoid using extra accessories and preferably go with just a gooseneck spout and minimal hardware for the best look.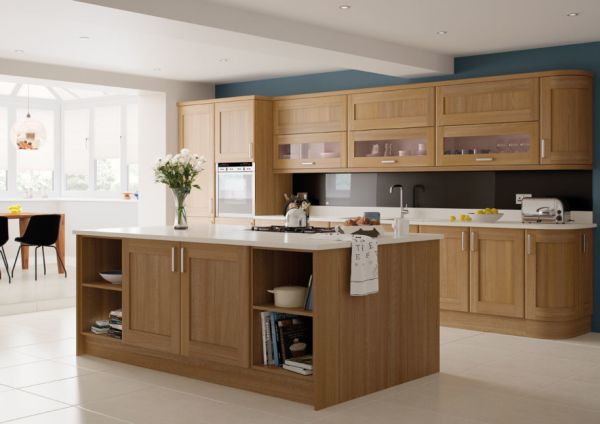 Close to Nature:
This design is simply mind blowing for nature lovers. This rustic kitchen island has been carved out of natural tree branches and is a perfect contrast with the sharp edges, generally found in any kitchen with its smooth extremity.
Reclaimed Timber:
Reclaimed wood best enhances the design of a bland or dated kitchen island and provides it a natural earthy feel. Adding new and painted frames to the reclaimed island will give it a modern appeal and make it go well with any type of kitchen décor.
Summary:
From adding an extra large sink to use of reclaimed timber, all these tips will help you add new life to your kitchen island, thereby making your kitchen the talk of the town.