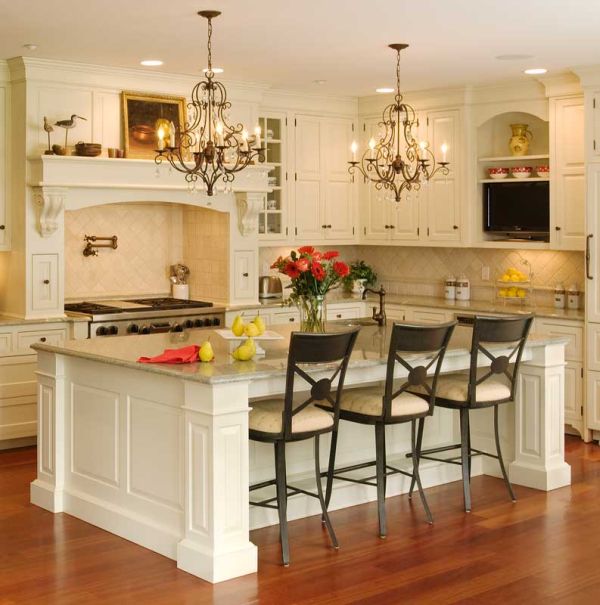 Kitchen island is an indispensable element of an efficient kitchen. This independent counter, resembling an island in the kitchen, is designed to allow access from all sides. Smart kitchen islands are those that are designed by giving importance not only to size but also to efficient arrangement.
The residential kitchen industry got a big transformational change when kitchen islands were introduced in the 970s. The design was influenced by the commercial kitchen design, and was adopted in the modern kitchens as a preparation place. In the modern world, kitchen islands have played a major part in connecting every member of the family in a unique way by not locking the person who prepares food inside the walls. The person who is involved in the cooking task and others can interact and carry out their respective tasks without hindering each others' work.
Many households are opting for open kitchen layout and kitchen islands and those who are having traditional closed kitchen remodel their kitchen to integrate a kitchen island. This increasing fondness can be attributed to numerous benefits that a smart kitchen island confers on the user. Some of them are: extra work space, ample storage space to keep extra appliances, and its central position offering a well-appointed ambiance to the overall kitchen layout.
Tips While Designing Smart Kitchen Islands
Strategic position: Kitchen islands are mostly placed at the center of the kitchen. But it need not necessarily be so. Actually the position of the island should be decided by taking into account the traffic pattern. It should not deter smooth traffic pattern and should not pose any disturbances for the cook. While designing a kitchen island, its position should be finalized in such a way that it should physically or visually disconnect the kitchen from the adjacent areas. This will help in hiding the cooking messes and dirty dishes from view.
Islands can create interesting visual appeal: By using attractive palettes and material in a unique way, kitchen islands can drastically change the way an otherwise dull kitchen will look. Contrasting or matching color combinations can be selected depend on the tone of cabinetry or other kitchen shelves. The island will appear like a custom piece of furniture, either by blending it to the overall cabinet design or by giving it an altogether different design pattern. By placing chairs of bright colors around the island-cum-dining table, you can even create a magical effect on the overall look.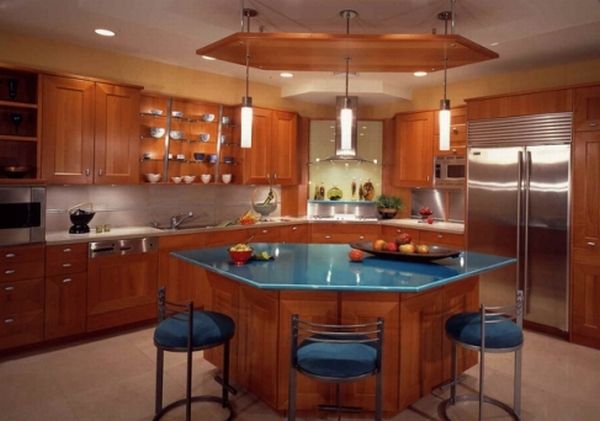 Storage space-integrated kitchen islands: Not everyone is lucky to have spacious kitchen with lots of cabinetries or storage space. By integrating island cabinets you can rectify the shortcoming of your kitchen. In addition to giving a prep area, efficient kitchen islands should also provide ample storage space. They play a very significant role in maintaining the kitchen a clutter-free and well-organized space. By placing glass doors for the island cabinets you can show off your display-worthy kitchen utensils or crockery in a nice manner.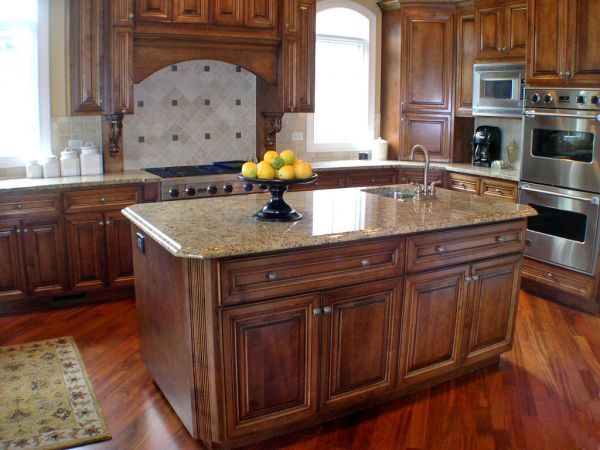 Proper lighting in kitchen islands: Selecting clever and proper lighting source for kitchen island enhances the efficiency of kitchen. Work space should be sufficiently illuminated with pendants plus over-bench lights. You can even fix ceiling lights with dimmers when you opt to relax in your kitchen for a while. If you are interested in enhancing the visual appeal of your kitchen, you can fix beautiful dropped pendants or other designer lighting fixtures over the island.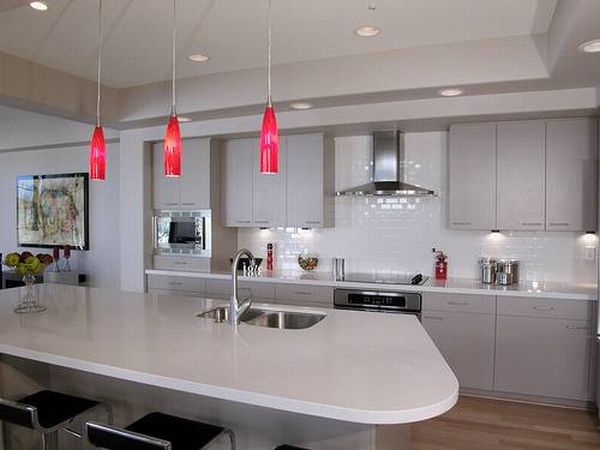 In all ways having a beautifully designed and efficiently arranged kitchen island is a dream come true allowing you to prepare food without facing the wall.