A well-planned kitchen design reflects organization and compactness in a unique manner. Modular kitchens are such compact variants in kitchen designs that are a growing rage among many homeowners. Convenient and compact, these kitchens have ease of access and function, along with room for customization. Here are some awesome modular kitchen designs that you can choose from for your new kitchen.
L-shaped modular kitchen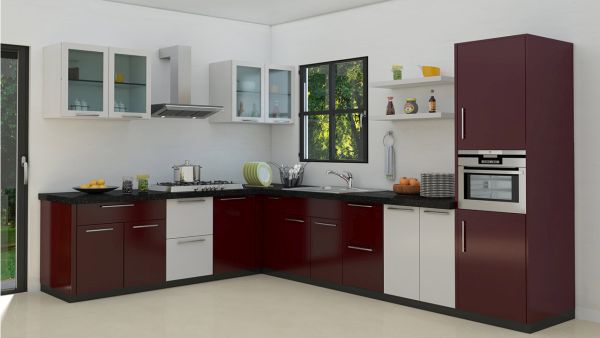 By utilizing lesser space and providing you with better storage options, L-shaped kitchens are a growing trend these days. For the homeowners that wish to revolutionize their modular kitchen into a mix of contemporary modern styles, these L-shaped kitchens can be styled with a light wood finish. This will create an overall color effect that is light and easy to the eye while leaving ample space for decorating colorful crockery to highlight the refreshing textures.

U-shaped kitchen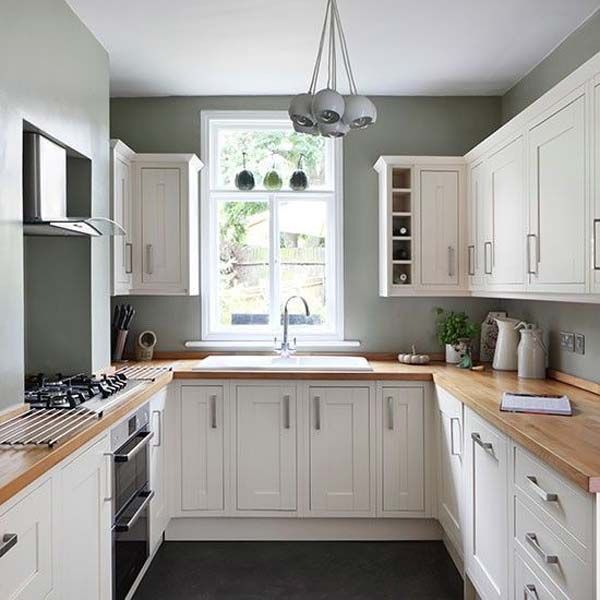 For creating a spacious area for cooking, U-shaped kitchens are an ideal choice. A long-necked chimney is a perfect combination when placed above the gas oven, to create a futuristic yet classy infrastructure. You can add drama to the flooring by choosing hexagonal floor tiles in calacatta gold marble and subway tiles for the backsplash. A metallic finish can be added by using silver/chrome painted appliances or countertops that have a metallic tinge to them.

Island Kitchen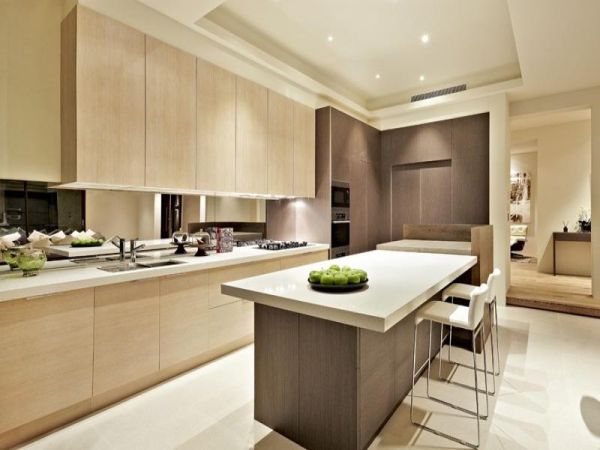 A neatly compact version of a modular kitchen is what an Island Kitchen represents. For people that can cook in small places and do not wish to over-expand their cooking space and island kitchen is a great addition to their home space. For a clean look, you can choose natural fiber carpet runner, white cabinets, plain flooring, and wood slat countertops.
Pedini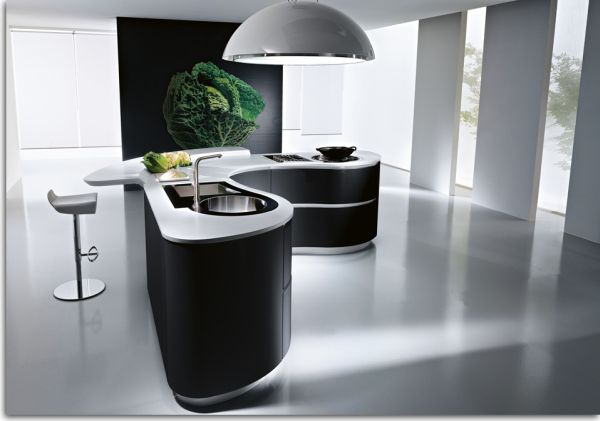 Pedini has been producing chic luxury kitchens since 1956. These Italian style experts are internationally accepted to be on the same level as Gucci, Armani, Lamborghini, and Alessi. The luxury kitchen designers are known for their unique experiments with materials and the flair and creativity that they bring to the industry with each design. Their two recent modular kitchen designs that have the world staring at the catalogs in awe are the Pedini Magika and the Pedini Integra.

The Integra has cabinets with solid 3-piece doors and veneer doors on an island that is connected to the kitchen countertops by a stainless steel bridge counter top. Grey rift cut oak shade lends it the perfect ambiance as does the coupling of glass and wood for cabinets above the counters.

Straight kitchen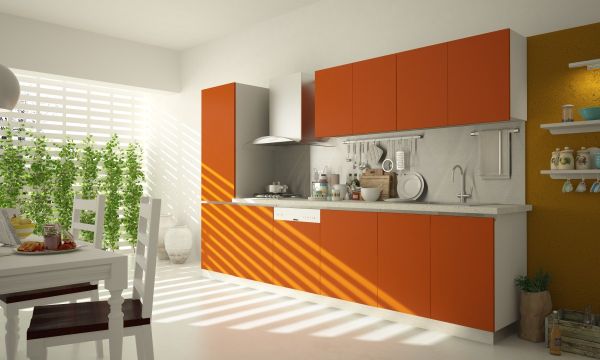 A straight design can work well for the kitchen when chosen wisely. Using a hexagonal shaped chimney, for example, is a great way to make the structure appear straighter. A design from a Mill Valley home in San Francisco renovates a straight kitchen into a piece of art. Placed in the center of the space is an island that is painted in black semi-gloss and paired with a white granite counter top. For the cooking area, cabinets in white, with black countertops have been used. To complete the look highlights by the metallic appliances work with the oak wood flooring.

The modern New York modular kitchen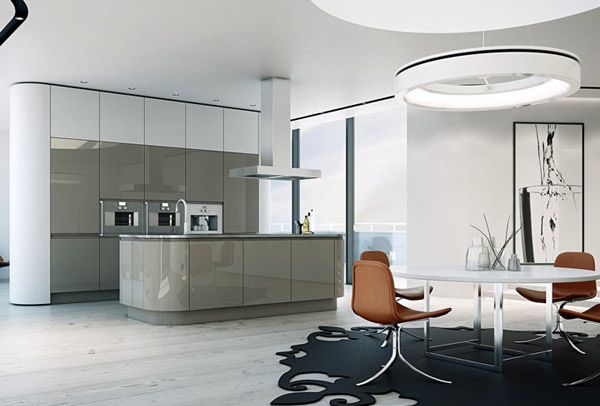 This design of modular kitchens is a showstopper in the world of kitchens. With an elegant yet sophisticated look, the kitchen gives a soothing and refreshing view to the eye by not being too blunt with its color palette. While countertops in Silestone are used with white cabinets and white Abstrakt cupboards. Glass and silver make highlighting appearances in cupboards and appliances, and the oak wood flooring beautifully blends in for an accurate contrast.

Modular kitchen designs have seen many changes over time. By wisely mixing materials, textures, and colors, and designs, a harmony can be created that lends the kitchen a positive ambiance and a sophisticated cutting edge look.