The kitchen is an essential part of your home where you and the other members of your family spend substantial amounts of time daily. It is necessary to light your kitchen appropriately so that you can cook and complete other associated chores without any problems. Proper lighting can enhance the décor of your kitchen and make it look nicer.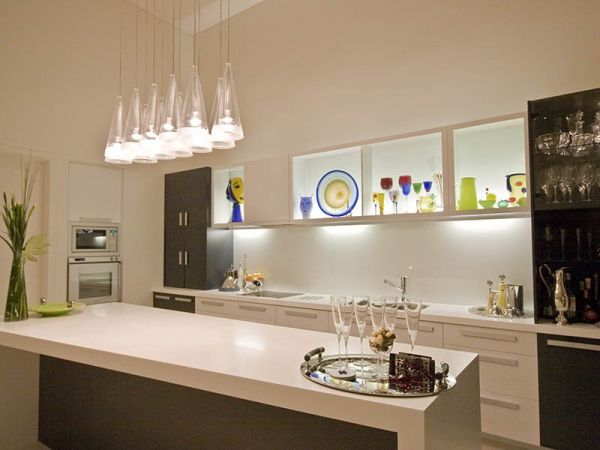 Unfortunately, homeowners make the mistake of neglecting the lighting of their kitchen. Lighting helps in creating the right ambience and helps you find the cooking tools without any difficulty. Kitchen is also one of the most accident-prone areas of your house. Proper lighting arrangements help the cook see everything clearly and there is less chance of being cut or burnt.
With the help of proper lighting, you can increase the warmth of your kitchen and turn it into a cozy dining room for your family. Smart homeowners use lighting and other décor items for turning their kitchens into nice living spaces. You do not have to spend a lot of money on lighting fixtures.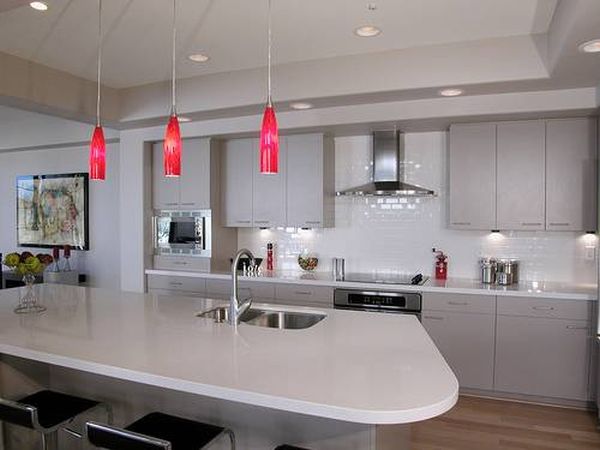 Beautiful lighting fixtures make your kitchen look beautiful but they are not necessary. You should focus on getting functional lights.
Too much or too lighting cannot be considered as functional lighting. There should be a balance in the lighting so every area of the kitchen is lit sufficiently. The first thing that you should consider while lighting the kitchen is its size. The number of fixtures and their position will depend on the size of the kitchen.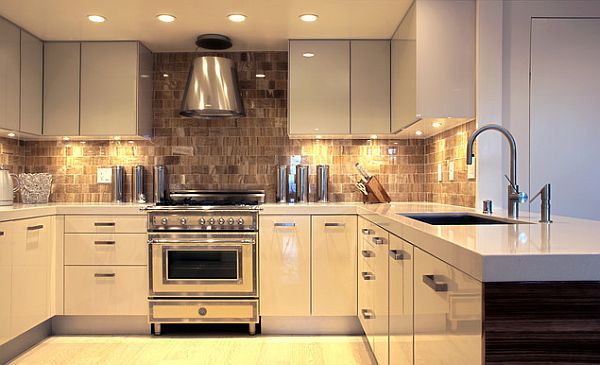 For a spacious kitchen, one single bulb in the middle of the ceiling will not be enough. It will create shadows in the corners and make your kitchen look gloomy.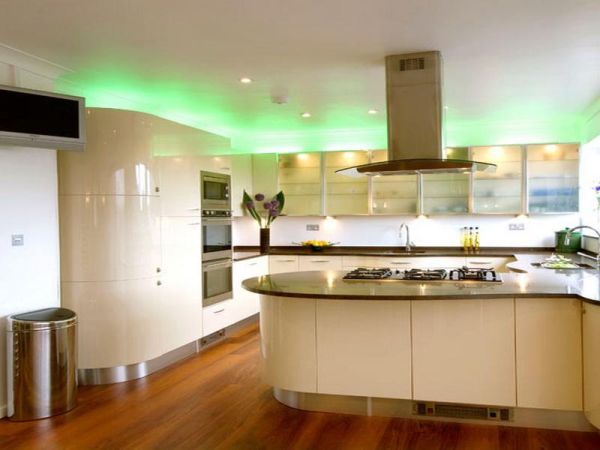 Three types of lighting should be used for making a kitchen look perfect. Undertaking lighting, accent lighting and ambient lighting together can brighten up your kitchen and maintain balance.
Use task lighting in the areas where you have to perform the different cooking chores like chopping, measuring ingredients and grinding. The kitchen isles and counters must be well lit so that there is no sudden mishap. Ambient lighting helps in creating a homely and welcoming ambience in the kitchen. Accent lighting can enhance the special décor items and areas of your kitchen and magnifies its beauty.
Summary:
You should give special attention to the lighting of your kitchen while decorating it. Use different types of lights according to the shape and size of the kitchen.