Modular kitchens are becoming very popular and are essentially the perfect solution to the modern day kitchen design.  Kitchens are the epicentre of the house, where a vital part of the day is spent in cooking, greeting, chatting, eating and so many other household chores.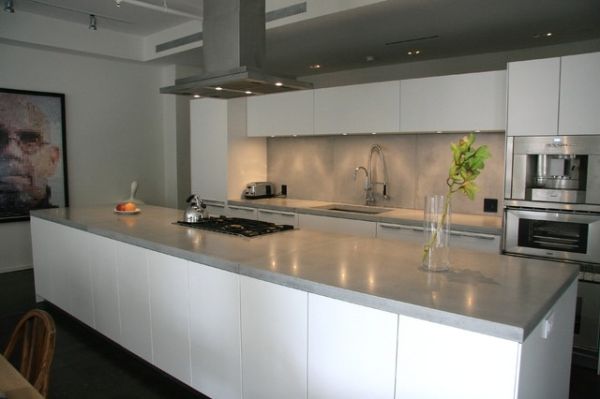 Modular kitchen comprise of various sections and modules of worktop, shelves, hardware, storage space and cabinets.  It also contains various other high utility fixtures like chimney, dishwasher and various other kitchen appliances that increase the comfort of the modern woman and save on time.  Such a kitchen is called modular simply because the different modules are essentially put together to provide a high degree of accessibility and organisation to your kitchenware.
Modern kitchens require a space for various appliances and gadgets and therefore the designs are according to the requirements.  Cabinets are designed so that they utilise the existing space in the most optimal way and also help in the careful sorting of the kitchen things according to size and usage.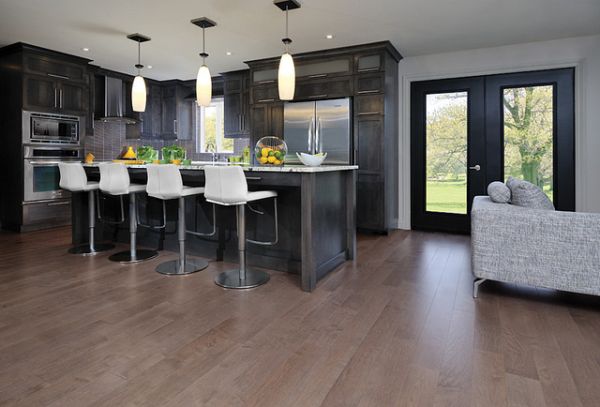 Modern kitchens use many handy appliances like a cooking range, microwave, fridge, oven and food processor.  Therefore, a modular kitchen leaves space for such gadgets with the power switches and plug points.
Kitchen work tops are the main area of the kitchen where most of the work is done, therefore, that should be selected according to durability and sturdiness.  Furthermore, it should have a colour that blends in with the colour concept of the kitchen too.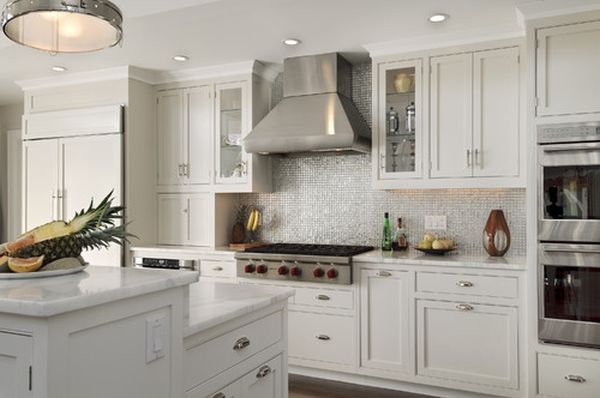 The flooring is also a very important part of the kitchen, so you can opt for wooden with laminate or ceramic tiles.  Ensure that they are skid-free so that mishaps do not happen in the kitchen.  Furthermore, you would also need some bright tiles to highlight the back of the kitchen, so select colours that are in harmony with the main colour scheme of the kitchen.
The kitchen should have adequate workspace and storing capacity, apart from looking clutter free.  Hence, an untidy and unorganised kitchen can actually create a bad impression of a home that otherwise is quite pleasantly designed.
Summary:
The traditional kitchens are now giving way to more organised, trendy and modular designs that make the kitchen a lively bright an amazing place where you would want to spend time and cook.