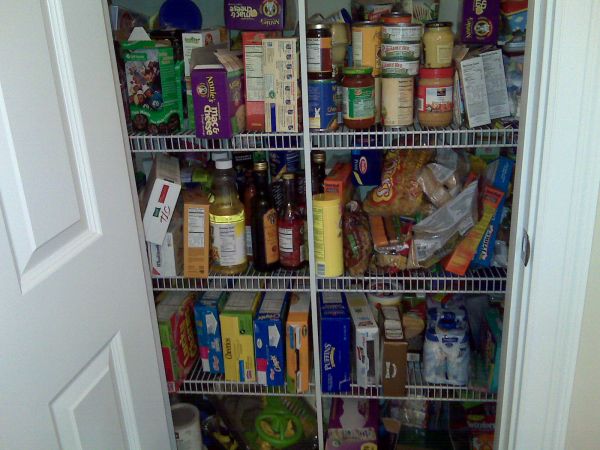 Having a pantry installed can be great, however, managing it and keeping it organized is something that is the actual tough part. Making space for kitchen essentials is important. It is for this reason that people usually invest in various pantry organizers. Pantry organizers are of different types based on the type of pantry you have. Hence you need to consider the most appropriate type for keeping your pantry clutter free. In order to make choosing simpler for you, here are five types of pantry organizers that you can choose from while arranging your pantry:
1. Lazy Susan's and the Turntables
A great organizer comes in the form of turntables especially when the pantry is placed high up and seeing it properly is a big time trouble. Lazy Siusan's are also a great way to store more things because of their ease of accessibility and storage. These organizers are definitely great for pantry shelves that are there in the lower and higher areas of the kitchen.
2. Wire organizers
Wire organizers really work well for large kitchens. These are perfect for keeping the pantry organized with wire shelving. Installing Lazy Susan's for a large kitchen can turn out to be really expensive but wire is definitely cheaper when comparison. Even the pantry doors can be fitted with wires if required in order to fix small and light objects such as tin boxes or even the disposable bags. When you put together wire organizers you can even form a free standing shelf all by yourself for keeping some of your large items.
3. Pantry that is free standing
A large cabinet that is not stuck to anything and can be placed against a wall or a corner is called a free standing pantry. These cabinets have a great storage capacity and are created in a way so as to offer maximum shelving space. The length of these cabinets allows for a lot of storage space and room for each item.
4. Drawers that can be pulled out
You can get pull out drawers by purchasing them from a pantry organizer fitting or you can simply add them to your existing pantry. Pull out drawer organizers are usually tall and are detached or free standing but the difference is that they only have shelves. These have drawers that can be pulled out to store various items.
5. Shelving that is custom fitted
A large pantry definitely requires proper shelving to organize it well. For those who have a walk-in pantry system, shelving definitely is the best way out to keep the mess of the floor. There are various kinds of shelving's available including those made of wood, wire and metal. You may even use a free standing unit or a proper wall mounted unit of shelving. Sometimes if the pantry is too large then using both the units greatly helps. This way you get the room to accommodate every single item in a proper manner.