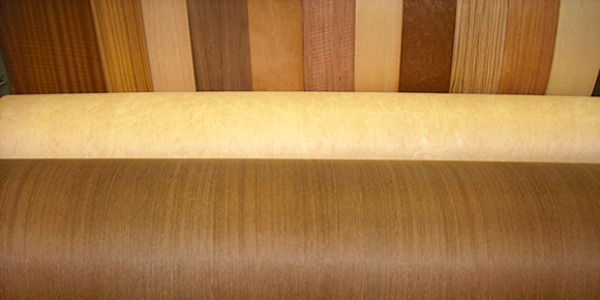 Wood veneer in the form of sheets is a thin panel that is basically applied to surfaces for that fine wooden appearance that too at highly reasonable prices. Wood veneer sheets are primarily used on existing materials for covering them with a new surface. Most plywood is layered with veneer. Modern technology has created ways of cutting wood veneer in very thin sheets that can be applied to various parts like wall sections, furniture's and other aesthetic elements for a polished wooden appearance.
Using veneer turns out to a be a great substitute that is pocket friendly and also covers major parts without any mess. Even though the application of wood veneer sheets is simple and easy yet some amount of knowledge about the application method can reduce the chances of mess. Veneer sheets are available in different varieties however there are certain tips that can be followed during the application of all these.
1. Apply wood veneer sheets to smooth, flat surfaces only
The material of wood veneer is very rigid. This is particularly applicable when the veneer has been sealed and finished well. Therefore wood veneer sheets should be never applied to surfaces that are rough. Only a completely flat surface should be subjected to wood veneer application. If you plan to apply the wood veneer sheets over a wall then its best to even it out before the application is undertaken otherwise the results would be unsatisfactory since the panels will stick to the surface only if there are no air bubbles or uneven surfaces.
2. Accurate measurements are important
The panels of wood veneer typically measure 2 feet in width and are 8 feet high. Based on these measurements it is very important to count the number of sheets you will require for covering the area based on its dimensions. For accurate measurements you can make use of the carpenters tape in order to record the measure of the application area based on its length and breadth and then dividing it with the panel dimensions after calculating the total area.
3. When cutting take some extra space
If you have to trim your wood veneer panels in the best fit then a very common mistake that most people make is to cut it out too much. Cutting out more than required can actually mar the look of the work. Following a good rule like keeping 1/2 or 1/4 inch more than what you think might be necessary can be a great way of maintaining that perfect fit. This should be followed for all sides of a wood veneer panel.
The application of wood veneer can be carried out on various materials including plastic, metal, wood, drywall, glass, fiberglass and also particle boards. when applied to particle boards that are cheap, wood veneers appears like a computerized image of wood applied to a vinyl wallpaper. If proper application is undertaken then wood veneer can be a great effortless solution for many decor issues that too in a reasonably priced manner.