For the most uncompassionate of people, kitchen rugs are barely something which deserves attention. However, once you are somehow introduced to some of the novelty rugs, it would not take much time for you to convert into an enthusiast!
Usually, it all begins when we see something new or unique in a place which is better off being bare. Somehow, it becomes a topic of discussion and before you know congratulations! You are officially an enthusiast. And when it comes to novelty rugs, something new, unique and fresh out of the oven, you will be thinking much more than things such as 'a woolen rug will absorb spills better' (which it does really)!
What you should be looking for
The basic idea is to turn the most happening place of your house, with seemingly boring interior, befitting of the accolade. Above all, you have so many options to spice things up that once you start; there is a good chance you would not stop. Novelty rugs come in all imaginable sizes, designs, prints, qualities and patterns. Since it is all about spicing up your kitchen, think along the lines of food. Though of course, any unique idea will work well.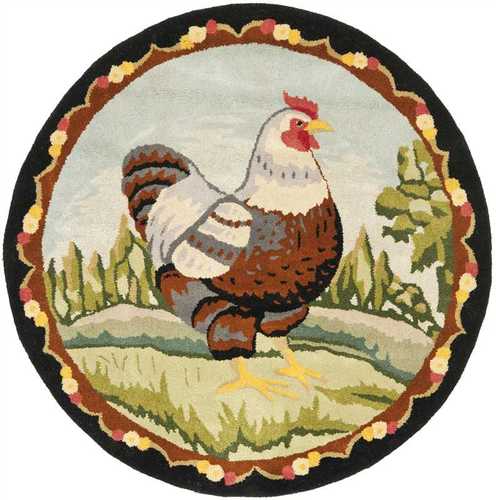 Think along the lines of fruits and veggies. A pink salmon perhaps, if custom made novelty rugs can be made! You can also go for the iconic cutlery themed rugs, table assortment rugs, motifs of salt and pepper cellars and so much more. Broaden your perspective and maybe you can rope in movie poster themed rugs and sports themed rugs as well.
You could also go for the classic and sophisticated style of a wine bottle themed or even shaped rug, complete with cork and label. Continuing with the idea of shaped rugs, you can also choose fruit and veggie shaped rugs, not to mention a fat roasted turkey shaped rug as well. Keep thinking!
Tale of Caution
You can either choose to invest a lump sum amount of money or choose to buy plenty of different variants, the prices of which are comparatively low. You can always choose from silk, wool, chenille, cotton and even leather novelty rugs. Nonetheless, do not forget the practicality and the purpose in face of the shine either. After all, washing the thing would be your responsibility. Purchase the ones which tend not to leech or degrade right after the first wash.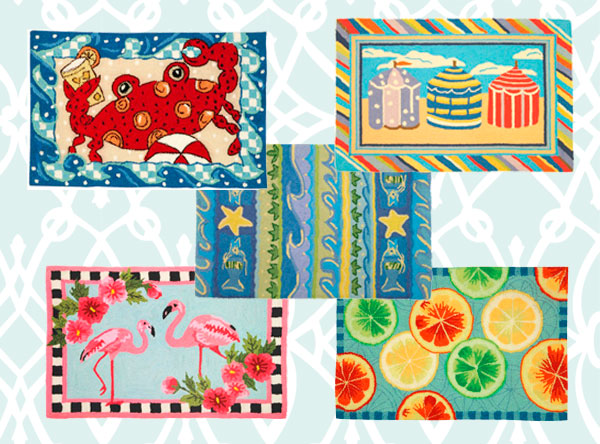 Besides that, you can do innovative things with the rugs as well. Attach a couple of hook and use it as a wall hanging, if you please!