The State of Virginia is long famous for producing eight U.S. presidents and now  has once again been put under the spotlight for housing a kitchen worth $450,000. According to Dave and Tiffany Tomasso, the proud owners and designers of this expensive kitchen, kitchen is where both the heart and home is. Both firmly believe in the fact that the kitchen hosts some of best family events and conversations. The Tomassos feel that the cooking area is the center of any house. And to prove this point, the Virginia couple have spent a fortune on building their dream kitchen just to prove its significance.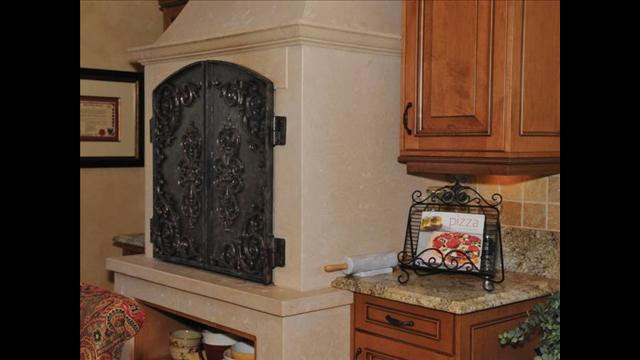 Dream come true
People talk about getting visions, good or bad, and in the case of the Tomassos' it was a vision for a kitchen, not just an ordinary one but an extrordinary one. When the couple moved into their home in Herndon, Va., in 1998, Tiffany Tomasso saw a beatiful Tuscan-themed space rich in spcae and style. While, Dave Tomasso desired for a built-in pizza oven to prepare his favorite pizzas for family and friends. Since both of them hail from Italian background, their urge and love towards building an artistic and rustic Tuscany-themed kitchen is no surprise.
The astonishing and expensive features
The first part of renovation began with the built-in pizza oven. The oven, priced around $2,120 and its ornamental doors priced around $1,375, is build inside a cast stone vault that stands in one corner of the big kitchen and is around 700 degrees hot. The other components of the kitchen include a dinner table that is around 24×14 ½ feet in size, and a cooking area that is around 24×15 ½ feet in dimension. The pizza oven is of Castle brand and has customized wrought-iron doors to hide the oven when not in use.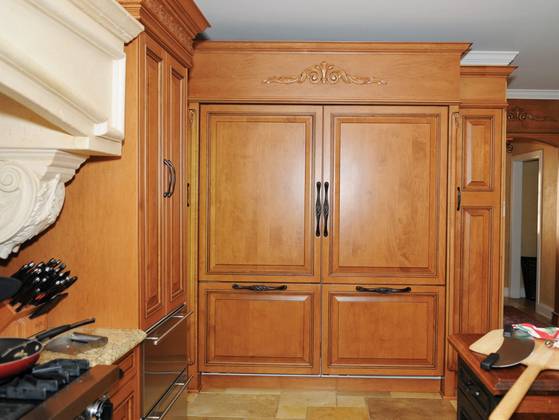 The heated flooring is travertine and comes in the colors of cream, gold and taupe while the arrangement of the floor tiles is in Versaille pattern. Priced around $11, 400, the floor is fixed to a thermostat that heats it electrically. The over and oven hood is a Viking six burner gas stove with grill, griddle and double oven while the baking station includes a low counter, pantry area, mixer and a mixing bowl, safe and easy for the kids to use.
Two massive refrigerators/freezers, comfortable window seat storage, a 700 pound French dinner table and a built-in coffee bar with Tassimo coffeemaker complete this staggering kitchen.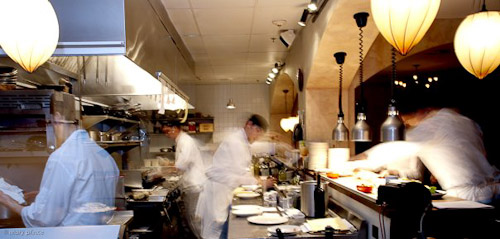 Final thoughts
Overlooking the concept that kitchen is just a cooking place this expensive kitchen of the Tomassos' has just proved that it is not only a place where meals are prepared and homework's done but a place where a family's legacy grows for years.