Everyone wants their kitchen to look beautiful and trendy. But renovating the kitchen can cost a lot of money. This might not be feasible for the budget conscious people. But that does not mean that you never make changes in your kitchen. You can opt for some cost effective DIY ideas which will serve the purpose.
Things to consider before planning for DIY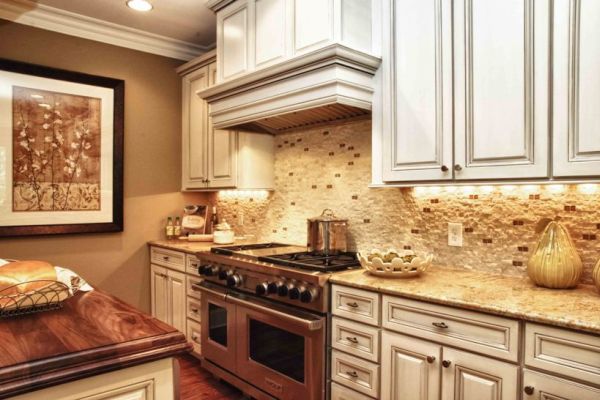 Chalk out a plan. This plan has to be complete with all minute details like where you will place the blender to where the fridge will be located. Make sure that you don't disturb the current walls and plumbing and electrical fittings which will save lots of money.
Next comes ordering of cabinets, appliances and lighting fixtures. See if you can just revamp the old cabinets. You can try to retain the old appliances and lighting fixtures.
Next, you might have to go in for new electrical connections. This can take time and you may even have to shift your kitchen for a temporary phase. Therefore, the timing for the revamping of electrical connections has to be right.
Only if really required then go in for a new countertop and new tiling
DIY Kitchen Improvement ideas that fit your budget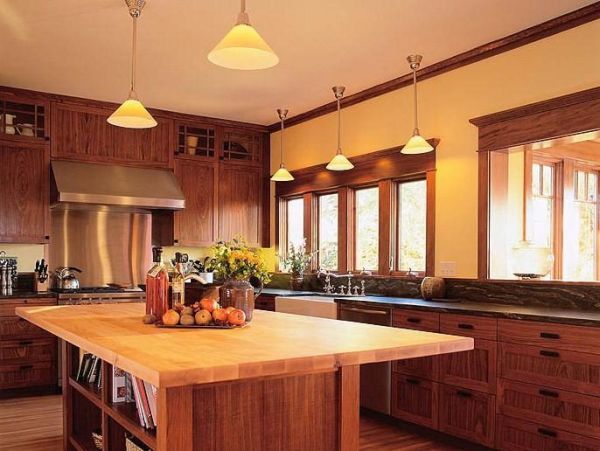 Here are some great improvement ideas that will fit your budget. Click Here to buy it
Instead of buying brand new furniture you can go in for second-hand furniture. You can polish it or paint it. This will make it look new. You can also simply paint the cabinets.
Go in for metal countertops which will last longer but make sure that you get the edges smoothened.
Make your old appliances look like new by applying Faux steel which is available online. Clean the appliances properly and take their exact measurements. Cut the film and paste on the appliances. This will require a little skill and precision.
You can remodel your old countertop on your own. For example, go in for a penny countertop. Paint your existing countertop in dark colour like black or brown. Provide a little edge and spread your collection of pennies. Cover this with the epoxy layer.
If you feel you need to replace the flooring as well but it does not suit your budget, then just cover it up with a carpet. You can also paint the floor which will definitely be less expensive than replacing the flooring.
Add inserts in the existing drawers and cabinets which give you more space and also no need of redoing the entire drawer.
Some ways of saving on the cost of accessories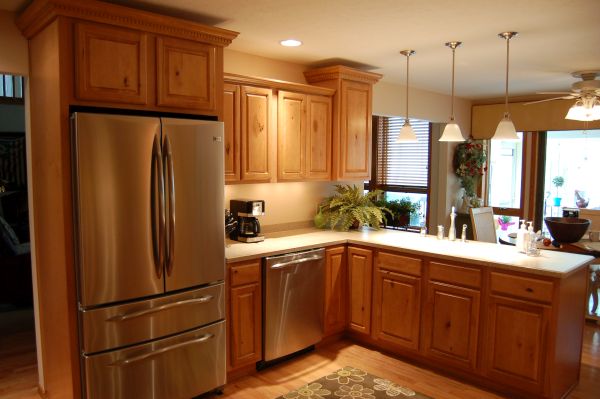 Accessories are also an important part and here are some ways on saving on the accessories cost
For decorating the wall, you can make use of old copper,glass and brass plates which are in good condition. You may need some amount of polishing, but that will be cheaper than buying expensive artefacts.
You can also hang baskets which can be used for stacking fresh fruits and veggies or can put up a chalkboard.
Give a lovely look to your existing lighting fixtures by using innovation. You can convert an old candle stand into a hanging chandelier.
Don't go in for expensive tablecloths and mats. Make them at home. Use your embroidery and painting skills for the purpose.
Make the old stools look like new by covering up the tops with colourful paper bags
If you have old glass windows lying around, use them as shelves where you can display bowls andplates.
Don't let your dream for a beautiful and trendy kitchen be unfulfilled due to budget constraints. You can work out some innovative ways and bring about something on your own.