One of the busiest places in the house is the kitchen. Akitchen has to be well equipped and well stocked if you want that your work gets done fast in a smart way. Most of us have the normal gadgets like grinders and blenders in our kitchen. But many times we wish for something more which will make our lives easier. Here are few such smart gadgets for the smart woman.
Peres: Smart way to protect you from food poisoning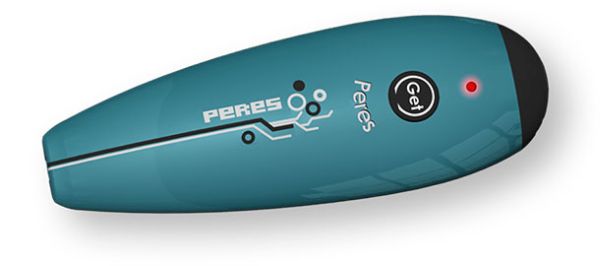 One of the prime reasons for food poisoning is stale food. Peres is an electronic device which helps you to determine the freshness of foods especially meat,pork,fish etc. This e-nose helps you detect spoilage of foods due to compounds which are odourless. You can also check the expiry dates of foods. This is surely one of the best gadgets which can help avoid food related illness.
Anova Precision cooker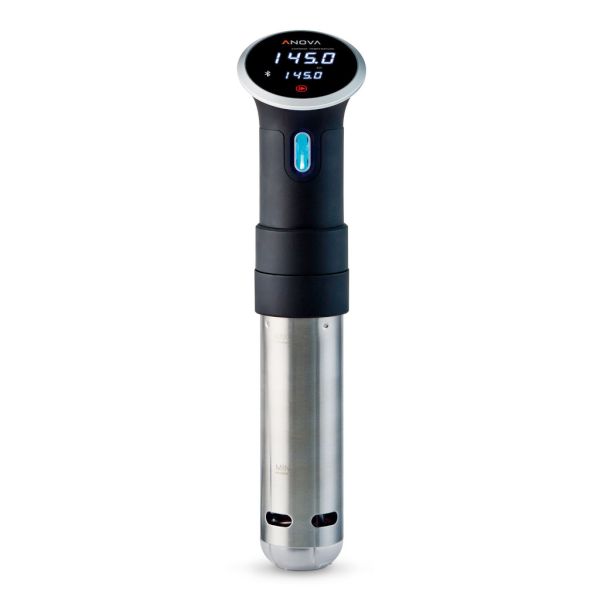 The Wi-Fi edition of this cooker is low priced and very easy to operate and can be used for containers of any size. The cooker can be used for several complex cooking techniques. The provision of WiFi helps you control the cooker from a remote location.
The attachment mechanism gives flexibility to the cooking vessels. There is an adjustable mount which helps you to look at the dial from a different position.
Perfect Drink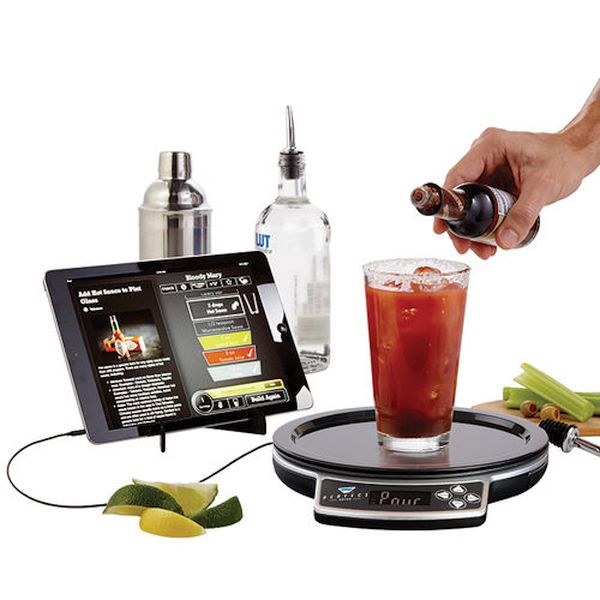 If you need a smart gadget which will churn out different drink recipes, Perfect Drink is what you need. Just let this smarty know the liquor you have and it will create some of the best recipes for you. There is no measuring involved. Just pour the liquid till you hear "ding"sound. The timer will let you know about the time for which the drink needs to be stirred or chill.
HAPIfork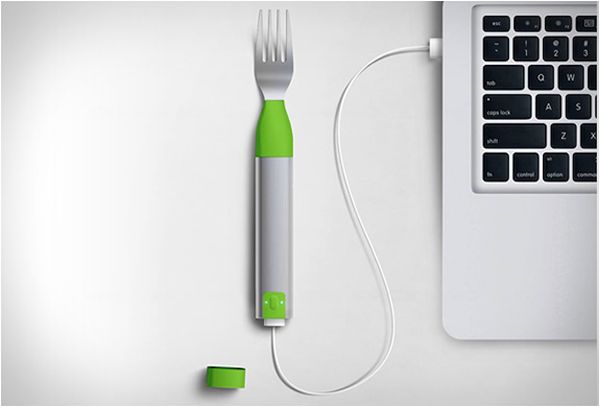 Did you know that eating fast can actually lead to weight gain? It will result in you adding up on calories and you will keep adding those extra pounds. You can now keep a watch on your eating habits by using the e-fork called HAPIfork. This fork will measure the time that you took to eat your meal,a number of fork serving per minute and the intervals between two fork servings. The data is then used to track your eating behaviour.
Rotimatic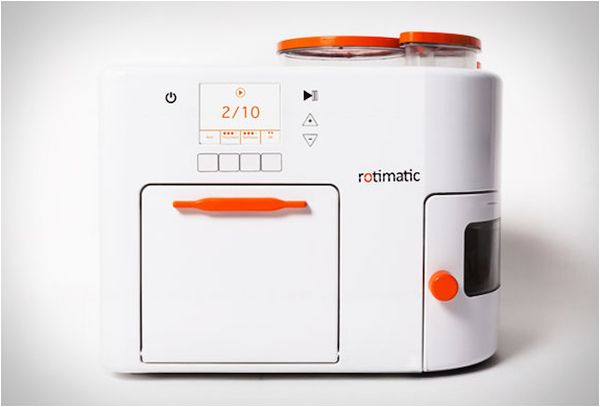 One of the most cumbersome chores in Indian kitchens is to make rotis. But with Rotimatic your task just got easier. You just need to load the machine and get soft and hot rotis whenever you want. This gadget works well with all the wheat flour brands. So give your family fresh and hot rotis which have all the required nutrients.
Scanomat Topbrewer
A hot cup of coffee in office is one of the best things. If the coffee machine is compact and yet makes an excellent cup of coffee even better. You can now get your coffee from a tap and also make the coffee point your meeting point. ScanomatTopbrewers have some of the best designs and give you the great experience of getting your coffee from a tap.
SpreadThat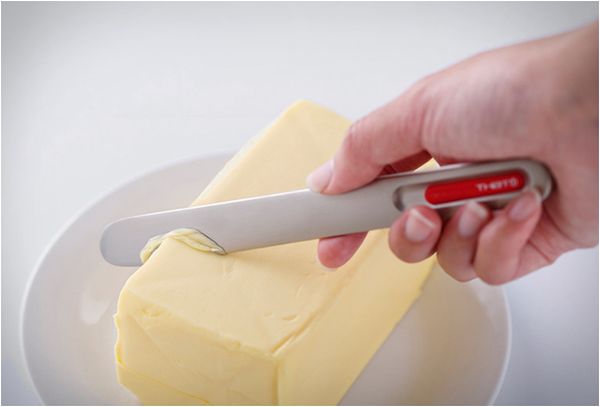 Now here is a smart butterknife which warms up your butter and spreads without using gas,electricity or hot water. The warmth of your palms is all that the knife uses to melt butter and spreads. Have a tastier and yummier toast or bread with sufficient butter with the help of SpreadThat.
Tovala smart oven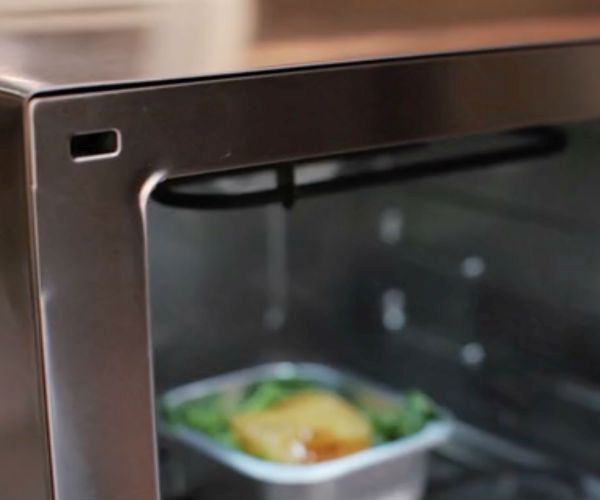 Tovala combines dry and wet heat. Hence, this smart oven can replace both your toaster and your microwave. This oven blends traditional cooking methods with modern. You can now steam,bake,broil and do just about everything with this oven which has temperature control and rapid switching between cooking methods.
These amazing gadgets will truly make your kitchen not just trendy to look at but they will also make your life easy. They are some of the best innovative products.