Dinnerware sets the tone of a meal, casual or formal. When you are entertaining guests, formal dinnerware can make your culinary efforts look more appetizing and beautiful.
For informal get togethers, you can use bright and colourful plates, bowls and glasses. Dinnerware for regular use at home should not only be durable but it should also look good, so that you feel good when you use it. Your dinnerware is your personal style statement, and if you are a restaurant owner, it indicates the kind of food you are serving. There are many factors to keep in mind while choosing a dinnerware set, from cost, material and purpose to your aesthetic sensibility. Here are some dinnerware set buying guidelines and tips:
Cost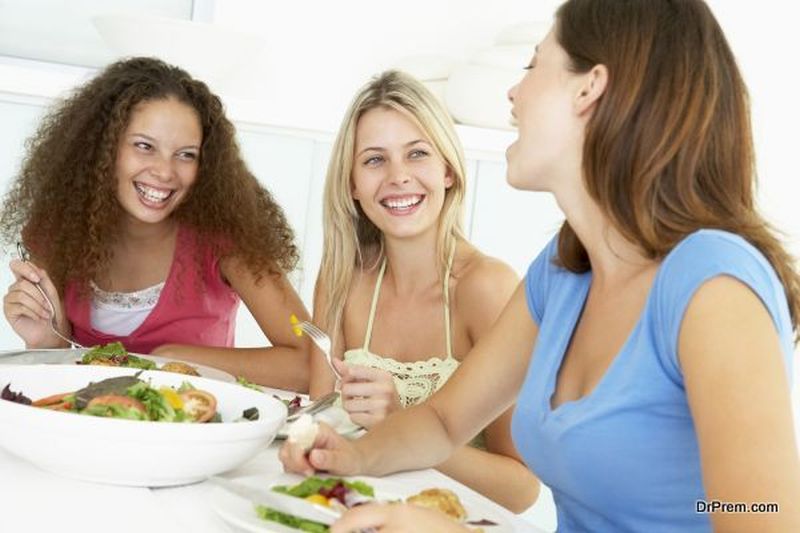 The cost of dinnerware is as varied as the range of designs you will find in shops or online. You can do a little research about the prices before you buy. Casual dinnerware would cost much less than formal, but in both cases, buying a high quality set turns out to be more cost effective than a cheap one which you might have to replace soon.
Material
Porcelain, melamine, china, stoneware, glass are the most common options for dinnerware. If you are wondering how to choose a dinnerware set, think of the reason why you are buying it. If you are buying it for formal use, then buy glassware or china or stoneware, which is usually used for formal use. But, if you are buying it for regular use (which you can also use for informal parties), buy a melamine dinnerset, which is safe and light enough to be used by children. 
Style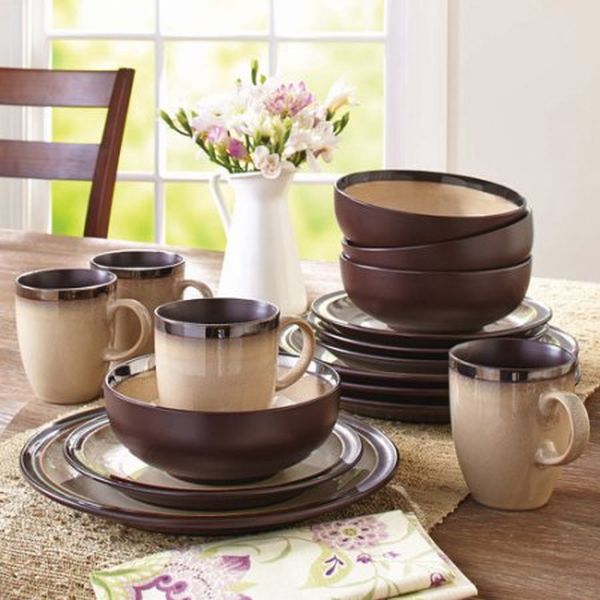 White round glass or china plates will never go out of style. They are timeless and elegant. You should choose a style which complements the aesthetic of your home or restaurant. Quirky and fun pieces would look out of place in an extremely formal setting and vice versa, especially for restaurants. Rectangular, square and round boards are functional and stylish, so consider buying one or two of those. You can buy beautiful slate pieces (or any other material), as extras to complement your dinnerset, and to serve food in style.
Quantity
One of the important factors to keep in mind while choosing a dinnerware set is how many people you would be entertaining, at a time. 8-12 pieces are usually enough, but you could use less or more depending on your household. You could buy even buy 6 pieces dinner set, and buy a few extra pieces later, if required. Or go for 'open stock' i.e. you can mix and match and create your own set, so that you are able to buy matching pieces easily later.
Durability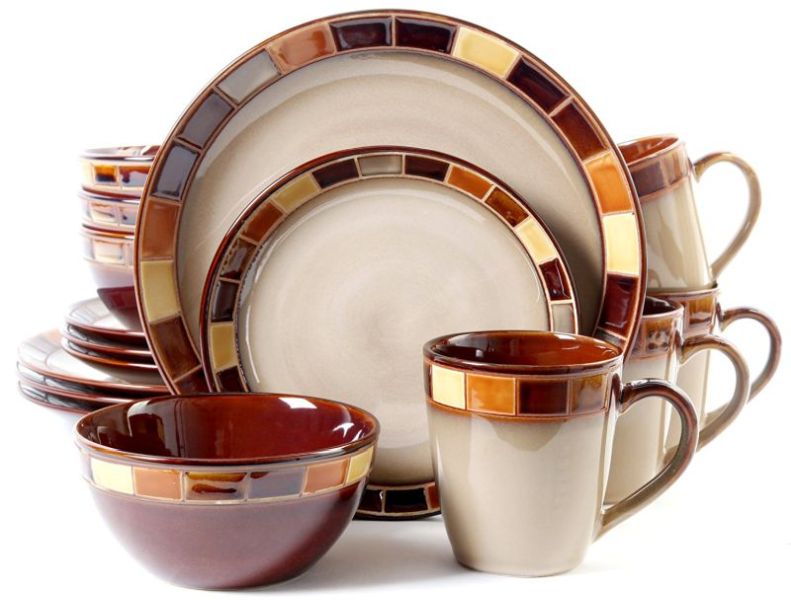 Buy commercial plates for restaurant use. They are durable and will not get scratched when stacked. You will know how to choose a dinnerware set for your home or restaurant when you consider durability as one of the factors.
Replaceability
If you do not want to have mismatched patterns and shapes, then it's a good idea to buy simple and replaceable dinner-sets. Things bought in clearance sales may be hard to replace as the line might be discontinued. You can build a stylish dinnerware collection by adding complementary pieces in similar colors and patterns over the years.
These dinnerware set buying guidelines and tips may help you to pick out the right one for your home or restaurant, which would last long, look beautiful and make dining a memorable experience for you and your guests.