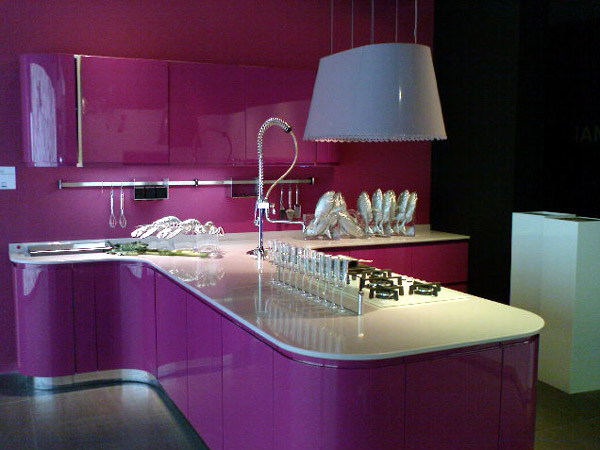 The kitchen is a very integral part of the home. Though it is just 'another chamber of the home' architecturally, functionally and emotionally, it is much more than that. Food comes as one of the basis necessities of human existence and the kitchen is the place where this very important necessity if made. It needs to be clean, hygienic and also pleasant to see and stay in.
Redoing a kitchen or designing it to be aesthetically elegant and functionally fantastic at the same time may turn out to be a very costly affair. In fact, it has been estimated that almost 20-25 percent of the home construction budget often goes into the kitchen. While this may seem as disheartening news for wannabe homemakers and those wanting to redesign the kitchen, it is very good news if viewed in a different perspective. Any saving done here will end up saving a lot of dollars and that is the good news! Here are some tips that you should read before you embark on this effort.
Step 1
Planning is the most important step whether you are constructing or redesigning your kitchen. Plan your budget first. Then plan your necessities. Placing the necessities in order of priorities would be next and planning what works are to be executed follows suit. This is very important when you are sub-contracting the works to a third party. They will simply work without thinking of the costs and so a lot depends on you. Make proper plans as to what work has to be done when and what could be added on later. Plan your construction schedule precisely.
Step 2
Nothing is more economical than making do with things that you already possess. Take stock of all the items you have and see to what extent you can salvage them. You can do this with activities as simple as re-painting or having a refinish done. This will save a lot of money that you would spend to purchase new items.
Step 3
Think about what part of the raw-materials procurement and construction work you can do yourself. Take help and advise from the experienced friends, well wishers and professionals. This also means that you should maintain good relations with all these people. The voluntary help they render is invaluable.
Step 4
Instead of using pure natural wood furniture, use veneer-coated or laminated wood. This will work out real cheap and the price may get slashed by almost up to 50 percent. This is because the materials are cheaper and the labor involved is also less.
Step 5
Search and research a lot. There are hundreds of options available for almost every object that you wish to purchase. Do not be in a hurry to make a buy. Check out all the brands and stores possible for it is not everyday that you construct a kitchen! If you are making a large purchase, then find out which place gives the best discounts and bargain for one too.
Step 6
When it comes to decorating the kitchen, try to make use of accents that are available in flea markets. Remember that if you want to make large savings on cost, then you have to make expenditures in energy and efforts!