Everyone wants have perfect kitchen and its accessories. Everyone wants to have stylish, contemporary and chic kitchen where one a can work easily and with comfort.
The ten most beautiful and gorgeous kitchen designs that will inspire one to take up cooking are-
Single line kitchen- this is perfect for narrow rooms. This takes little less space but with hanging cabinets, all the necessary amenities and requirements fit easily. This allows less travelling for taking things such as vegetables, fruits and other things. This helps in creating mood for cooking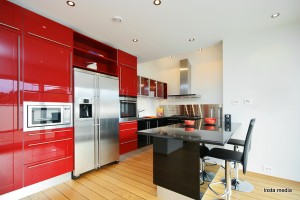 Industrial look kitchens- these are perfect for restaurants and office. This kitchen is made with the thought of work place. It has large space so that it does not cause hindrance. The cabinets are available where everything is kept. The height and distance is calculated so that the professional or cooks do not have to walk continuously. The floor and cabinets are water and acid resistant.
L shaped kitchen- this is a very famous kitchen design. This design provides easy traffic. It is perfect for family kitchen and even for entertaining visitors and guests. There is separate place for sink, stove and fridge.
Double L shaped kitchen- this kitchen is really big and is perfect for joint family. It is very spacious. There is two-door entry and thus helps in passing traffic. Cabinets can be arranged accordingly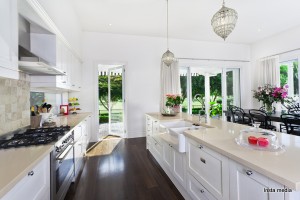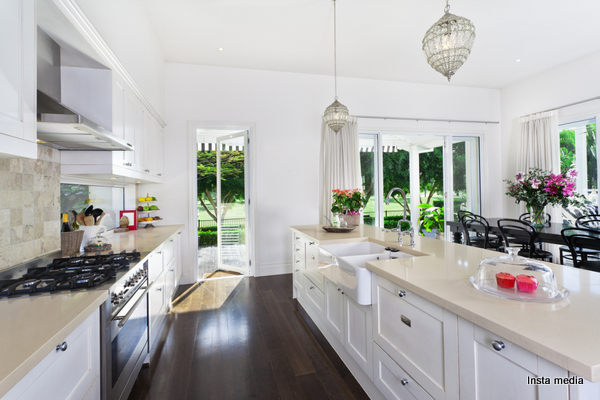 Gallery kitchen- this kitchen design is perfect for apartments and modern homes. The cabinets and appliances are placed on the opposite walls. It is spacious and colors chosen are bright and thus ease up the mood while cooking.
G shaped kitchen- G shaped kitchen is perfect for big houses and in restaurants where there are a number of chefs and cooks. The cabinets and appliances are arranged properly so that one can work easily.
U shaped kitchen- this kitchen has three walls side. Henceforth the place for hanging cabinets are very good. This will leave out the place in the ground to keep other thongs and appliances such as microwave, fridge and gas stove.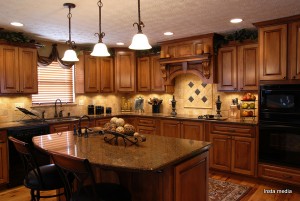 Island kitchen- this is also a very good design and layout for kitchen. This setting helps cook for entertaining guests and visitors. This kitchen has all the amenities. The flooring of the kitchen is usually made out of natural wood.
Rectangular kitchen- this kitchen aids in working as it is open from two sides. The passage is easy and comfortable.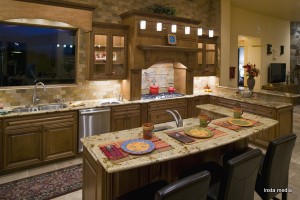 Traditional kitchen- this is also a hot kitchen design where the look of the kitchen is kept traditional but the amenities and cabinets are given modern look
These designs are perfect for creating perfect mood for cooking and never leaving kitchen.