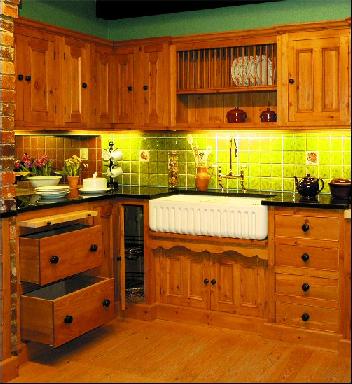 All the kitchen designs discussed here are unique in their own terms. Let's get started straightway.
The look of a contemporary kitchen is what Bascomb & Drew flaunts in the designs. They see to it that the designs complement the daily activities of the kitchen and works as a perfect entertainment area. You will get the feel of a somewhat formal classic kitchen and an altogether urban get up. The interiors are customized in such a way so as to provide the maximum satisfaction to the clients. The finishing touch may be done in any of these colors, say, beech, oak, cherry, ash, maple etc.
A combination of convenience, comfort and ergonomically perfect equipment is what
Those who are more into the contemporary side of life would just love to have this wild pear laminate design. With stainless steel and textured glass, the kitchen vibrates a modern feel. It is the individual's lifestyle that is being reflected here.
If you don't think of your kitchen just as a working place, Real Cherrywood design is the best choice. It houses a robust cooking island that is spacious enough to have a football team inside.
"Heritage Style" is an elegant creation designed to provide the homemaker with creative energies as well as comfort. Carved of solid kiln pine, they have an authentic antique finish.
These are surely some of the best designs that are gonna be there in the future days too. Choose any one of them and redo your kitchen that speaks all about elegance, luxury, comfort, style, and space and above all the creativity.
Read more:Parkes Interiors