No matter if you have bought your crockeries or you have received them as a gift on any special occasion, and if you find any of your items get damaged during your entire relocation, you will have no change instead of feeling sorry due to not packing your crockeries properly before relocating them.
No doubt, shifting at a new residence is a hectic time, as you will have to arrange all the necessary packing materials such as sturdy packing boxes, adhesive tape, markers to tag all your packed containers, etc. But, one of the most problematic tasks is packing and moving your fragile cutleries because it needs a proper plan to pack them efficiently without breaking them.
Packing and shifting delicate crockeries needs extra attention and time; that's why it's good to start packing your fragile kitchen items at least one month before the actual shifting day. So, that you can have adequate time and continue with a stress-free mind to pack and prepare them for relocation without damaging your precious crockeries at any point. We have seen several cases where people do not pay the required attention while packing their breakable pottery; they end up receiving damaged items.
That's why we have made in-depth verification and found these below-tips, which will help you on how you can easily and quickly pack your delicate cutlery without damaging them during the entire relocation process with help of AssureShift.
Decide which crockeries you will need at your new home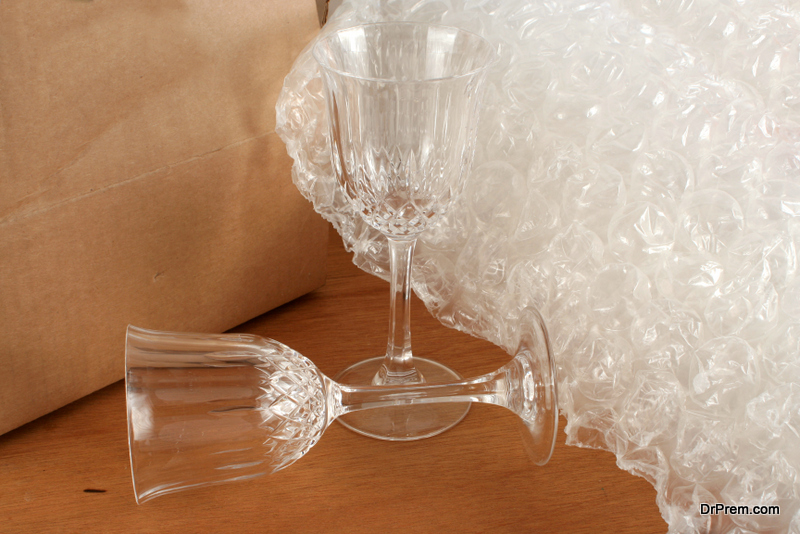 Before you start packing job your fragile kitchen items, you must have a clear idea about which are the essential items you need to shift. Then create a proper inventory list of crockeries you have finalized to shift in your home. This list will help you to have the appropriate packing supplies to pack and move your favorite items with complete safety.
Arrange all the required Packing supplies at first
It's always good to look for old boxes and packing materials free of cost from your close friends, neighbors, local shops, etc. instead of buying them. Proper packing of your items is a key to get all your crockeries without a single scratch.
That's why you arrange suitable and essential packing materials like- old paper, bubble wrap, robust cardboard boxes, towels, anti-static packing peanuts, packing tape, etc. to afford 100% protection guarantee of your valuables.
Seal and label all your packed containers wisely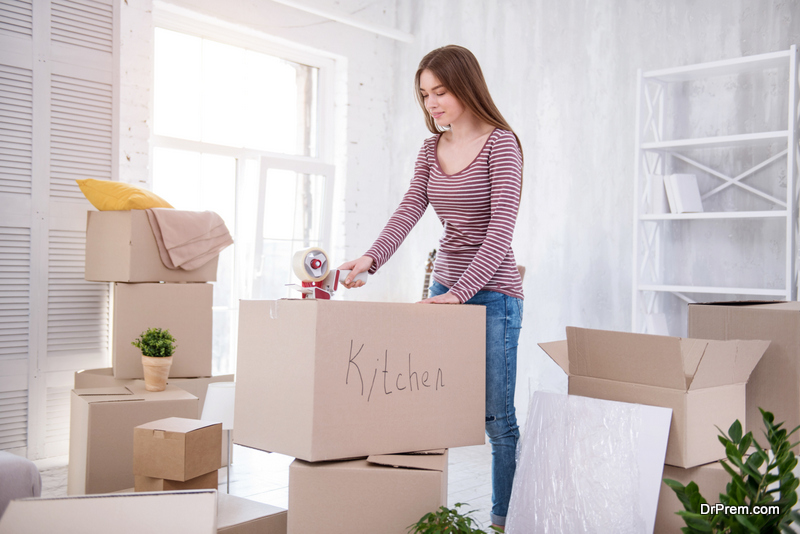 It's always necessary to make sure that there must be at least 3 inches of filling material placed on the top of your items before closing the box. Then seal the box securely with the help of durable packing tape, so that they will stay unmoved and unspoiled inside the box.
Never pack heavy containers
Don't make your dish containers too hefty, as you will be on high risk due to box bottom breakdown, because of too many weighty items.
Packing supplies that you will need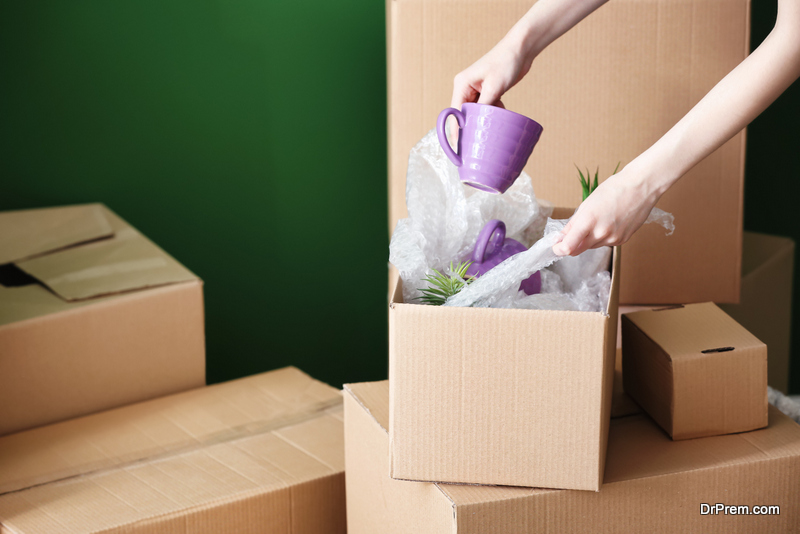 Medium-sized boxes
Sheets of plain newsprint
Bubble wrap
Shredded papers
Packing tape
Marker to label the cartons.
How to pack crockeries safely
It's good to wrap all the delicate crockery items separately by filling old newspaper paper, or you can also pack them quickly in an old towel, socks, etc.
Select dishes, take numerous sheets of packing paper, and gently stuff the interior of your ceramics, keep filling the empty space until there is no space left.
Don't press on the sides of the containers or push the paper in too rigidly. Pushing outward from the inside can easily break a thin glass wall.
Place heftier items on the bottom and lighter items on top, to avoid damage.
Place the creased paper inside the vacant pieces to block the empty space.
When your box is packed, shake it slightly to verify any movement of the items inside, which can damage them during transit
Always remember to place the large items on the bottommost of the container, and the lighter pieces on top, so that they may remain undamaged.
We understand packing and relocating your delicate ceramics is one of the most confused and time-taking tasks, where you will have to take care of multiple challenging jobs. Otherwise, your expensive possessions can be damaged, and you will not have control over that at the last moment.
That's why you can do proper research and hire a Movers and Packers in Noida who can take complete responsibility for your upcoming relocation. They will provide protective packing of all your crockeries using appropriate packing material; and, you can release the strain of handling such delicate things.
We hope the above-discussed procedures will help you get proper information about how you can easily pack and move your fragile crockeries safely so that you can reuse them after shifting in your abode.
Article Submitted By Community Writer