Kitchen gadgets come in all sorts of shapes and sizes and some are just plain downright weird. Some of the gadgets in this weird kitchen gadgets list are funny, but when you look at their function, you realize that they are unbelievably useful. Check out these kitchen gadgets that are unheard of, but useful at the same time.
19 ridiculously weird kitchen gadgets that are useful too 
Corn peelers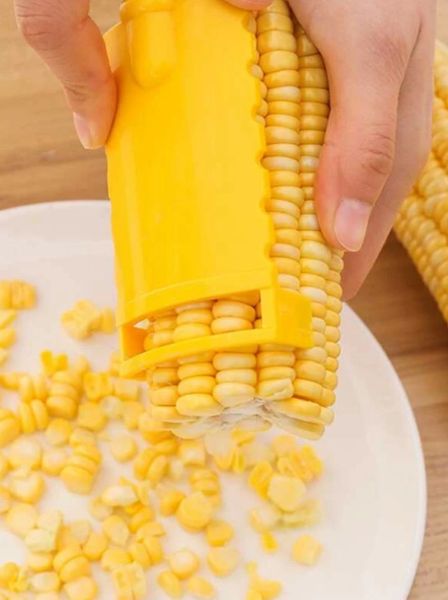 You have been peeling corn the old fashioned way – with a knife. This corn peeler just slides over the corn and removes the kernels seamlessly. It can be particularly useful when you have children as you don't have to deal with the messy cobs.
Snug spoon rest
It's one of the unusual kitchen tools which are actually useful. If you cook or have cooked anytime in your life, you must have definitely burnt your hand with the hot ladle or other utensil which you left in the pot or pan on the stove. The Snugs are handy little kitchen clips which you can attach to any pot or pan's side to hold your stirrer. You don't have to scrub spoon rests and ever fear that you would drop a hot utensil from the stove. It's one of the unusual kitchen tools that people who cook would like to have in their kitchen.
Alligator food grater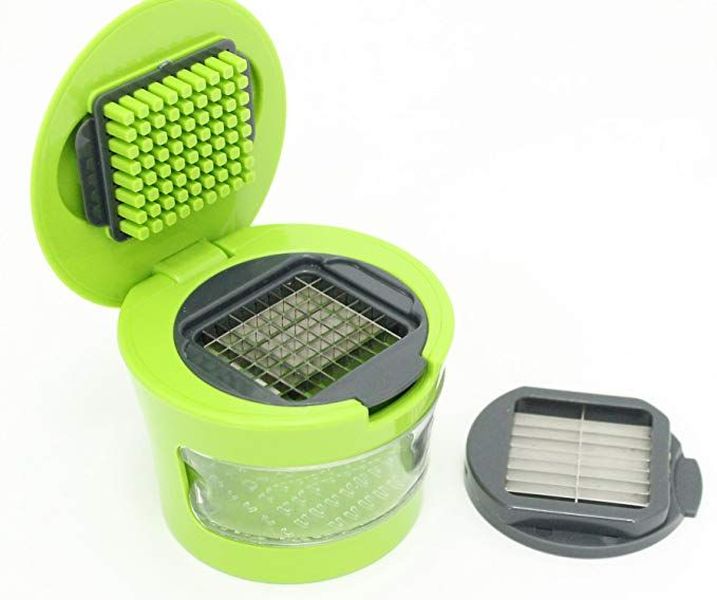 It's a food grater with a difference. It is quite unique as it has half of an alligator's head which folds down and hides the grater when not in use. It looks exactly like a gator's head, belying the fact that behind the scary exterior hides a much used kitchen tool.
Pancake pen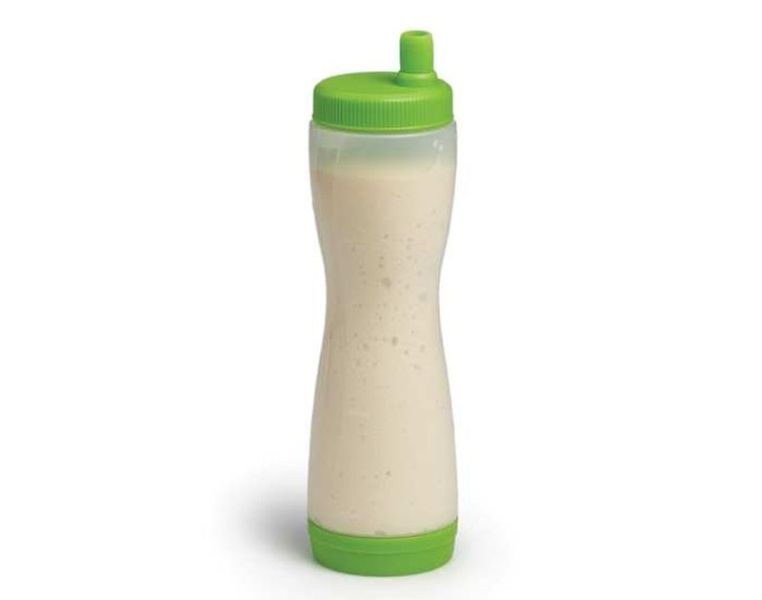 A great kitchen tool which parents of small children would appreciate, though it may be a little weird for others. It's easier to get children to eat their pancakes if they see them in the shape of letters, shapes and smileys. Doing that without the pen takes the skill of a pancake artist. But this is one of the unusual kitchen tools which is fun and handy.
Slicer Hot Dog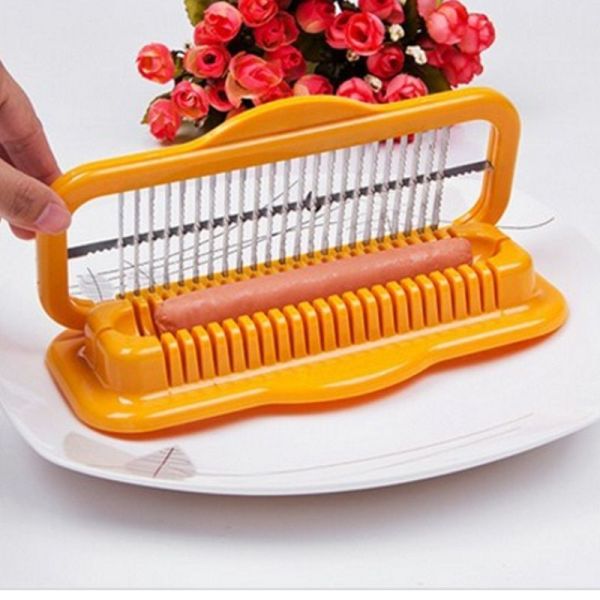 Another implement for households with children is the slicer for hot dogs which looks like a little dachshund, along with condiment bowl. The slicer does not have blades making it safe for kids who want to slice their own hot dogs.
Sushi Bazooka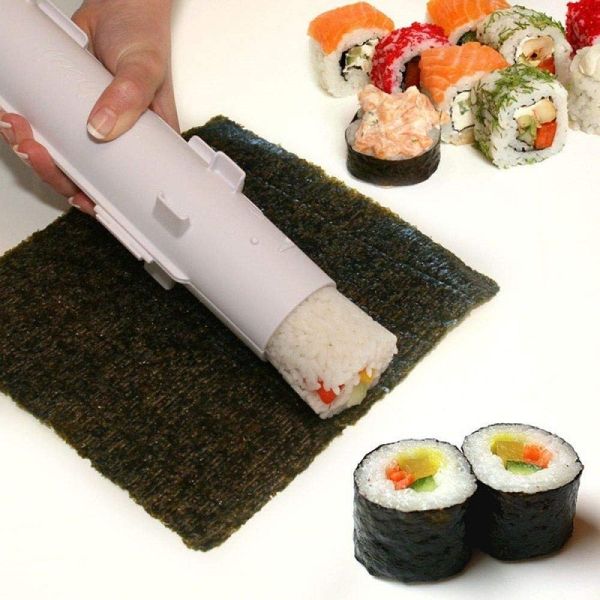 This is one of the strange kitchen gadgets on Amazon that all culinary artists would love to have in their kitchen. Your sushi rolls might be tasty, but it's really challenging to shape them into the tight rolls. Sushi Bazooka is the perfect tool to produce the Food channel quality sushi rolls. Be ready for the 'oohs' and 'aahs' from your guests.
Microwave bacon holder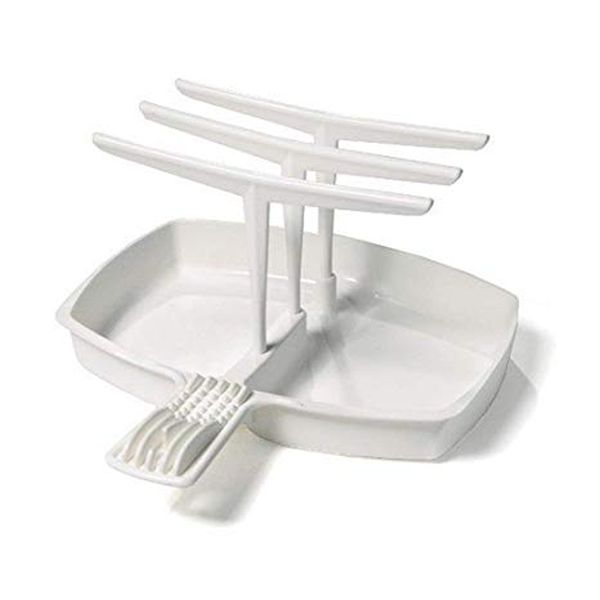 Frying bacon on the pan takes a lot of oil and patience. With this ingenious creation, you can cook quite a few bacon strips in your microwave, without adding on the fat of grease used to fry it. For bacon lovers, this is one of the surprising kitchen tools which would make eating those guilty pleasures a little more guilt free.
Strawberry stem extractor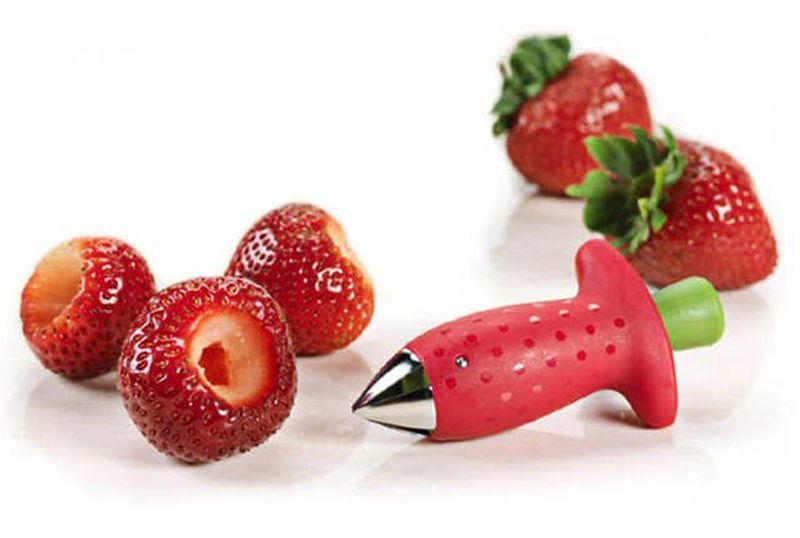 One of the strange kitchen gadgets on Amazon is this out of the box solution for extracting the stems of strawberries who hate to pull them out with their hands. The gadget has an extendable claw which is pushed into the strawberries. If you have some extra cash lying around, you might spend it on this weird gadget which is strangely useful.
Bear Claws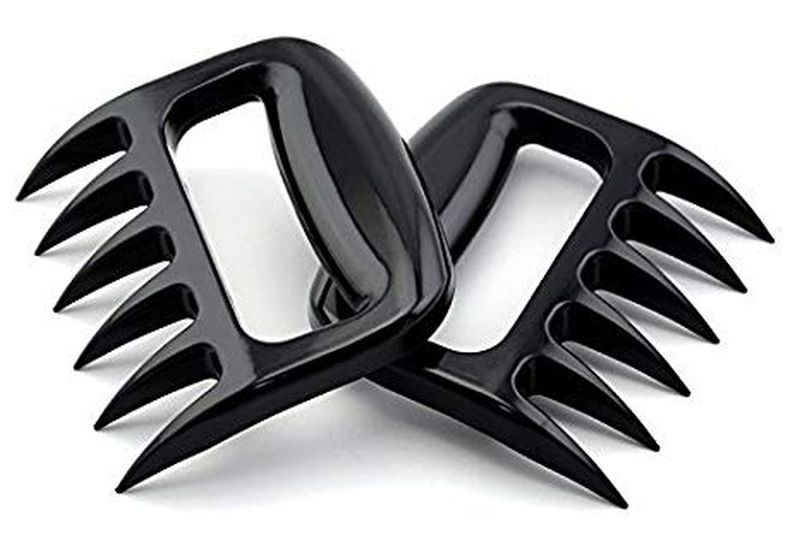 This amazing tool was named the 'Best BBQ Tool', by the US National BBQ Association. These claws imitate the claws of a bear, and shred meats like beef, chicken and pork. As to cleaning them, toss them with dishes and so on in the dishwasher.
Adjustable rolling pin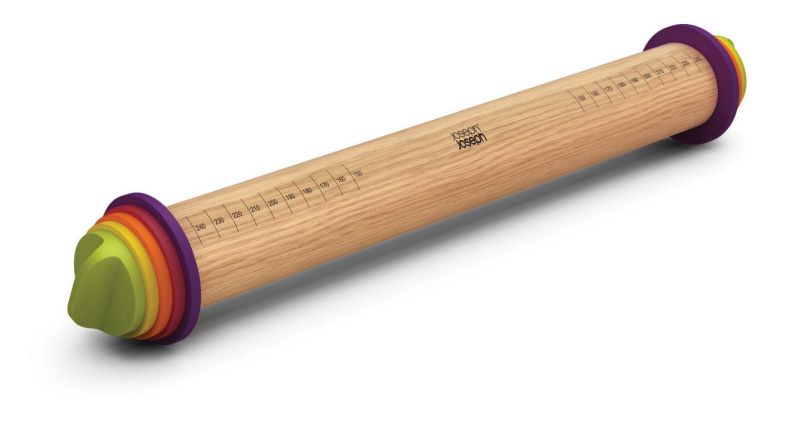 A well-known secret of baking perfection is to get the measurements exact. To help you do this is the adjustable rolling pin, which marks down the sides the side of the pin so that you get the perfect width or the perfect straight line for you puff pastries and other baking projects.
Burger patty presser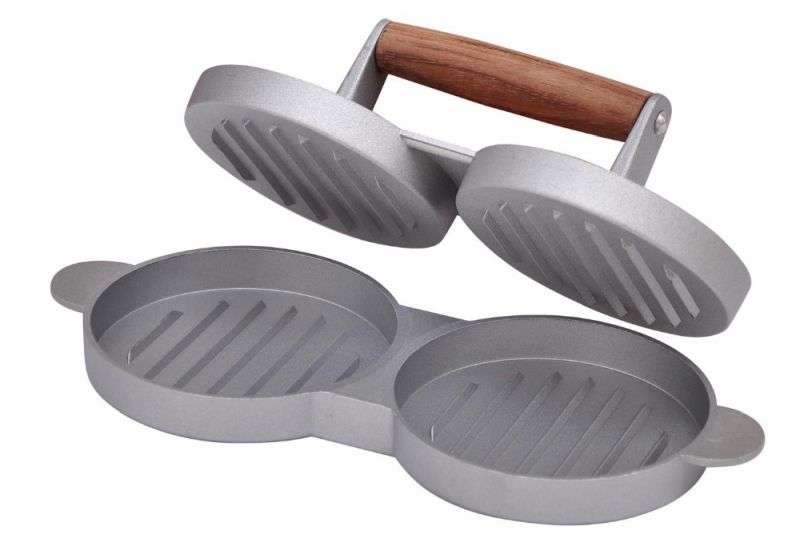 Make the tastiest, professional looking stuffed burgers at home with this burger presser. You no longer have to struggle to get the patty right – just place it into the presser and you're done. Another example of a handy kitchen tool that everyone needs but no one really thinks it's out there!
Avocado slicer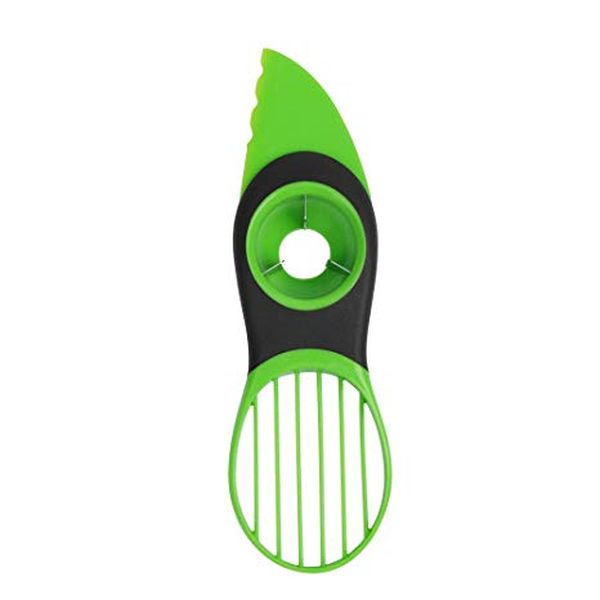 Avocado is a superfood that everyone's into these days. Most people just go out and have their avocado toast out in a café which is quite expensive. On the other hand, many have had their hands injured as it is tough to pit and slice avocados. This slicer however is a unique kitchen appliance which will slice and pit avocados without the danger of injuring hands and fingers. Make the avocado toast you love right at home, and save some money while eating healthy.
Kitchen shears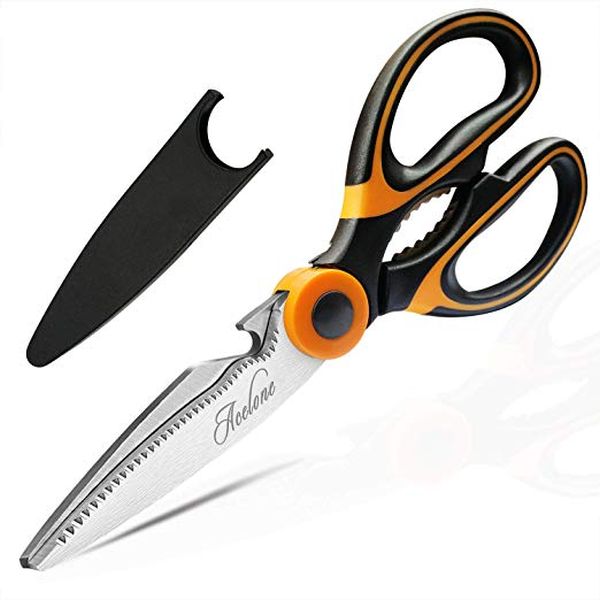 There are kitchen shears which are multipurpose and can have up to 5 blades. They actually reduce the prep time with herbs and green veggies to as fraction of what it normally does. Chopping these might have stopped you from eating herbs more frequently, but with these shears, you would find yourself eating more of them happily and with less work.
Juice Sprayer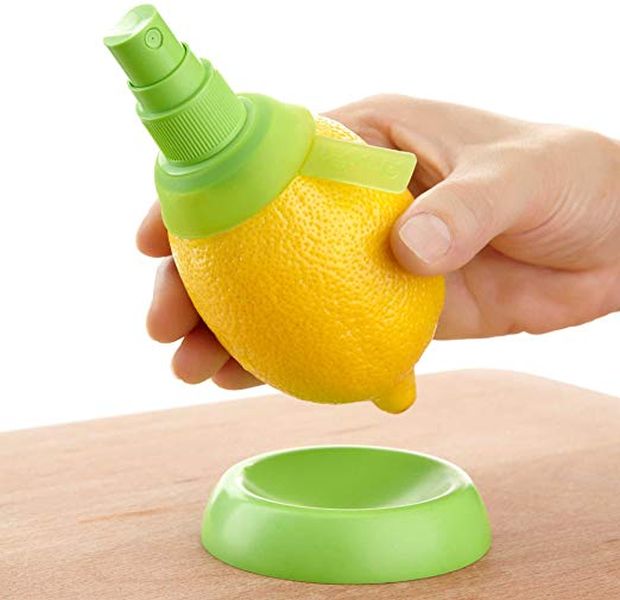 All you have to do is insert the juice sprayer into the citrus fruit of your choice, press the pump head and you have the perfectly pleasant spray of lime juice, lemon juice, orange juice and more. It's great for the lovely finishing touch for the seafoods or salads as well as on guacamole and avocado halves to keep them fresh for s long time.
Prawn peeler deveiner device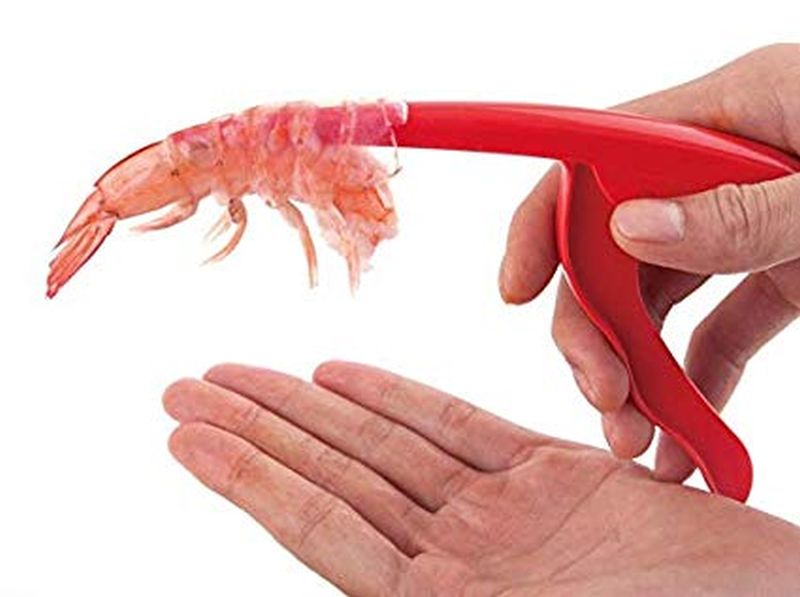 This is certainly a unique kitchen appliance that you won't believe existed! And it's so cheap it well worth every cent. Your guests will love peeling their prawns and shrimps with this handy little gadget that is fun and useful.
Egg scrambler
It's a weird device for sure – you can scramble eggs even without removing them from their shells. Then just peel the shell and voila' – you can enjoy the unique experience of eating scrambled eggs without doing anything at all!
Heating knife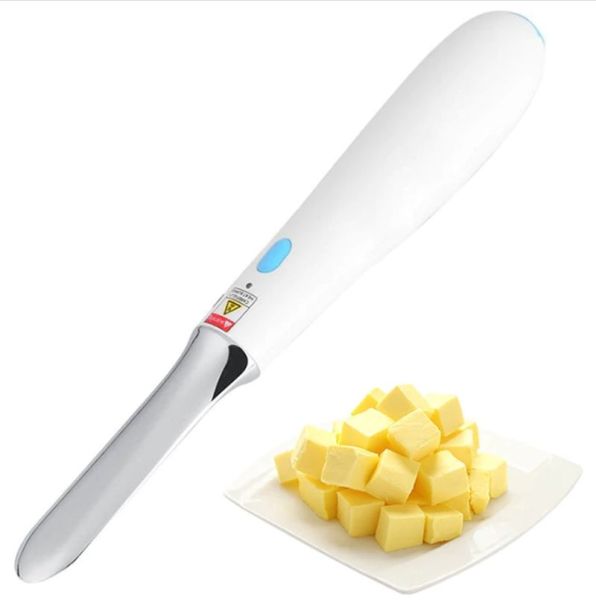 Amazon and other online sites are full of kitchen tools that are so useful that you wonder why you never had it in your kitchen. Such as the heating spoon, which will let you spread delicious warm butter on your muffins and bread. No need to struggle with frozen butter or peanut butter or cream cheese to have a delectable mini-feast.
Finger guard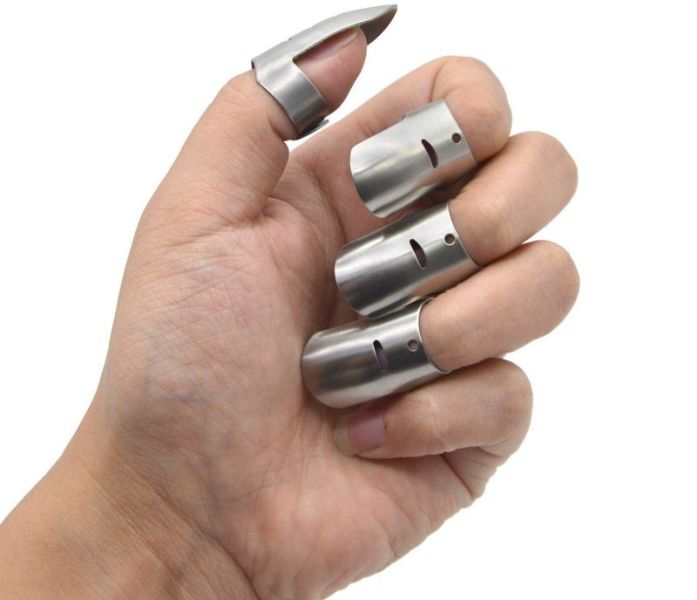 A nifty little tool for those whose knife skills have much to ask for, and always fear about getting their fingers chopped off. If you're one of them, then you should get these finger guards which slide smoothly onto your finger, just like any ring. The size is adjustable so will fit you, regardless of the finger size.
Bot grill cleaners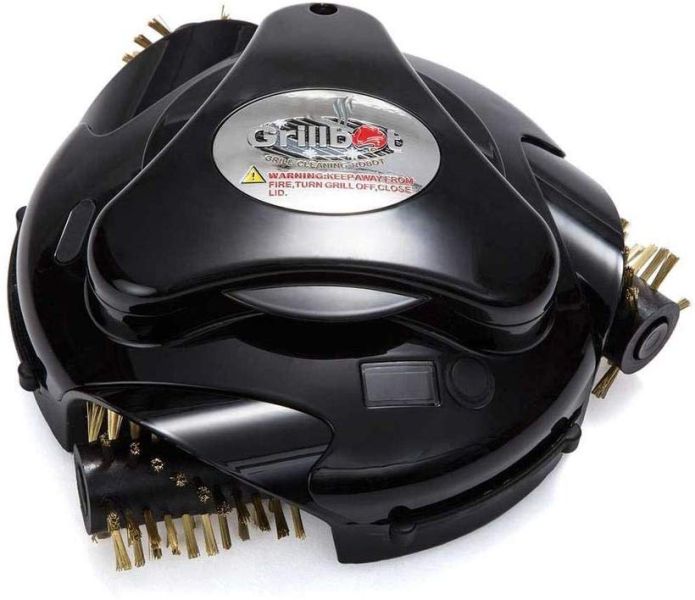 The whole point of advanced tech is to give you some free time and some 'me' time. Like the incredible bot cleaners which cleans the grease and grime from your grill. You just have to relax while the bot does all the work!