Appropriate lighting in the kitchen is important and a pendant light is widely used to illuminate the kitchen island. A pendant light is used in the kitchen for both beauty and utility. The pendant light illuminates a specific area on the island and also enhances the aesthetic appeal of the ambience. A massive variety of pendant lights is available in different shapes, styles, materials and colors.
Choosing the right design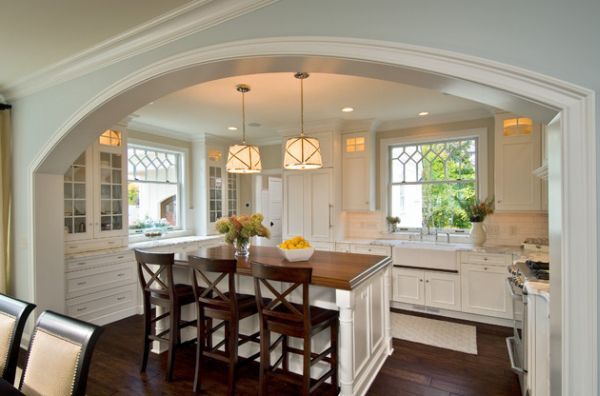 The kitchen island is a place where multiple tasks are performed, food material is prepared for cooking, guests are entertained and gadgets too are placed on the island. Firstly, the pendant design should go with the design of the entire kitchen. Then consider the material of the light as it should match the décor as well.
Another thing to consider is the way you are going to use your island. The design and size of the pendant will be in accordance with the usage of the kitchen island. Will you be cooking on it or using it to entertain guests? Even a group of pendant lights can be clubbed over the island. One thing to keep in mind is to use three lights instead of two, as an odd number of lights will appeal more than the even number of pendants.
Choosing the correct size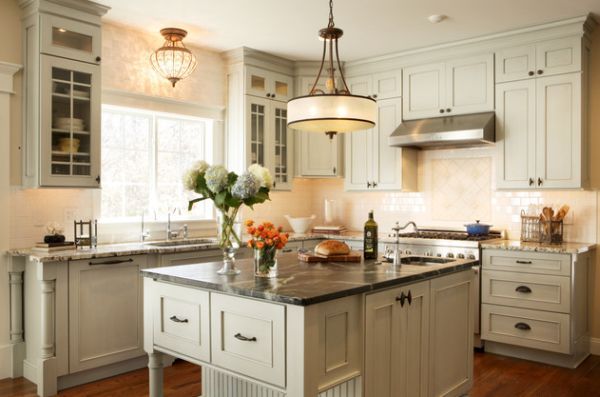 The functionality of your kitchen island will decide the size and scale of the pendant light over it. Of course, the biggest the light would be the more illumination it will produce. So, if you are going to use the island more for cooking than a brighter light is required. For the entertainment of guests, a dim effect light may be suitable. An interesting method to determine the size of the pendant is to add up the dimensions of the room and convert them into inches. Like if the kitchen is 15' by 20', total is 35', so the pendant light size should be 35 inches.
Height of the pendant light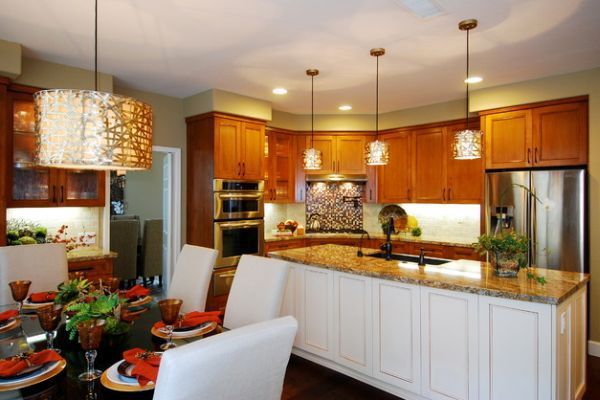 You can determine the height of the pedant light over the island by two factors. It should be either 60" or 66" from the floor or 30" above the island countertop. The view across the kitchen should not be barred by the hanging light. You can also install a dimmer with the light to change it according to your mood or requirement of the event.
Install a pendant light to glorify your kitchen and enhance the beauty of the island.