A stunning kitchen is what you need to show off to your friends and guests. Kitchen has become the most social area of your home. People spend a lot of money and time on their kitchen these days. There is a wide range of things that you can incorporate in your kitchen to make it awesome.
The Color concept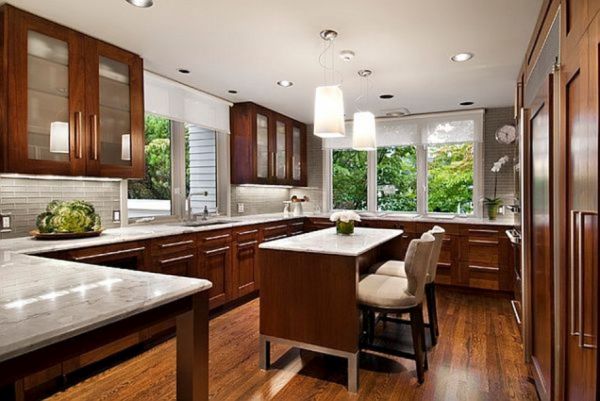 Now it depends upon you and your designer to select the color concept of your kitchen from a massive variety. Yellow cabinets and white appliances would brighten the entire space. Light blue cabinets with stainless steel appliances and maple countertops are another possibility. You can also color the walls and the cabinets in the same color, especially the dark ones to get a good feeling of your kitchen. A colorful blend will display the vibrancy, white cabinets, a bright colored enamel stove, colorful rug on wooden flooring and some articles from an antique shop.
Styling the Cabinets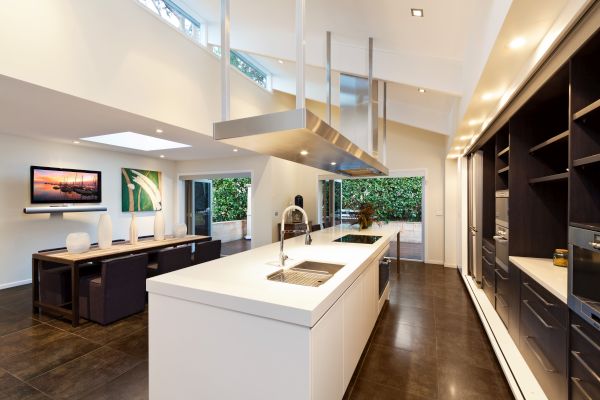 We have already talked about coloring the cabinets with different colors and making a contrast with the appliances. Shaker style cabinets are one thing that you could install in your kitchen to enhance its appeal. It is like the retro and the contemporary coming together. The shaker cabinets are sturdy and have a long life. Different types of glasses can be used in the cabinets to have a trendy look. From colored glass to visible glass or transparent glass will give style to your kitchen.
Countertops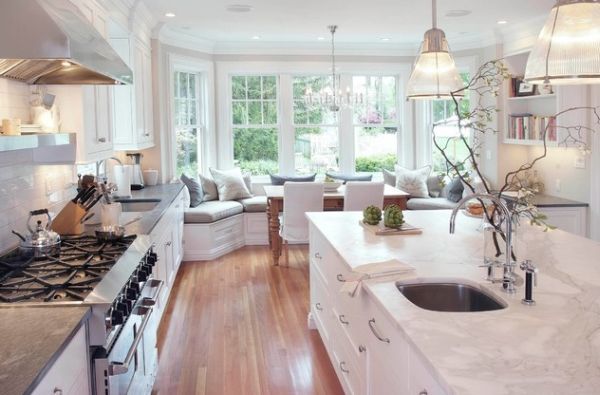 Granite being the most common but sturdy and graceful choice for the countertop is adopted by many. Soapstone is non-porous and virtually chemical proof and gives a rustic look. For the more modern choice acrylic countertops are used, these have in built acrylic sinks too. Stainless steel will withstand the test of time and match with all types of décor. Some people prefer marble, a variety of shades and colors are available to choose for your countertop.
Flooring
Hardwood floors will perfectly blend with hardwood countertops. Different plank sizes, colors and shades are available. To give your kitchen a very different appeal you could get subway tiles laid on the floor. Not only are these classic, retro styled but very strong too. A granite countertop or a marble countertop will match perfectly with the subway tiles.
An appealing kitchen is what you would desire, to impress your friends and guests. After all a kitchen is the new social hub of your house.