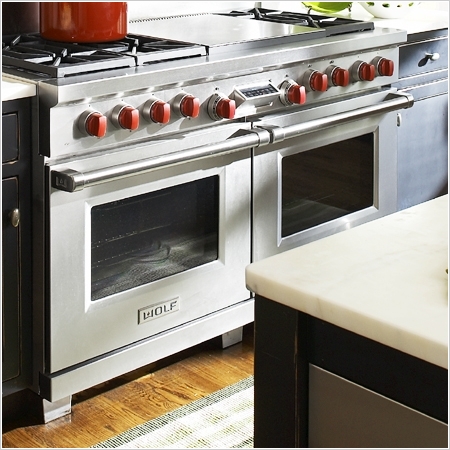 These days more than conventional gases, use of devices that are efficient to perform multiple tasks have increase. If you are buying a cooking range, then you have to make a smart move. A cooking range performs many tasks simultaneously like baking, cooking and grilling. Such appliances need careful planning and huge investment especially if you are going to buy the higher version or professional models. Such appliances are long term purchases for which you should make sure that new range fits perfectly in your kitchen along with all the latest features. Below are some tips that can help you in buying the best one from different choices and features that are available in the market:
1. Look for the range
When it comes to cooking appliances, price range is something you have to be careful with. It is better to know how much you can spend in cooking range. This will help to make selection in proper way. It is wise to know what features are you looking for and whether it fits in the budget that you have made. It is said that price you have selected is directly proportional to the features. The basic version of cooking range that comes with triple or four burners is affordable.
It comes with ITG and also features grill facility, range with hot plate, OTG. It also has features like gas burners, auto ignition system, gas burners. Such features can somehow affect the cooking range rice. Usually the prices of cooking range vary between Rs 12,000 to Rs 65,000. If you are looking for pilot ignition range, you will get it in between Rs 12,000 to Rs 20,000. Such burners are way too cheaper as compared to automatic ignition ranges that can cost above 15000 to 65000.
2. Consider features
Features are another important factor to consider. Freestanding ranges for many parts are avaible at economical price which you can buy as compared to other cooking range types. There are some other styles also available like drop in models that need built in cabinet to be dropped. However such models don't have drawer storage, but offers a great custom look. Another style is Slide-in models which you can install easily.
It is designed to fit flush with the cabinetry. Such models also come with a storage drawer. If you are planning to buy standard freestanding range, and then keep in mind it comes at a range of 30" or 24" wide. Other models are professional ranges which are bit larger. You need to measure the space where you will be storing your cooking range to make sure it's a good fit.
3. Wise selection
Convectional single is said be the economical one as compared to other options available like convection, double ovens or trivection cooking. Convection utilizes circulation of air for cooking or baking. However, cooking times can vary considerable. You should look for the one that comes with auto conversion feature. Some high range of cooking rangers include triviction cooking which is a combination of conventional, microwave and convection for quick cooling. This is a great feature which high price of cooking range includes. Keep in mind that any cooking range that comes with enhanced feature will increase the price. Hence be careful with the choices you make.
4. Installation Considerations
Before buying a cooking range, it is necessary to measure the space available along with overhead if you are planning to install a microwave or hood over the range. Make sure that overhead cabinets need to be at top level with bit higher space, so that it will not get affected by cook top heat. If you are considering handy tap of water above the cook top then talk to the dealer about requirements with your fuel company and get the review of installation configurations. Some cooking ranges need use of manual guidelines or wiring.
5. Range Finishes & Accessories
Cooking ranges are available in different colors out of which the most common are black, white and stainless steel or other furnishes. Make sure that cooking range you plan to buy matches the existing décor and you will like the finish for long time. White is said to be the economical one for which prices are not much. It is also influenced by the stainless steel finishes quality. For better counter space, you c an relocate the microwave over the range. By adding a warming drawer to your kitchen or the part of cooking range can be a great feature.