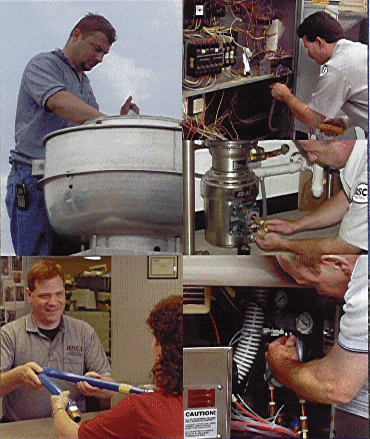 Cooking and its storage can be a complex matter especially in the developing world with grave ramifications for public health and fitness. To solve this intricate matter, a consortium of educational institutes, universities and other organizations from the UK, US, and developing nations such as Bangladesh are coming together by creating a single multifaceted device, that surprisingly provides refrigeration, electricity, and heat for cooking at the same time.
The project is named as SCORE (Stove for Cooking, Refrigeration and Electricity). The $4 million project aims at finding more efficient and secure ways of utilizing biomass fuels such as wood. The consortium's appliance is based on thermo acoustic technology that has been under active development at Los Alamos Laboratories working in collaboration with University of Nottingham, University of Manchester, Imperial College London, and Queen Mary, University of London.
A wood-burning furnace is attached to a pipe that is shaped like a pulse jet engine. The heat from the stove is sucked out with the help of a tube attached to it. Hence, the stove performs heating and refrigeration simultaneously. A "reverse loudspeaker" that vibrates to and fro is placed to generate electricity.
Malnutrition takes most of the lives in the underdeveloped world. Basically because of poverty, the difficulties surface in preparing and storing food. Moreover, backward regions have more or less no facilities for refrigeration because of the absence of electricity. Preparing food using local resources, results in energy waste which is estimated to be as high as 93 percent.
However, world and science has advanced further, enhancing technology solutions for every problem. But what do such advancement do to help the poor? This makes us to question how much of a difference this three-in-one device makes to the downtrodden. Here, we have a well-targeted device that requires high technology to develop, but low technology to build and maintain. It is hoped that with the help of local support and training the price also kept low, the combination cooker-generator-refrigerator could prove useful.
Via:Arstechnica