Whether it is a torture or a pleasure, we all have to cook. Spending time in your kitchen is inevitable when you live independently, why not make it fun? By adding some fun and quirky gadgets and latest kitchen appliances to your collection, you can make cooking twice as fun. Apart from that, they can make great house warming presents for a friend who loves cooking. Here are some amazing kitchen gadgets that you must check out.
Whisk Wiper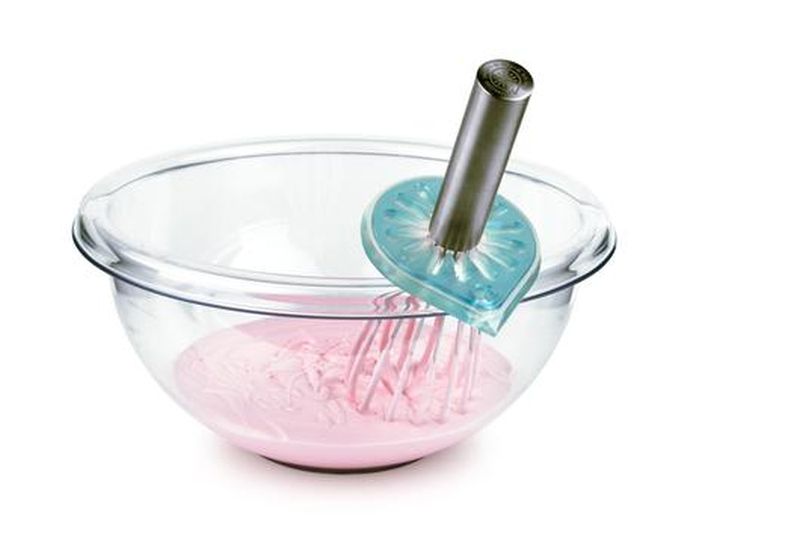 Baking a perfect cake or making omelets would not be possible without whisks, This make them a kitchen essential. But when it comes to cleaning them, it is the most frustrating task. To put an end to your whisk woes, get a whisk wiper, which cleans it in no time without any effort.
Silicon Fish Egg Separator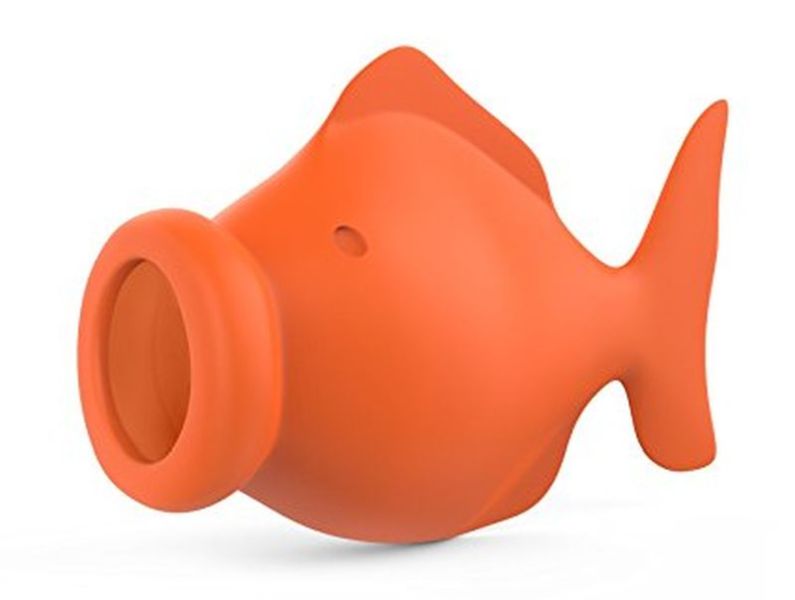 Separating egg yolk from whites cannot get any easier with Silicon Fish Egg Separator. The bright colored egg separator separates egg yolk from the whites quite wonderfully. Simply crack open an egg and pour its contents in a bowl. Squeeze the fish to suck the egg yolk out of the bowl. These separators are super functional and quite amazing kitchen gadgets.
Laser engraved rolling pins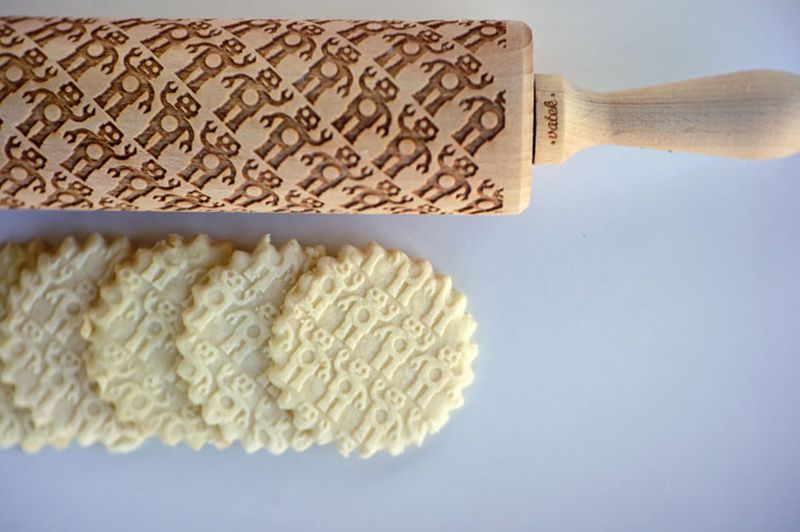 Another must have in the list of new kitchen gadgets 2018 is laser engraved rolling pins. Making patterned cooking is an absolute dream with these rolling pins. They come with interesting designs engraved on them, which transferred on your dough when you use them to roll the cookie dough. It also makes a great present for someone who loves making desserts.
Lego molds
Yes, food can be tasty and fun both if you use the right things. One of the best kitchen accessories to have when you have kids around are the Lego molds. You can use them to create edible building blocks of chocolate. You can get creative with them and make soaps, ice cubes, and shower melts using the molds.
15″ Non-Stick Divided Meal Skillet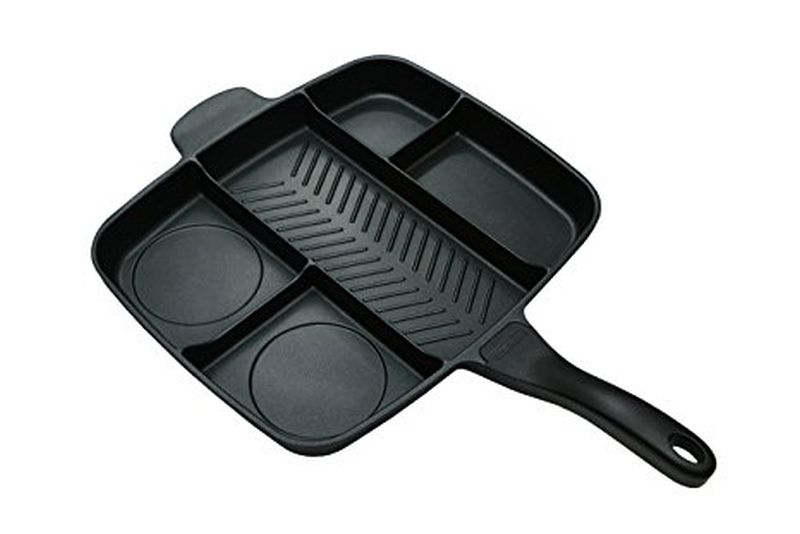 It is one of the best kitchen accessories if you have fussy eaters in your house. Preparing different breakfast meals for your loved ones will take a lot lesser time with a divided meal skillet. It allows you to cook multiple meals in its different slots at once.
Spartan Knife Holder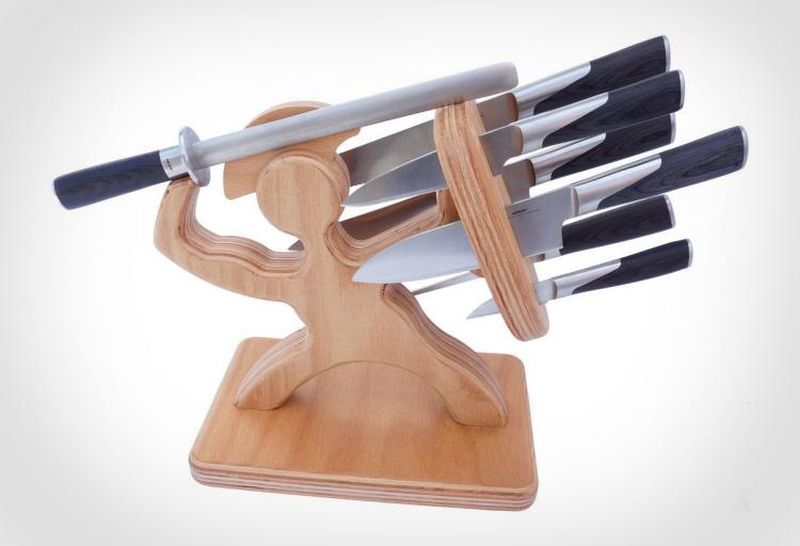 Kitchen décor does not end at just tiles and electronics. Adding little accessories here and there can give your kitchen the edge it has been lacking. The list of cool new kitchen gadgets 2018 is incomplete without Spartan Knife Holder. You can display your collection of assorted knives in the holder. It keeps them at one place while making your kitchen appear a cool place to cook.
Al Dente Singing Pasta Timer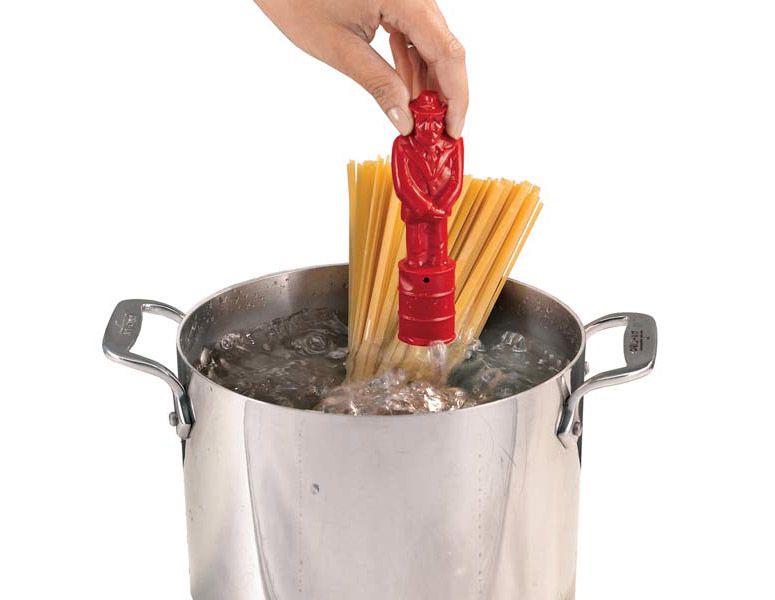 One of the few amazing kitchen gadgets that everyone needs in their kitchen is Al Dente Singing Pasta Timer. The gadget does exactly what it is called; it sings when you pasta is Al Dante. Cooking pasta is a tricky business; it gets overcooked really soon if you are not careful. To make sure that the pasta is cooked just the right amount, use the singing pasta timer. Drop it in your saucer that you are using to cook your pasta and it will sing when the pasta is done.
Super Marts Melon Scoop
Peeling the skin of the melon will be no more a task if you have the melon scoop. It easily takes off the skin of the melon and can be used by kids as well. The Super Marts Melon Scoop can also be used to take the seeds off the melon.
Clear View Toaster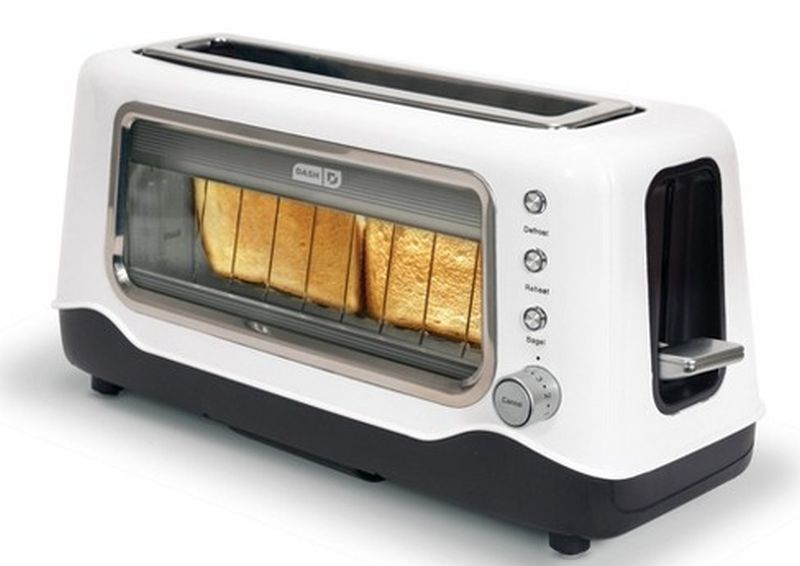 If there is one problem that the humanity altogether faces is- not knowing when the toast is done in a conventional toaster. The Clear View Toaster is one of the latest kitchen appliances that can benefit so many people. This toaster will serve the problem of eating burnt toast for breakfast. This genius gadget lets you see your toast as it is tasting. It allows you to turn it off when your toast reaches your desired state.
Lookatool Hanging Trash Bag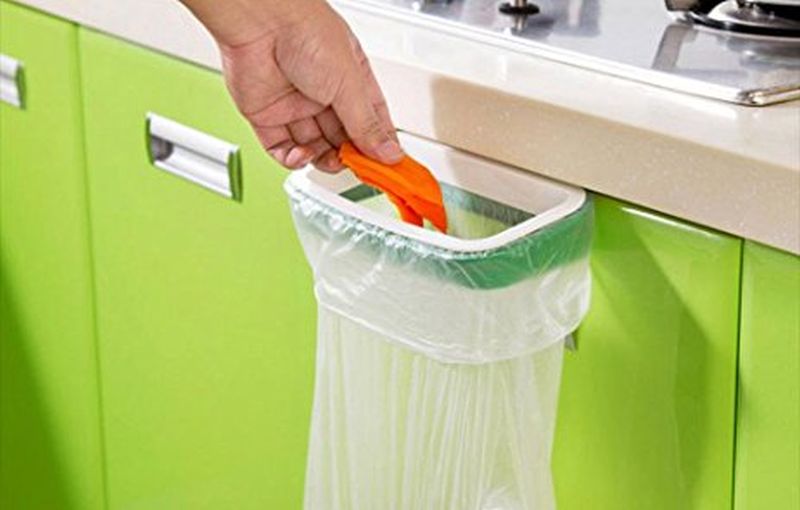 If you are known to make a mess on the countertop while cooking, this amazing kitchen gadget is for you. The attachment fits perfectly on a cabinet door and allows you to use all kinds of plastic bags lying around the house.
Pancake Batter Mixer
If you think you do not need it, you would be lying to yourself. Pancake Batter Mixer is few of the amazing kitchen gadgets that are a must have in every kitchen. They make cooking pancakes easier with little to no mess.