Sunrise wall mounted toaster replaces your traditional outdated toasters. Toasters are one of the most essential gadgets now needed in most of the houses. This toaster not only toasts your bread but also plays an important role in your dark kitchens.
Sunrise conceptual toaster designed by Hee Young is best suited for dark and dull kitchens.
As the name suggests, the toaster emulates sun for those kitchens that do not have windows. The amber red color of the gadget is appealing. This elegant looking toaster adds to your kitchen beauty. The toaster glows red when toaster is ready to be consumed.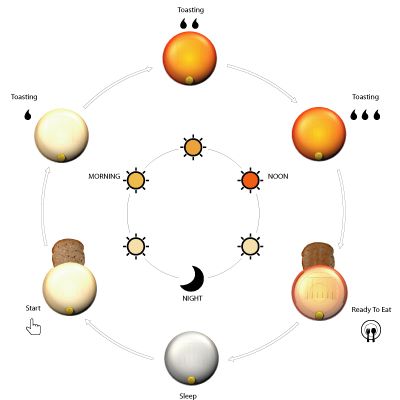 You often hear way to please anyone is through his stomach. So what are you waiting for, get one for yourself and prepare breakfast for your loved ones.
Via: Yankodesign