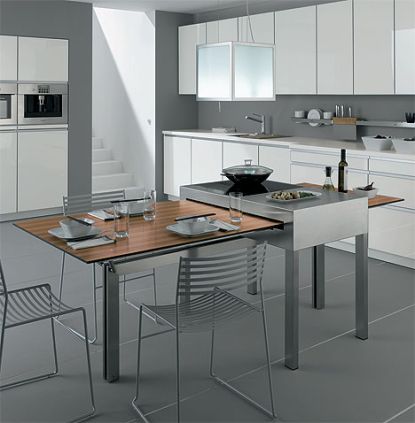 For those who want to give that elegant look to their abode, designer tables matching their taste are must. Long Island (multipurpose cooking table) is indispensable which suits compact and small places; all those who love warm food need not struggle. It can be placed anywhere and can be used as a store. You can dine and cook at one place.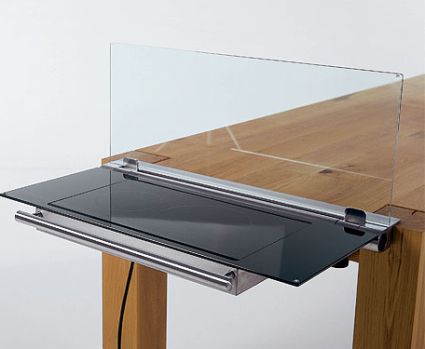 Kitchen maker Alno designs a cooking table which combines hearth and table to ease your work. Cooking table collection features a mobile cooking element covered with glass and a mobile container which can be placed against the dinning table.
When opened, the glass cover prevents splattering of food and when closed helps in cooking. The glass cover covers the dual zone induction cook top. Long Island can be positioned anywhere in your room and combines a fixed table block with a sliding tabletop which is supported by base frame.
A four-zone electric cook-top is flush-fit in the stainless steel cooking block. All cooking tables were originally created by design students at the Muthesius College of Art in Kiel, Germany.
Via: mocoloco