Kitchen is the central hub of activities in any house and needs both ambient and task lighting. With open kitchens becoming more popular now, kitchen is not just a place where the mother will be busy cooking. It has become a hangout place for all family members and a place where guests are entertained. This extremely functional area is one of the most traveled rooms in a home. Fine and aesthetically pleasing kitchen lighting is vital to enhance the overall design and feeling. Kitchen lighting should not only serve functional purposes but visual appeal also. Modern wall sconces are a brilliant way to make certain that your kitchen looks fabulous and everyone will love to linger around there. Wall sconces have a charming ability to add the much needed zing to an otherwise dull space.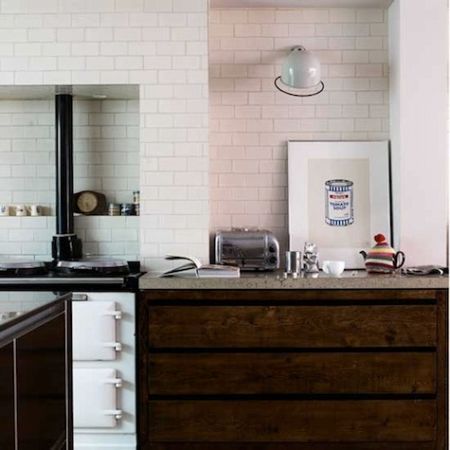 Sconce light fixtures to give a quick makeover to your kitchen
If you are thinking about remodeling your kitchen, sconce light fixtures are an elegant option to enhance the look and feel of the space. Besides changing your outdated counter-tops to granite, adding decorative cabinets, and stacking up beautiful stainless steel appliances, you need to consider changing the lighting fixture. Even if you are not planning to make any other upgrades, changing only the light fixtures can itself make notable difference to the appearance of kitchen.
Wall sconces are available in stunning shapes, sizes and finishes to suit the particular décor of your kitchen. Art deco wall sconces are available today which not only illuminates kitchen wonderfully but also makes it a delightful place. Modern, blocky, stylish or curved, you can select from a bewildering variety of choices. Wall sconces produce softer light when compared to the overhead lighting fixtures. Fixing wall sconces on the walls of your kitchen is the best way to get class and lighting together.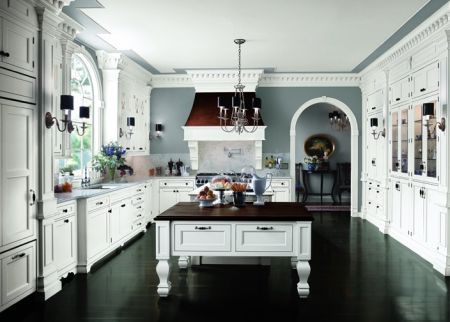 Adding a single wall sconce in the kitchen can just change the entire ambiance and style of the space. Pairs of sconces are also great to add dynamism to a contemporary space. Attractive wall sconces that provide bright ambient lighting is helpful in creating an illusion of extra space, if the kitchen is small. Choose those types of wall sconces that can satisfy both the illumination and decoration purposes to make the most of the space. Kitchens that are devoid of sufficient number of windows can be amply brightened up with wall sconces. It can be ideally fixed above a sink or on both sides of a piece of wall art. It can be fixed in such a manner to form a frame around an article or appliance. Sconces should be fixed at eye or higher level to get the maximum benefit.
Enhancing kitchen lighting is the most economical kitchen makeover that you can possibly do. Now, what are you waiting for? Give a dramatic makeover to your kitchen by substituting the old country style single overhead light fixture with a couple of gorgeous wall sconces. Get surprised by the changed look and enjoy the admiration of your friends regarding this smart way of kitchen remodeling.