We all like to make our kitchen experiences more enjoyable and to make cooking a relatively effortless job rather than painstakingly difficult. This is when smart kitchen tools and gadgets come handy. New kitchen appliances are fast becoming must-haves for all the wives who would want to quicken their cooking with a little bit of help. All thanks to technology! Let's have a look at the best ten kitchen gadgets that rocked 2011: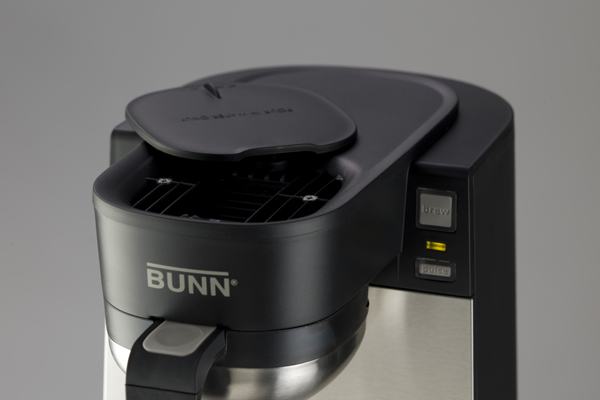 1. Bunn My Cafe Single-Serve Pod Coffee Brewer
The Bunn My Café Single Serve Pod Coffee Brewer is a great dual purpose coffee maker that fulfills two purposes: Being a good cup of steaming hot coffee, and does so in an eco-friendly way! The My Cafe coffee machine responsibly makes use of biodegradable coffee pods instead of plastic ones which also incidentally helps in greater aroma and flavor. This appliance works great for people who want a strong cuppa coffee, tea or even piping hot water for making hot chocolate!
2. Frieling Layer Cake Slicing Kit
This amazing cake slicing kit by Frieling has been manufactured in Germany and is a great tool for those who enjoy baking tortes. Now you do not need to bake your cakes in different cake pans for the layering as one single cake can be divided into multiple layers with the help of the slicing mold, a giant cake lifter and also a serrated baker's knife. Now slicing can be made much more easier and neater with this kit!
3. Smart Baker Cheat Sheet Apron and Towel
The Cheat Sheet Apron and Towel from the Smart Baker is a smart tool for helping you with your measurement conversion so you don't have to leave in between to convert ounces to pounds and so on! This smart kitchen apron has all your measurements printed on it albeit upside down so that you can read it conveniently. This amazing cotton-polyester apron is available in six colors and is an absolute must-have if you want to save time. Alternatively, for smaller measurement conversions, there is this Smart Baker Towel that is 100% cotton and comes in red, so that you do not get your tablespoon and teaspoon conversions all wrong.
4. Welcome Home Brand Paper Bakeware
Now you can have style and ease with the Paper Bakeware from Welcome Home that provides you a selection of bake ware to choose from, ranging from cupcakes (of all sizes) all the way to loaf pans and more. These bake ware are remarkable and can be used for storing, baking, freezing and also gifting. You do not need to grease and even wash them. These molds are disposable and also recyclable and can be used without any pan or tin as they are stiff enough.
5. Wilton Products
Cake pops have become popular with all the creativity you can do with it. From Pops Flower Pot Kit to Pops Gift Boxes, these can be the cutest gifts for your loved ones this season!
6. iSi Twist 'n Sparkle
You can now carbonate any liquid with the iSi Twist 'n Sparkle. This appliance makes use of a carbon dioxide cartridge, so you can experiment all you like with your no sugar drinks without having to spend on those non-biodegradable plastic soda bottles!
7. Cat Cora
The Starfrit Acacia Wooden Utensils by Cat Cora are great for making your favorite dishes without scratching the bottom of pans and saucers. These handy and strong kitchen tools are even available in the non-stick version with various sizes of spoons, spatulas, a turner and also a slotted spoon.
8. Joseph Joseph Products and New Stretch Trivet
Joseph Joseph products are certainly very innovative and the new Stretch Trivet is an expandable one that can hold more than one pot in one go. This trivet is made from a silicone-nylon composite and can resist heat up to 640 degrees without heating up the table top.
9. Trudeau Corporation Products
The range of products by Trudeau are very handy such as the Herb Saver that can store herbs for a longer time at room temperature and for a fortnight if refrigerated. The stress less collection by Trudeau is great for people suffering from arthritis on the hands.
10. The Smart Baker Cupcake and Treat Stands
The Smart Baker's range of stands for treats and cupcakes is very sturdy and comes in various tier sizes as well as different styles such as holiday, square, flower and so on. This stand can be dismantled and is made up of a thick PVC material which is very durable and can be washed and reused.