Your kitchen is one such place where you spend most of your time at home. If you want to be efficient and comfortable while cooking in your kitchen, it is not always necessary to have a big space. You can even make a difference by designing your small kitchen nicely. Check out a few small kitchen ideas that can create more workspace and let you enjoy your culinary moments with your family.
Enhance your work triangle
The work triangle includes your refrigerator, sink, and cooktop. In a small kitchen, it can be more comfortable to move around and do your job faster if you design any two of these elements at a distance from the third. It also gives you more space for keeping your appliances and other stuff.
Use functional items
If you have stored some appliances you do not use anymore, then consider replacing them with some smart and scaled-down appliances. For instance, you may go for a smaller refrigerator and microwave, two-burner stove, compact drawers, and one sink instead of multiple. You can also think of having a counter-topped wheeled cart that can be pushed into a closet after use. All these ideas save a lot of space in a small kitchen.
Use white color, mirrors, and bright light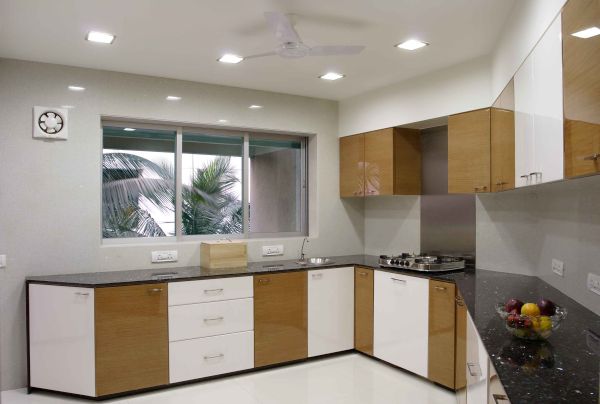 If you paint your kitchen white, then it looks more spacious due to the seamless transition from cupboards to walls to floors. In case you do not like to have an all-white space, you may mix and match some lighter shades of blue or green. Additionally, having sufficient and bright light, as well as under-cabinet lights can also give a roomy feel to your small kitchen. Try to have a larger window to allow natural light to enter, if possible.You may also use mirrors to give a reflection of more space. All this makes your kitchen more attractive.
Use the wall space
In most of the kitchens, wall space is hardly utilized. If you own a small kitchen, then you can make it more functional by using such space. You may fix metallic shelves or magnetic strips on the kitchen wall and can hang some of your utensils on them. It gives you functional space on the counter and near cooktop.
Even some small kitchen design ideas can make your kitchen look more spacious and functional. Using light colors, bright lighting, and compact appliances can actually offer you more workspace. Try them out.