If you have just shifted to your new home and are planning to renovate all your rooms try out your own creativity along with our tips that would help you to get better ideas. The kitchen is one of the favorite places of a woman where she loves to spend majority of her quality time. This has to be according to her liking and preference. Apart from painting the kitchen with your favorite colors, you can also design your furniture and your cabinets for your convenience. Let us now discuss some tips to transform your kitchen into a new one!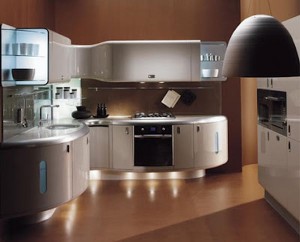 Replace your cabinets
Cabinets come in different shapes, sizes, colors and designs. Some of them are old and elegant and some of them are modern and classy. The current generation is more into the modular kitchen style where there is a mix and match of abstract colors. If you want a trendy look you can use different colors and knobs of satin nickel or oil rubbed bronze. A more classical look will comprise of wood cabinets with a polished finish. It is easy to transform your hardware to a new one with a few additions and deletions.
Place a new sink
There are various basins which are available in the sanitary market. Some of the basins have different designs and types of faucets. If you are looking for an affordable sink, the best is a stainless steel sink which are available in single as well as double bowl. There are faucets which have one hole for just cold water and two holes for hot and cold water. The modern faucets also consist of four holes which can spray water, spout water and supply soapy hot and cold water.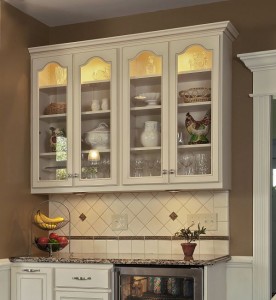 Add moldings
Add molding for adding style to your kitchen. A crown molding can be used for the top and side of the cabinets. Then the molding can be painted the same color as the cabinet to get that unified look.
Replacement of counter tops
There are lot of countertop options like a marble finish, a granite finish or laminated ones. These can be done using various colors and natural stone tiles. Granite is durable, hard and easy to clean. It is also easy to shape granite into different shapes.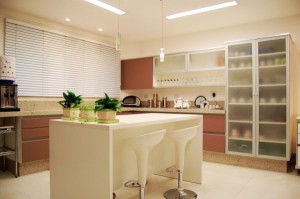 Kitchen Island
All the modern kitchens have a kitchen island. This helps to bring additional storage space, extra work space and a chic look to your existing kitchen. It also ensures space between each cupboard so that your kitchen is easy to clean.
Replace the flooring
There are various types of flooring available for your kitchen. The affordable ones include spartex and vitreous tiles while the more expensive ones include marble and porcelain. These are durable and easy to clean and always look sparkling. They will last you for your whole life. People who are a little more fashionable can use wooden solid floors with polished finish.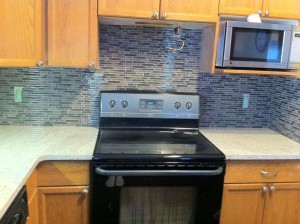 Create a New Backsplash
Back splashes make your kitchen look stylish and elegant. This can be a mixture of natural stone and glass along with mosaic tiles. You can also use marble, slate, porcelain, ceramic or granite for your back splash. One who does not want to use back splash can use oil paints for their kitchen wall.