Make your kitchen a fun place with some quirky and fun appliances you and family can enjoy working with. These fun kitchen appliances will make you smile and make your kitchen a cool place to hang out. Apart from making boring tasks easier and interesting, fun kitchen gadgets will spice up your kitchen and help you cook great food. Check out some quirky kitchen appliances and gadgets you will love:
 Spaghetti measurer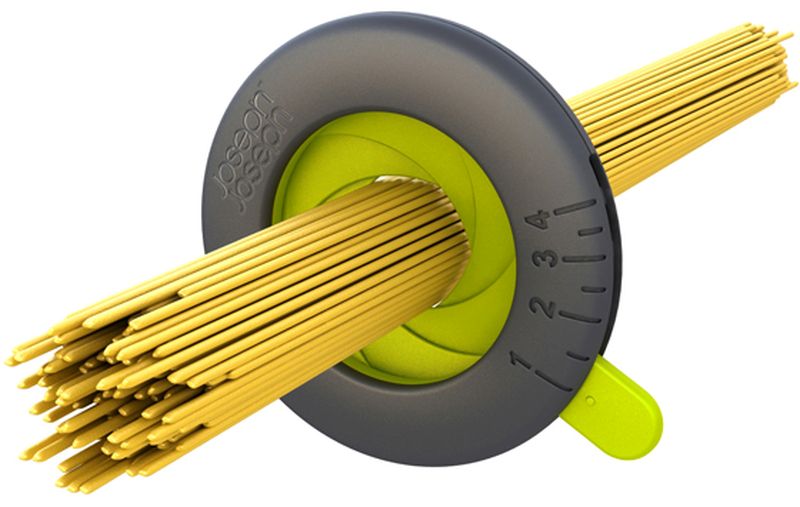 Everyone who has ever cooked spaghetti knows how easy it is to get the measurement wrong and spoil your cooking. The Spaghetti Measurer is one of the kitchen gadgets you must have, as it can tell you how much spaghetti is enough for 1-4 people.
Sharky
As steeped tea streamers are released in your cup, this floating tea infuser will look as if a shark is swimming in your tea after a nasty attack,
Pop art toaster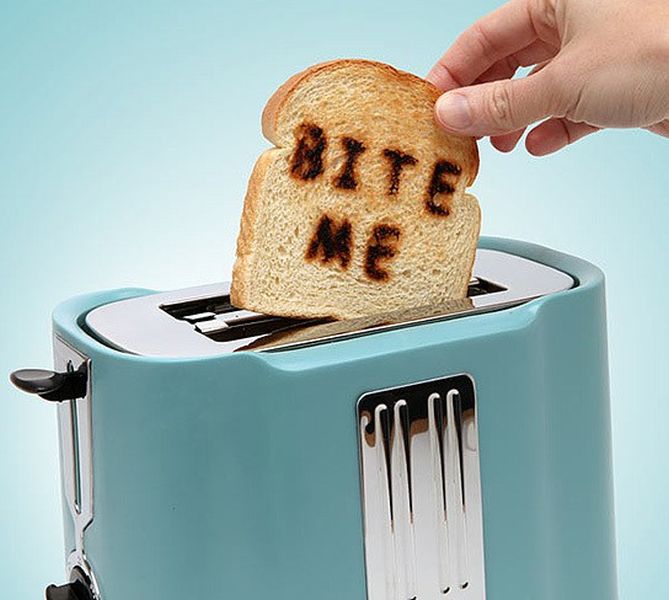 Fun kitchen appliances like the pop art toaster can give you some much needed early morning humor to start off your day. As they say, morning shows the day, so a light hearted morning would help you have a great day.
Green tea or black tea or both?
This teapot is not exactly an appliance but it's a real cool accessory. It can hold two different kinds of tea. So, you and your other half can both enjoy your favourite tea at the same time! 
Unique waffle maker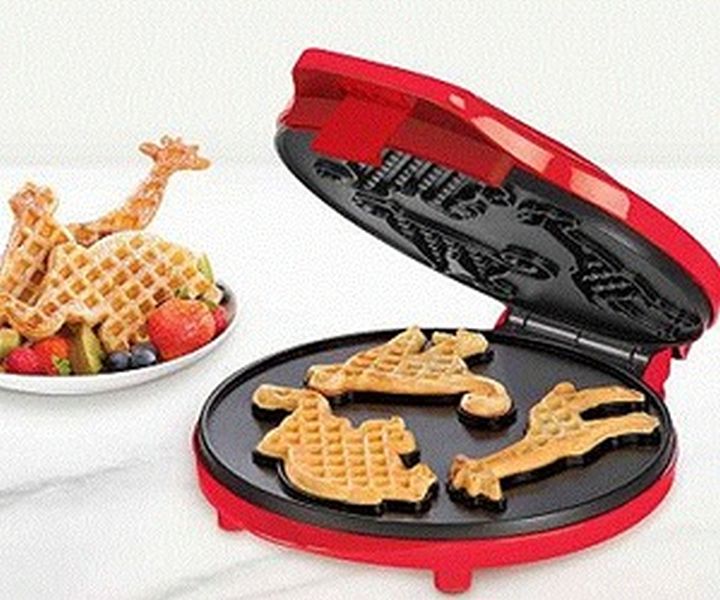 We spend a lot of time working on our desktops and laptops, and the keyboard has become a part of our lives. Spread the keyboard love with this amazing waffle maker that makes waffles in the shape of a keyboard. 
Corn kerneler
Removing the kernels from corn might have prevented you from buying fresh corn and go for the frozen variety. But with this corn kerneler which removes all the kernels at one go, you can have fresh corn whenever you want. It's one of the quirky kitchen appliances and gadgets you will love. 
The Rotimatic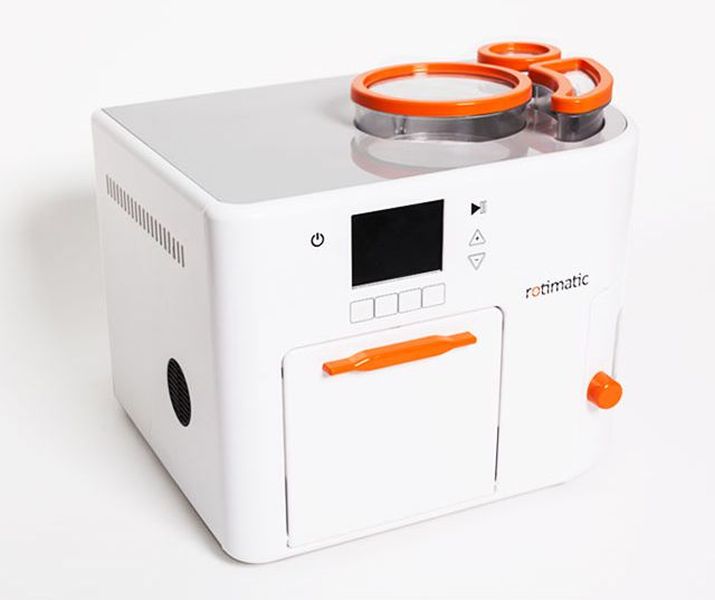 An appliance which has to be on the list of kitchen gadgets you must have, is the Rotimatic. This nifty little appliance makes chapattis automatically – all you have to do is add flour, oil and water to the dedicated slots. There are options for oil, roast and thickness levels too.
Herb scissors
These unique herb scissors have five stainless steel blades, which are 3 inches long and lets you chop, mince or cut herbs for garnishing or cooking.
Digital nutrition scale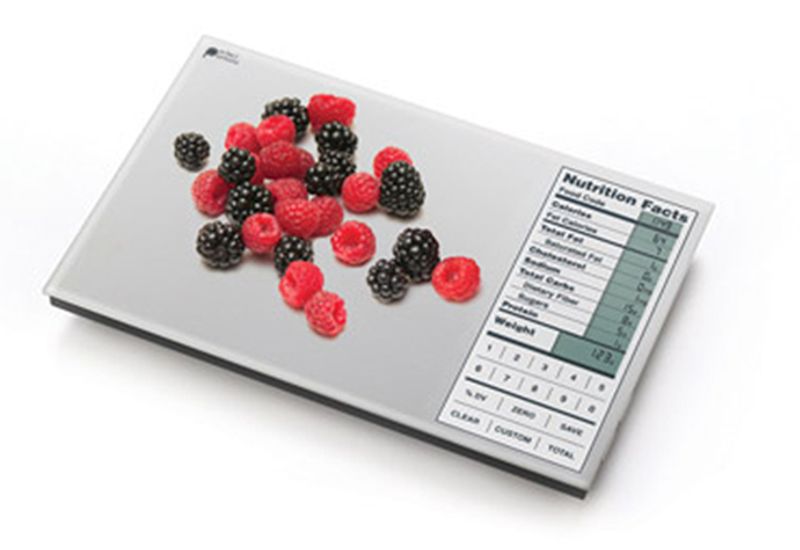 If you like to count calories, this scale is just the thing for you. It calculates the calories in food items. Along with that, it also calculates fat, protein, carbohydrates, fiber and so on. It makes it easy to keep a check on your daily calorie intake, especially if you're on a diet or for health reasons. 
Toast printer
Leave messages for your family and friends with this toast printer as it can toast your message on the bread. No leaving notes on the fridge when this printer is around. The toast printer is definitely one of the fun kitchen appliances for your kitchen. 
Bowlboard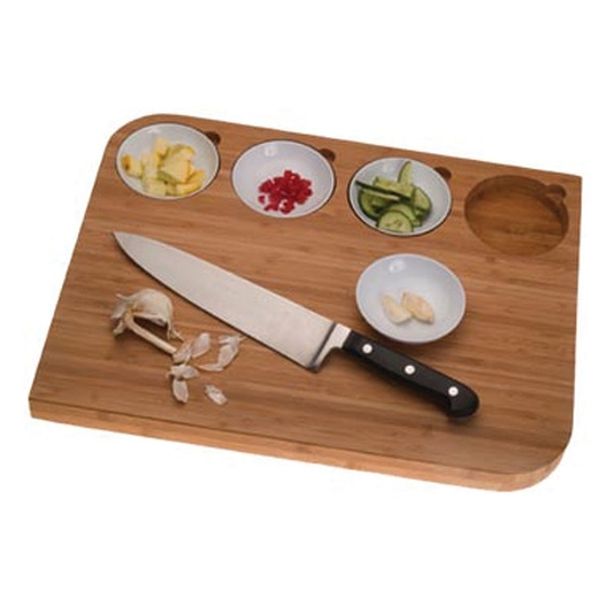 Chop your vegetables and keep them inside the food prep bowls inlaid in this clever bowlboard. You have all your ingredients in one place which makes it easy for you to cook your food. 
Scale with iPhone charger
We take our phones to the kitchen and now you can charge your iPhone on this scale – it will get charged as you work in the kitchen. 
Quirky and fun kitchen appliances lighten the atmosphere of your kitchen and help you churn out meals in a happy and cheerful mood for your family.