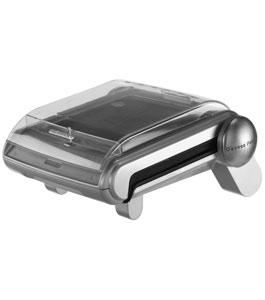 A health Grill exclusively for the gourmet lovers and the health freaks. The robust portable health grill priced at £28.00 is the ultimate Grill for cooking tastier food. Pamper your taste buds with the delicious food prepared from this grill.
For hefty people, the grill is gonna help a lot as it evaporates all the fats during the process. In matter of comfort and practicality it is undoubtedly the best of all grills. It keeps the taste just as it should be. Steaks or vegetables, sandwich or meat you will just love to devour them.
The features include sloped grill that throws out the juices into the drip tray, cooks on both the sides, thick coating and non-stick surface and floating hinge to grill huge stuff, built in bun warmer.
More at: Marks and Spencer