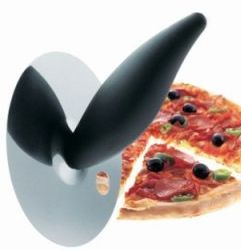 The above Pizza Cutter by Eva Solo is made of 100% stainless steel that can cut through any crust of pizza from top to bottom.
The ergonomical handle design allows you complete flexibility of moving the cutter from one edge to another, piece by piece and corner to corner.
The Pizza Cutter is available at the online retail store of Amazon.com for $26.